CONFAB: DG NOA Tasks Delegates On National Interest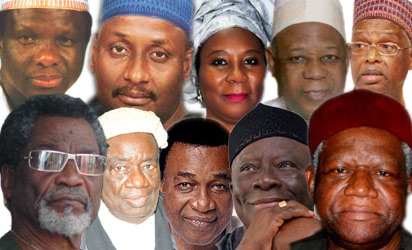 As delegates across the country set to discuss burning issues affecting Nigeria, the Director-General of the National Orientation Agency (NOA), Mr. Mike Omeri has advised them to seize the opportunity and use the platform to foster peace and unity of the nation.
Omeri made this appeal as delegates converge for the national conference with participants drawn from all states of the federation, professional bodies, academia, civil society and other stake holders to chat a new course and address issues of national importance.
Omeri, who thanked President Jonathan for backing the conference advised that the platform should be a veritable avenue for promotion of national interest over personal interest, adding that Nigeria would witness a better outcome from the exercise.
While reacting to some sections of the public on the importance of the conference, Omeri answered that the country needed to engage in dialogue for better co-existence, attainment of everlasting peace among other.