FCT Minister Orders Miscreants, Prostitutes, Tricycle Operators Out Of Abuja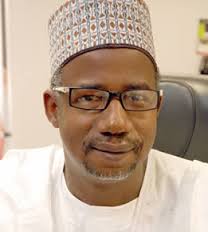 NAN
The FCT Minister, Sen. Bala Mohammed, in Abuja on Monday said hawkers, beggars, prostitutes, commercial motorcyclists and miscreants would no longer be tolerated in the city and its environs.
Mohammed made the statement when he inaugurated a-19 member task force on the groups,, adding that they had caused environmental nuisance that posed a serious threat to the FCT Master-plan.
He said the task force would help to keep Abuja clean and free of social menace.
The minister said the multi-dimensional task force personnel would be under his supervision and that every activity of the city would be reported to him on daily basis.
"We want to make the city a better place for everybody, we are not here to pick people from the road but to let people know that there are basic codes of conduct that must be observed.
"Motorcycle and tricycle (Keke NAPEP) operators are big problems to deal with, we have condoned them for too long. We wanted to use them as means of transportation when there was no alternative.
"Now we have the Urban Mass Transit and taxis but people are not using them, rather they are using vehicles without security, a situation we shall no longer condone,'' he said.
Mohammed said he was not happy over the poor environmental condition of the city and gave an assurance that the administration would soon provide bins at strategic locations for collecting refuse.
"Mechanic villages springing up everywhere will no longer be accepted, that is why we set up the new task force to help sanitise and make the city safe and secure for FCT residents.
"It will not be business as usual, there will be supervision. I will be less of sitting down in the office and also to score the task force on their productivity and efficiency,'' the minister said.
Also, the Commissioner of Police in FCT, Mr Joseph Mbu, and the Chairman of the task force said that they would work out a modality to make the city more habitable for FCT residents within two weeks.
Mbu urged residents, including politicians, to obey the law and contribute to the development of the city and warned criminals and law breakers to move away from Abuja.
The News Agency of Nigeria (NAN) recalls that the minister inaugurated a 19-member special enforcement task team last week on City Cleaning and Management, headed by Mbu.
The minister said he had received the support of the judiciary for the campaign to keep Abuja clean and free of social menace.
He said that several mobile courts would be put in place to prosecute arrested offenders without delay.
He charged the team to do its best to rid the city and the satellite towns of anti-social activities.