#NewsAnalysis: Boosting Ante-Natal Care Through Conditional Cash Transfer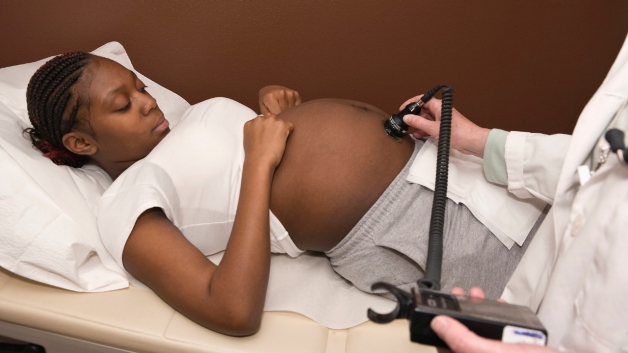 Estimated Reading Time: <1
A News Analysis by Franca Ofili, News Agency of Nigeria (NAN)
The Conditional Cash Transfer (CCT) scheme is an innovative mechanism built into the SURE-P Maternal Child Health (MCH).
It aims at increasing the people's access to Primary Health Care (PHC) services by paying women who attend antenatal clinics, as part of designed efforts to address the rising menace of maternal mortality.
The CCT scheme was introduced by the Federal Government, to enhance health care delivery in the country and provide adequate incentives for indigent families in the rural areas.
The scheme aims at reducing poverty by initiating welfare programmes which make it imperative for the government to transfer money to needy persons who meet certain criteria.
The SURE-P programme was introduced to ensure effective management of the financial resources that were generated from the partial removal of fuel subsidy in 2012.
The SURE-P MCH is particularly aimed at reducing maternal and child mortality, in line with Millennium Developmental Goals (MDGs) 4 and 5.
The CCT scheme, therefore, uses cash incentives to encourage pregnant women to patronise ante-natal clinics, modern child delivery services, post-natal services and family planning services at primary health care facilities.
The SURE-P MCH is designed to run for four years (2012-2015) and it is aimed at reducing maternal and infant mortality in the country, with a particular focus on rural and under-developed communities.
The total package of the financial incentives for each woman is N5,000 and the money is paid to mothers who meet certain preconditions.
These conditions include ante-natal care, involving at least four visits to the hospital, child delivery handled by skilled birth attendants and instant visits for post-natal care.
The scheme is expected to encourage pregnant women to access good health care facilities, thereby reducing the incidence of maternal and child mortality.
Dr Ugo Okoli, the Project Director of Sure-P MCH, said that mothers' attendance of ante-natal clinic in the FCT appreciably increased from about 300 visits every month to more than 1,000 after the introduction of the CCT scheme.
She said that from July 1, 2013 to Aug. 30, 2013, for instance, a total of 3,274 women registered for Ante-Natal Clinic (ANC) at the five FCT facilities.
"ANC visits and bookings have increased; averaging monthly at 156 per cent above baseline.
"The baseline ANC booking in FCT was about 300 women a month before the CCT started and it is now over 1,000 bookings every month,'' she said.
She said that the programme had also begun in some health facilities in nine states so as to ensure a reduction in maternal and child mortality in the country.
Okoli, however, emphasised that the programme was only meant for rural areas, where women found it difficult to attend ante-natal clinics due to paucity of funds.
Dr Abdullahi Mohammed, the Director of Primary Health Care System Development, National Primary Health Care Development Agency, said that the Federal Government earmarked N15 billion out of SURE-P funds for SURE-P MCH.
He said that the funds would also be used to employ additional 2,000 midwives for the scheme.
Mohammed, nonetheless, said that the health care delivery system had the supply side intervention and the demand side intervention
"The key elements involved are not just bringing more midwives alone; there is the other component, called the demand side intervention.
"On the demand side intervention, what do we need to do for clients to be able to access our services? It means we must remove the financial barriers."
Also speaking, Gen. Martin Luther Agwai, the Deputy Chairman of SURE-P, said that the aim of the SURE-P MCH scheme was to reduce significantly the unacceptable high maternal rates and under-five mortality and morbidity indices in the country.
He said that as part of efforts to achieve these goals, the MCH component of SURE-P would be targeted at rural communities, where the problems were more pronounced.
"SURE-P MCH have given Nigerian women and children reasons to reaffirm their belief in the project, as this is simply a case of `a promise made and a promised fulfilled','' he said.
"The programme has the supply and demand components,'' he added.
Agwai said that as at Oct. 31, 2013, the CCT had a total of 10,563 registered beneficiaries in eight states and the FCT, while N6.5 million had been disbursed to 2, 893 beneficiaries.
Some women, who benefited from the programme, stressed that it was a very good initiative, adding that their husbands now encouraged them to attend ante-natal clinics.
Fatima Abdulsalam, a mother of five from Kuje Area Council in the FCT, said that she benefitted from the programme during her last pregnancy. She advised other women to avail themselves of the programme aimed at improving their health and that of their children.
She said that the ante-natal and post-natal care she received under the programme had made her to appreciate the value of accessing quality health care facilities.
"I did not find my previous pregnancies and childbirths at home easy but I registered for ante-natal care during my last pregnancy; I found the exercise worthwhile and I have not been having problems with the baby after birth,'' she said.
Abdulsalam conceded that her husband had been very supportive, adding that he sometimes accompanied her when she went for ante-natal clinics.
She urged pregnant women, particularly those in rural areas, to embrace the idea of giving birth to their babies in the primary health care facilities.
An expectant mother, Mrs Ifeoma Obiaku, said that after discussions with her husband, they both agreed to use the CCT stipend to buy warm clothing for the baby.
"At least, when use the money to buy clothing like sweater, that one will be out of our budget. N5,000 is not much but it is quite handy,'' she said.
Analysts commend SURE-P for creating pragmatic opportunities for expectant mothers to access good ante-natal care without having fears about paucity of funds for treatment.
They particularly note that the CCT scheme has proved to be a vital tool in efforts to reduce maternal and infant mortality rates in the country.
However, the analysts' commendation appears somewhat plausible, as the National HIV/AIDS Reproductive Health Survey indicates that maternal mortality in Nigeria has reduced to 224 deaths per 100,000 live births in 2012, as against 545 deaths per 100,000 live births in 2010.