Interview: Nigerian journalism needs to evolve a new way for paying for itself – David Hundeyin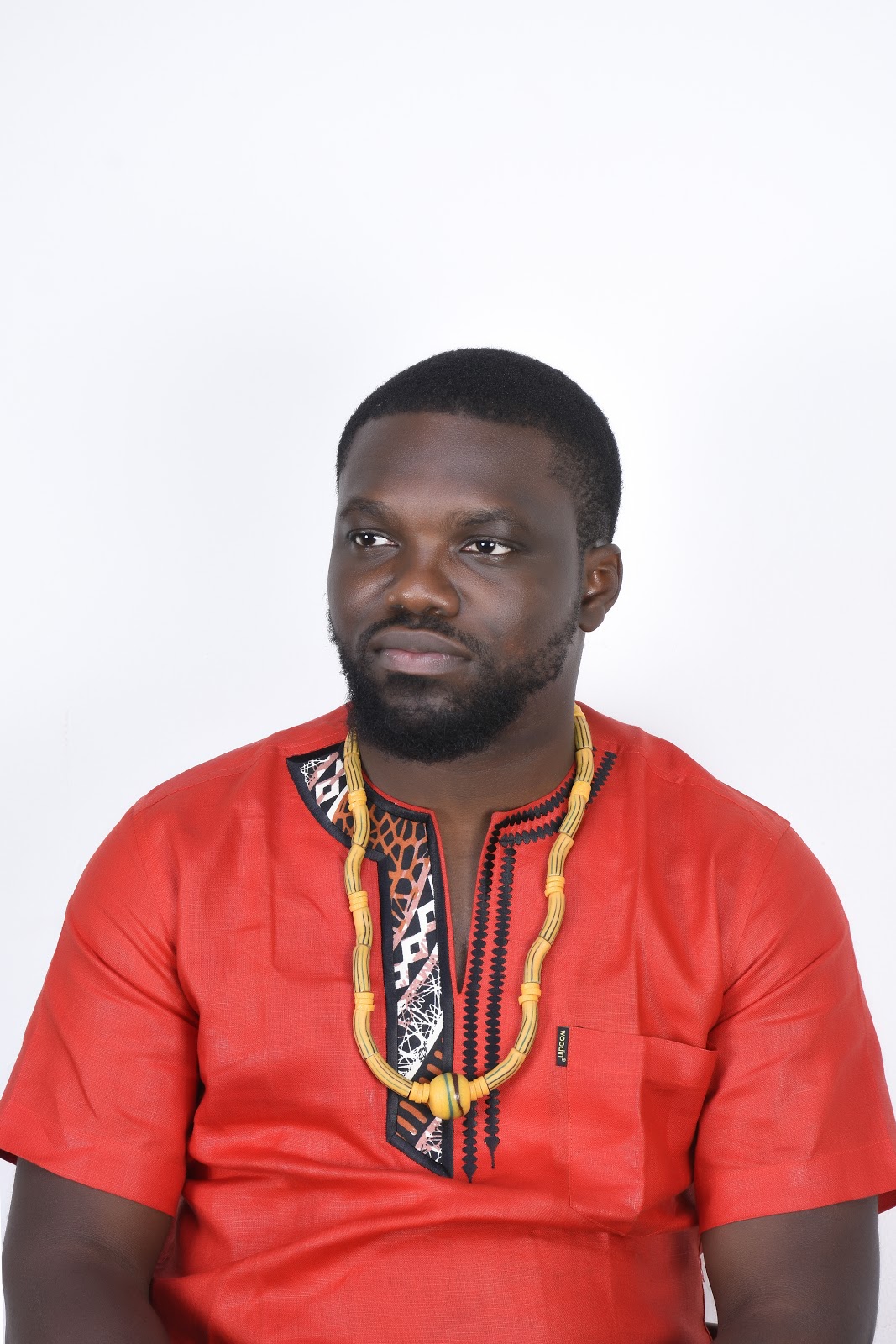 David Hundeyin was tired of complaining about the quality of Nigerian Journalism. So he jumped into the Journalism space to make a significant difference.
The results were – storified investigative pieces, a Gatefield People Journalism Prize for Africa legislative reviews indepth analysis of some of the major bills in Nigeria that generated debates in the National Assembly.
It is 2021, David is slowing down. Journalism, he says, has taken a lot from him and he bares it all in this interview with NewsWireNGR's Oladele Owodina.
2020 was a stellar year for you; you made your mark as one of the top Journalists in Nigeria and you have a Gatefield People Journalism Prize for Africa 2020. How does that make you feel?
I feel a certain amount of pride that I did great work that is being recognized and had some measure of impact.
For example, there was the exploration I did into the so called Infectious Diseases Act, which actually led to the Act being debated on the floor of the house and eventually being shelved. I felt a certain amount of satisfaction from that because one of the things that makes any journalist feel fulfilled is when their work has an impact and not just when it's recognized as objectively a good piece of journalism – when it actually goes out and does something in the world.
So I definitely feel a good amount of satisfaction and pride from what I achieved in 2020.
You took a shot at Journalism and said you could have been better doing something else. Does this mean you're done with Journalism?
Yes, I took a shot at journalism. I said "Look I've poured my heart and soul into this, I've put so much effort into this. To what end?". So January last year for example, I did a story about the United Bank for Africa and Dangote and some really awful HR practices that we have going at both organisations.
The UBA management reached out to me with something about meeting them at Alliance Française in Ikoyi after dark. Why is the CEO of UBA inviting me to meet him at Alliance Française? I later got to find out from someone whose name I won't mention that they were planning to offer a significant sum of money. A 7-figure sum of money to basically put me on their payroll.
I didn't show up to the meeting because I have an idea of how these things are. Even if you're lucky to not get arrested and locked up, you might get put in a very compromising position where there's gonna be secret cameras and all sorts of nonsense. Your credibility as a journalist is the only thing you have, you can't afford to lose that.
I went off and sort of went under in Dubai you know, lay low for a few weeks. When I came back, I was warned that I shouldn't stay in the same place too long. So between January 2020 and October 2020, I was basically hopping from AirBnB to AirBnB under an assumed name. I wouldn't spend more than 3 weeks in a place at once. I was living a peripatetic lifestyle. The only place where you could hold me down to was my office and you would often find me there during the day right? But at night, where do I sleep? You would never know.
I could not drive a car, I used Uber everywhere because I was warned that my car could be sabotaged – cutting the brake fluid lines, that type of thing. So that's just one example of what I'm talking about when I say that journalism in Nigeria has taken a lot from me.
I sat down like a couple of months ago and I looked at my situation and asked what exactly I got out of this. Because regardless of my strong ideological convictions, I am very sanguine about my work. I do not believe that journalism is some kind of spiritual calling, my reward has to be here otherwise it's not worth it.
I've made a boatload of enemies out of this work. I can count at least 3 frontline USD – not naira – billionaires, who absolutely cannot stand my face. They do not like me because of the work that I have done and most Nigerian Journalists won't even touch the story or take them on in the manner I did. But I just thought somebody has to do it and if someone had to do it, then it might as well be me because I have a number of societal privileges that make it feasible.
But you know I can't go through life running on fumes, just being that guy who is doing activist-style work and you know, living off the fact that he is D.F. Hundeyin's son and he is friends with x people and he has access to so and so circle and he has so-and-so amount in his account. I do not want to go through life being that person. I need my achievements in a career sense and in a personal sense to transcend the fact that I'm some sort of class-traitor rich kid.
So I really sat down and thought about it a couple of months ago that I need to pivot. What I mean by pivot is not to completely exit the Nigerian journalism space but the investigative space which is where I have been for the past 2 years plus. I'm not going to be prominent in that scene anymore. Obviously if a story comes along which is absolutely unignorable and I can't trust anyone else to treat it the way I think it deserves to be treated, or tell the story the way I think it deserves to be told, then I will jump in.
But then I'm going to restrict my participation in Nigerian journalism pretty much to my BusinessDay columns which I do three times a week, and the occasional op-ed. But the weekly or bi-weekly investigation I was doing in 2020, I don't think that will be a thing going forward.
Is money your biggest problem with Journalism?
Yes. There are quite a number of considerations, but when you drill down through all these considerations, it eventually boils down to money. If you're talking about security, that boils down to money. If you're talking about a regulatory atmosphere in Nigeria or a government regime in Nigeria that doesn't take journalism as its sworn enemy, the sort of lobbying process that it would take to achieve that in the legislative sense also boils down to money.
The Nigeria media exists at the pleasure of those who are in power. That's not supposed to be the case. The media in a democracy is supposed to be independent, and it is supposed to be powerful in its own right. It's supposed to be the kind of powerful where the politicians go to the media and try to liaise with the media, not the other way round.
The business model of Nigerian journalism pretty much makes this impossible. The financial structure of Nigerian journalism subjugates editorial independence and freedom to basically who is funding, whether it's the advertiser who is directly telling you not to cover a story, or you self-censor and don't cover the story for fear that it's going to upset an advertiser. At NewsWireNGR for example, there was a story I did last year about a certain telecommunication company and its billionaire CEO. We got a call offering an advert placement worth N5 million from this company on the condition that we take down the story. NewsWireNGR doesn't take down stories so we politely told them to get lost.
However, you have to ask how many in the Nigerian Journalism space can defend themselves against that? It could work with NewsWireNGR because the owner isn't based in Nigeria. The owner has her own other sources of income and the owner is a UN media fellow. 
But if you're looking at the typical you know, Nigeria reporter, this guy has 3 children at home, he has a wife, and they are probably paying him 70,000 naira a month at work – and his salary might be irregular.
Somebody comes in and offers him N700,000 to drop a story, cover the story in a certain way or to write a certain story which may not be objectively true. How is he going to turn it down? He is not. It's not a rational decision to turn it down. I can make that decision because I am David Hundeyin but how many others can? So that's the issue with the Nigerian journalism.
Nigerian journalism needs to evolve a new way for paying for itself and making journalism an attractive career that permits journalists to have a certain amount of professional arrogance because that's also really important. I think part of what has enabled me to rise this far in my career is that I have a significant amount of professional arrogance. I take an immense amount of pride in my work, but if I was in a position where I had to accept everything people throw at me and that was the reality of my circumstances, how much professional pride realistically could I have?
If David was not a journalist, what would be his career choice?
I'd probably be some sort of musician as funny as that sounds. And this is actually quite an interesting story.
When I'm not writing stories or doing analysis or doing research, I make music in my spare time. I have a significant catalogue of music, actually. In fact, in 2011, I actually worked with an artiste who had a minor hit in Nigeria and sort of decided not to chase music full time. His name was Kaz, and we went to university together. We actually collaborated briefly at the time.
You could say there was something there, but I also made the conscious decision not to go into music production full time.
So I say it's a funny story because my family Oriki is "Omo Hunto Hansi", which translates in English as "The children of singers and dancers." Apparently there is a centuries-old Hundeyin family tradition where we are known for being people of rhythm, of dance and of poetry and art. So it's really funny because by the way, I only found this out in 2017 which was 9 years after I started making music and 16 years after I started writing (laughs). My family found it really funny that this guy didn't even know what his Oriki was, and was pretty much acting it out already, like some kind of self-fulfilling prophecy.
What are you thankful for?
I am thankful for my cousins because they are a source of support to me. They are my family. I don't really get on that well with my siblings which is a direct legacy of the peculiar family dynamics I was born into. But my cousins are basically my siblings.
I'm thankful for my friends, my little tribe, my support system.
I'm also thankful for the childhood that I had. I'm not even talking about the shining privileges right now, the house and having six cars and all, I'm talking about even the bad things like having the kind of mother that I had. I'm thankful for that too because that also shaped into the kind of person I am.
For example, part of the reason I became a good storyteller is that being a sort of terrified, oppressed little child I was, I wasn't allowed out of the house; I wasn't allowed to have friends or do anything. The only thing there was to do was to get lost in the family library. Thankfully, we had a really really massive library with every kind of material you can imagine. I had the complete works of C. S. Lewis, Terry Pratchett, J. K. Rowling and Enid Blyton, plus your Grishams, Pattersons, Crichtons, Kings and so on. I even had Hitler's book, Mein Kampf. I literally read it as a child – I still have it actually – I have the 50-year-old paperback copy from my family library. I had access to every edition of Time magazine, Readers Digest, Newsweek, The Economist, BBC Focus On Africa which is now sadly out of print – I had all these things as well as obviously all the major daily newspapers as well in Nigeria. All I could do was just read. And I did a lot of reading. Eventually if all you do is read, you'll become very good at expressing what you're constantly taking into your head as well.
So I'm thankful for that. I'm even thankful for the fact that I was bullied and abused as a child. Because that sort of like was my vaccine that created this really strong reaction that makes me detest bullying and injustice and makes me want to do something about it.
I'm thankful for the education that I had. That's at least 40% of the reason I'm here. I remember in particular when I was doing my A level program at Oxbridge. I had an English teacher, Mr. Kunle Ogunyebi who, I remember, said some lifetime changing when I was filling in my UCAS application form. My choice of degree at the time was Business administration, and I wanted to go to the University of Leeds, so I went to him to be my reference and he said "Why are you filling in Business Administration? You're a really good writer and you've won international competitions" (because I came third worldwide in 2006 in Royal Commonwealth Annual Essay Competition as a student at Oxbridge).
So he said you're really good at writing, why don't you just do what you're good at? And that was the first time I ever heard such a thing from anyone in my life telling me I should make a career out of what I'm good at instead of what other people wanted me to do. And whether he realizes this or not, that comment changed my life. Because then I went back and changed my UCAS choice to Creative Writing and Media, which ended up being the degree that I studied at the University of Hull. I'm very thankful to him for that.
I'm thankful for Mercy Abang, my editor-in-chief at NewsWireNGR. She has provided the platform for me to do what I think is some of the best journalist work that I have ever done. I'm thankful to Adewunmi Emoruwa of The Scoop which gave me my first platform in Nigeria to do Nigeria-focused work. I'm thankful to Frank, the publisher at Business Day who gave me my biggest Nigerian platform. 
I'm thankful to my audiences as well for hearing me out because this has been a really long and rambling interview. Yeah thankful to you for allowing me rant and ramble (laughs). Thanks for that.