Humanitarian Affairs Ministry celebrates one year anniversary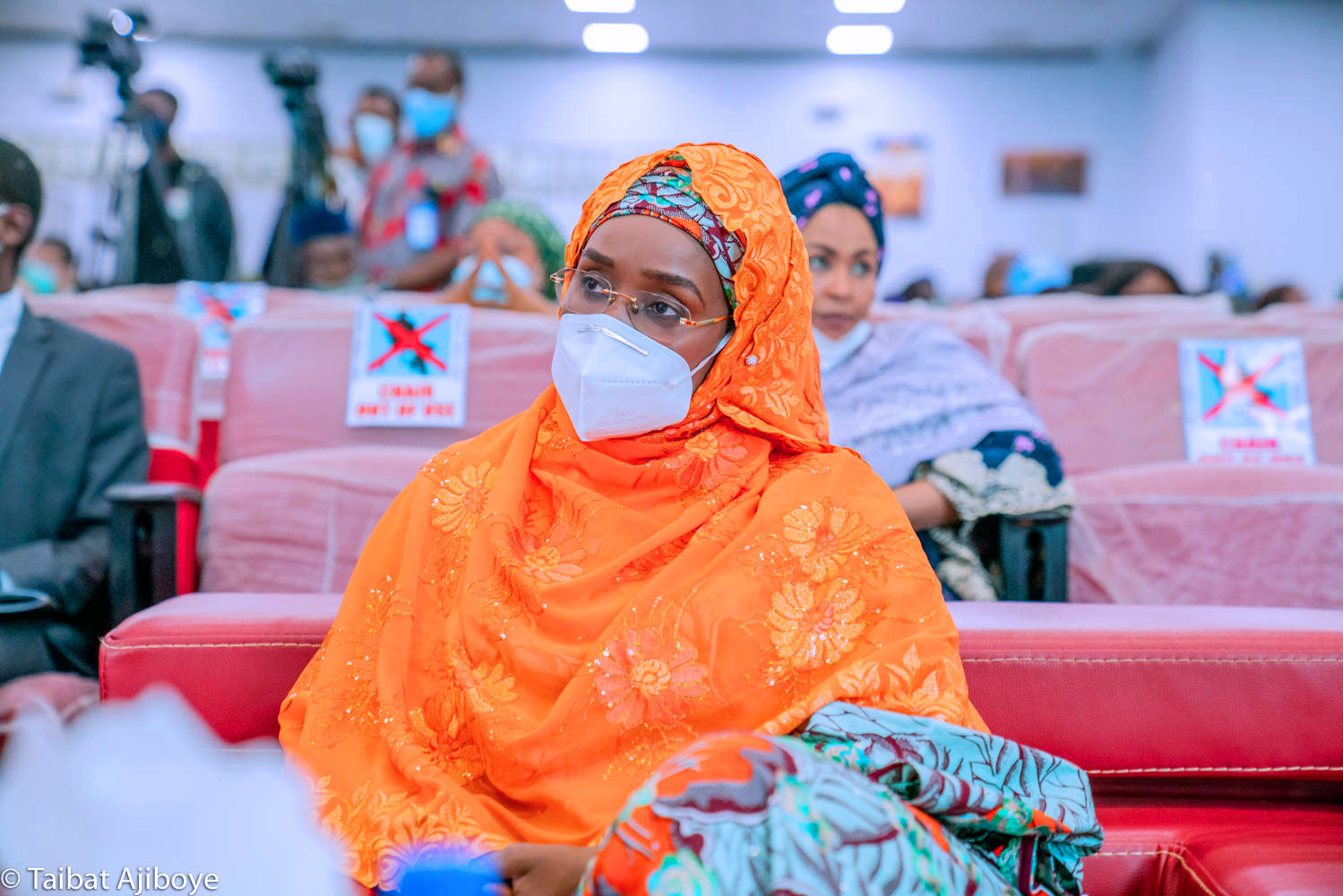 The Federal Ministry of Humanitarian Affairs, Disaster Management and Social Development says it is working on a Humanitarian assistance help desk to provide a feedback and complaint mechanism for humanitarian actors.
The Minister, Hajiya Sadiya Umar Farouq, said this at an event to mark the Ministry's one year anniversary in Abuja, Nigeria.
She said the help desk would also assist to report and resolve challenges that hindered humanitarian activities in Nigeria.
According to the Minister, the help desk is a critical tool for the Nigerian Government to ensure people who need humanitarian assistance receive it in line with international standards and the laws of Nigeria.
She said, in spite of seemingly overwhelming and often demanding situations, the Ministry and its Agencies have provided humanitarian interventions and proactively developed structures to prevent and mitigate disaster while building socio-economic resilience through the evolution of inclusive social safety net programmes.
"We have also received tremendous support and hands of friendship and partnership extended to the Ministry from different quarters for which we are grateful.
"Our Ministry started with the incorporation of core human values, such as Trust, Integrity, and Teamwork. In realization of the fact that the human resource of any organization is the most valuable assets it has, with started with a retreat/training of all staff which held at the UN House with the support of the UN," she said
Other structures include the Humanitarian Policy Dialogue Forum which was established to provide a forum in which the Ministry will interact with all CSO's and NGOs to provide room to interact and review all government policies and humanitarian activities.
"In addition, the Ministry has finalized processes for the development of the COVID 19 Rapid Response Register targeting the Urban Poor, Semi and Peri – urban areas.
"This register will use existing databases from NCC, BVN, SMEDAN etc; and synthesize these data for validation and registration. The World Bank has provided support in finalization of the template to filter the poor and vulnerable from these databases for validation and registration," she added.
Speaking on behalf of International partners, The UN Resident and Humanitarian Coordinator, Mr Edward Kalon said the Ministry of Humanitarian Affairs, Disaster Management and Social Development is the Ministry that keeps prioritising the most vulnerable in the society which tries to look for durable peace across the country while supporting development.
The Federal Ministry of Humanitarian Affairs, Disaster Management and Social Development was created on the 21st of August by President Muhammadu Buhari to develop humanitarian policies and provide effective coordination of National and international humanitarian interventions among others.