The Line between Arranged and Forced Marriages in Northern Nigeria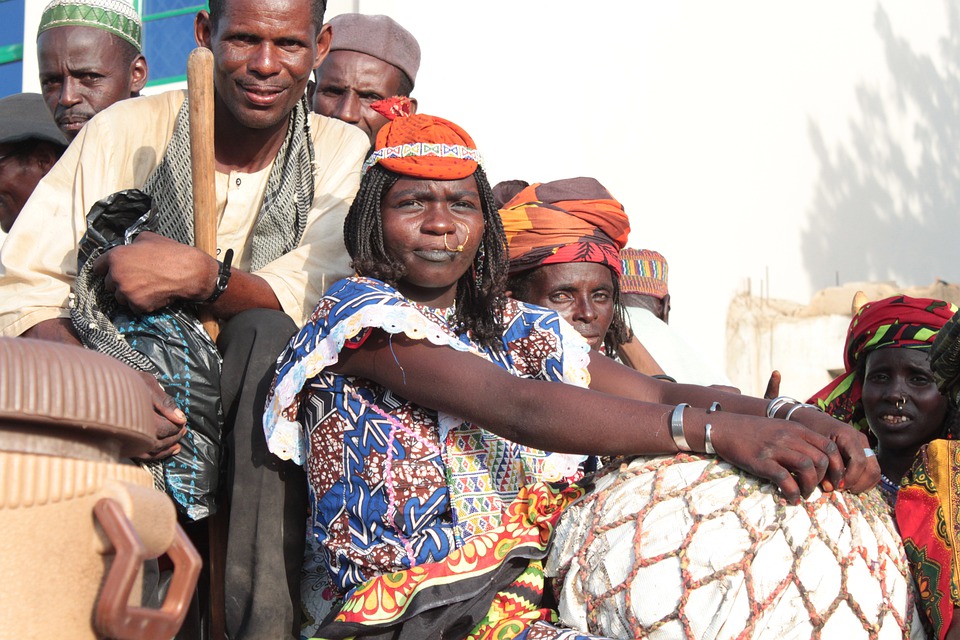 Estimated Reading Time: 12
My cousin is getting married to the love of her life soon. She met him through our grand aunt; his mother was her best friend for many years. My cousin, Hawwah, was reluctant at first; she did not like the idea of arranged marriage and was not ready to give him a chance. However, upon meeting him, she agreed to give him a chance and now, she is head-over-heels in love with him. Arranged marriage is often misunderstood and so often, we reject it without really understanding it. It's a religious and cultural practice that has, over the years, become less popular due to malpractice. But if practiced correctly, it might just be the answer to the question of unhappy marriages – at least in Northern Nigeria.
We have heard stories of arranged marriage from Islamic history. In one of such, Islam-convert Khunais bin Hudhafah got badly injured at the Battle of Uhud and died, making Hafsah (Radhiallahu 'anha) a widow. Her father, Umar bin al-Khattab (Radhiallahu 'anhu), who was a close companion and confidant of Prophet Muhammed (S.A.W), was troubled by the idea of his young daughter being a widow. So he went to Abu Bakr As-Siddeeq (Radhiallahu 'anhu), the Prophet's (S.A.W) most cherished friend, and said to him: "If you wish, I will give Hafsah in marriage to you." Abu Bakr (Radhiallahu 'anhu) remained silent, leaving Umar bin al-Khattab (Radhiallahu 'anhu) leave, to assume the worst.
Angry at the reaction of Abu Bakr (Radhiallahu 'anhu), Umar bin al-Khattab (Radhiallahu 'anhu) continued his search for a new son-in-law. He was looking for a trustworthy man, who was also a righteous Muslim. He remembered that the wife of Uthman bin Affan (Radhiallahu 'anhu), Ruqayyah (Radhiallahu 'anha) (the Prophet's (S.A.W) daughter), had died; so, he (Umar bin al-Khattab (Radhiallahu 'anhu)) went to visit him (Uthman bin Affan (Radhiallahu 'anhu)) to offer his daughter's hand in marriage. Uthman bin Affan (Radhiallahu 'anhu) replied that he needed a few days to think about it. When Umar bin al-Khattab (Radhiallahu 'anhu) returned, the widower said to him, "I do not wish to marry today."
When Umar bin al-Khattab (Radhiallahu 'anhu), humiliated again, went to Prophet Muhammad (S.A.W) to complain, the Prophet proposed to marry Hafsa (Radhiallahu 'anha); and Umar bin al-Khattab (Radhiallahu 'anhu) was filled with joy. Afterwards, Abu Bakr (Radhiallahu 'anhu) said to Umar bin al-Khattab (Radhiallahu 'anhu):
"Possibly you were angry with me when you offered Hafsah to me and I did not reply to you, but nothing prevented me from answering your proposal except that I had heard the Messenger of Allah (S.A.W) mention her and I could not reveal his secret. Had he abandoned his intention, I would have married her."
For Hafsah (Radhiallahu 'anha), the arrangement was in honour of her father's friendship with the Prophet (S.A.W) and for her husband, who had died as a martyr for the same cause the Prophet (S.A.W) was fighting – Islam.
"The concept of arranged marriage is the situation where parents or guardians help make procedures of choosing a spouse for their daughter or son, taking into consideration what they think is best for them and this choice is subject to final approval from the child," Amina Sani*, a 21-year-old Hausa young adult from Kano, explained to NewsWireNGR. During his NYSC in 2016, her friend Jaafar's uncle told him it was important for him to get married and asked if he had a girl in mind. When the answer was negative, the uncle told him of a friend's daughter, who he felt was "decent enough to make a good wife." They reached out to the girl's parents, who permitted communication between them and a month and a half after their introduction, they got married. Despite expressing some concern over the haste at which they got married, Jaafar has reported that they are both happy.
From them, Amina learnt that arranged marriages aren't as bad as they are often portrayed to be. They are based on mutual respect and understanding and most importantly, it's two people making a decision to love and cherish their partner and looking past their flaws to bring out the best in each other. For her, founding a relationship based on these qualities is much better than basing it on love, where you don't understand each other, and the flaws might lead to regrets.
Amina told NewsWireNGR that she would agree to an arranged marriage. Many of our Northern parents' marriages were arranged by either family or friends, she said. "So that respect and cordiality has kept them together and bonded them tight over the years."
Salim Danjuma*, a 32-year-old Nupe man from Niger state, is a product of an arranged marriage. His parents are first cousins and because of the blood ties, there is "no friction" between them, even though his father has another wife. Arranged marriages are common in his extended family. He told NewsWireNGR that "growing up, we knew the ladies were getting married, but never knew who they were getting married to until the D-day of the wedding. Of course, it was never going to be an easy experience for the ladies and thankfully it's no longer done in that manner." He added that the marriage was often to another member of the extended family, with only a few exceptions.
After years of observing this tradition, he now understands that such marriages could go both ways – according to him, most arranged marriages fail and only few can be considered successful. He believes his parents' one has been successful (45 years of marriage with 9 children) but his sister's was an unforgettable disaster.
Salim told NewsWireNGR that the difference between arranged and love marriages is that in the former, there are external family members who would do anything in their power to make it work. "Any complain – especially by the wife – is always taken seriously and everything is done to make sure she is satisfied," he explained. He believes its success is determined by how well the couple is "guided" by older family members and love marriages don't always involve external family members in such manner, which results to a higher rate of divorce in love, than arranged, marriages. Ultimately, for a successful marriage, Salim believes that the lady has to agree to it. He believes her agreement should be the bedrock of the marriage, as she determines the home.
For Abdulhakeem Wada Zakariyya, a 20-year-old Fulani young man from Kano, his father's marriage was arranged coincidentally. His parents' marriage was not arranged; despite the fact that they were cousins, they were head-over-heels in love. When Abdulhakeem's mother died 18 years ago, leaving him as an only child, his grandparents arranged for his father to marry his maternal aunt. This was so she could "take good care of me," he told NewsWireNGR, explaining that his aunt took over the role of his mother, since the alternative was possibly suffering in the hands of stepmothers. Today, the father and aunt are happily married with six children and raising Abdulhakeem as the first child of the household. Judging by their marriage, Abdulhakeem said he would definitely agree to an arranged marriage.
Culture
Arranged marriage is not just a Hausa or Muslim tradition. It is prevalent in many African, Arab and Asian cultures. It has been highlighted by many popular Bollywood movies. In Vivah, Prem's (Shahid Kapoor) friend's father brought a picture of Poonam (Amrita Rao), an orphan looking to get married and after their first meeting, Prem fell in love with her; in Chalte Chalte, Priya (Rani Mukerji) met and fell in love with Raj (Sharukh Khan) on a vacation to India, when her family had already planned her engagement to Sameer (Jas Arora) in Greece; and in the all-too-popular Kabhi Kushi Kabhi Gham, Rahul (Sharukh Khan) disobeyed his father, who wanted him to marry Naina (Rani Mukerji) from a similarly wealthy background when he decided to run away with Anjali Sharma (Kajol), their housekeeper's niece.
Pakistan-born Nashra Balagamwala, a freelance Experiential Designer who focuses on Game and Event Design, created a game called 'Arranged!' to teach people about this tradition. She told BBC she came up withthe idea as a student at the Rhode Island School of Design because she wanted "to explain arranged marriage to white people, so they could better understand the nuance of South Asian traditions."
This is more than just a game for billions of people worldwide. According to statistics, 53 per cent of marriages worldwide are arranged and the global divorce rate (of arranged marriages) is only 6.3 per cent. It is a tradition in India, Pakistan, Japan, China, Nigeria, Israel and also in several predominantly Muslim countries including Saudi Arabia, Iran, Iraq and Morocco. And it happens for different reasons. While some families arrange their children's marriage because they believe it to be a religious deed, others do so to either maintain their status in the society (or improve it), or to unite two families (i.e. children of best friends get married).
Sometimes, arranged marriages work; and sometimes, they don't. There's no formula for a successful marriage, as Musa Aliyu Gana, a 30-year-old Nupe man from Niger state, told NewsWireNGR. "Sustaining love is not a passive or spontaneous experience. It'll never just happen to you. You can't find lasting love. You have to make it day in day out," he said. "I know it takes time, effort and great energy and most importantly, it takes wisdom; you have to know what to do to make your relationship, or marriage, work."
He observed an arranged marriage between a couple of first cousins. At the time of the marriage, he was a doctor and she was a lawyer. They were happily married for 17 years, after which she died at childbirth, leaving four children behind. Arranged marriages sometimes develop into love but for that to happen, Musa believes there must be understanding, passion and great commitment. If they are both willing to make the marriage work, love will eventually develop and blossom.
Aminu Bala, a 32-year-old Fulani man based in Kaduna, agreed to an arranged when the family of his girlfriend of four years rejected his proposal. He had lost his father at the age of 8 and they wanted their daughter to get married into a wealthy family, which she eventually did. His mother began looking for a wife for him and when she found one, he accepted it unconditionally. Her parents and his were friends from the same village, Kiru in Kano state. He told NewsWireNGR that although it was not easy at the beginning, "everything turned out to be fruitful."
By the time of the wedding, in December 2014, Aminu had already obtained an undergraduate degree in Electrical Engineering and was working at Ahmadu Bello University, Zaria; she was yet to start university. Now, six years later, he has gotten his postgraduate degree in Engineering Management and works at the Transmission Company of Nigeria (TCN); she is in her fourth year, studying Chemistry at Ahmadu Bello University, Zaria. The couple currently has three children, which they count as blessings.
Aminu told NewsWireNGR that education is an important part of such marriages. When the bride and groom both come from educated backgrounds, the parents will "choose the best for us" and when they do not, the marriage will be more forced than arranged. He believes that with education, parents will have good reasons for the union; they will give the potential couple the chance to give consent (or not), and will teach them the benefits of such marriages.
Forced
Arranged marriage is often mistaken for forced marriage – sometimes by outsiders who don't understand it enough; other times, by young people who think a parent's suggestion of a spouse is a bit too forceful or intimidating. Niyi Ademoroti, a 27-year-old Yoruba from Lagos, learnt about arranged marriages from South Asian short fiction. His secondary introduction to the practice happened in 2016 and 2017, when he spent a year in Badawa, Kano state. He had friends who taught in Bichi, from whom he heard stories about girls whose education discontinued after secondary school and even worse, those whose education ended after their primary school. While many secondary schools in Bichi were filled with boys, the girls were arranged or forced into marriage by their parents, hindering their education. Recognizing the difference between arranged and forced marriages helped Niyi understand why in the South Asian fiction books he read, the partners could easily learn to love their spouses; but this is not always the case in forced marriages.
"I see now that arranged marriages can be like a suggestion," Niyi told NewsWireNGR, remembering 'Never Have I Ever', a Netflix original that sheds light on the practice. A character, Kamala, who was already in a relationship, was not interested in meeting the Indian Engineer her family wanted her to marry. However, when she finally did, she liked him so much she broke things off with her boyfriend, Steve, the Caltech sports coach. However, he continues, "it's very in-the-dark in Nigeria. We only hear the bad bits – the headlines we see in the newspaper when a teenager who's had an older man forced upon her stabs him. That's the kind we keep hearing."
The thin line between arranged and forced marriages is simply affiliation. If done correctly (if arranged, not forced) and accurate measures and precautions were taken, some believe that it could be the answer to the long-standing question of unhappy marriages in Northern Nigeria. Muhammad Sajo, a 27-year-old Fulani man from Kano state, is one of such people. He told NewsWireNGR that unhappy marriages, at least in Northern Nigeria, are as a result of the couple being forced into it in the name of an arrangement. Arranged, on the other hand, is about affiliation. Once that affiliation between the potential couple is missing, the arrangement then becomes forced and often times, the words are used interchangeably. So, despite understanding the difference and the reason behind arranged marriage, the thin line makes it hard for Muhammad to agree to one.
Muhammad's concerns are very valid because often times, people are forced into marriage in the name of an arrangement. This happened to Zara Aliyu*, a 31-year-old Ebira woman from Kogi. She met her husband, Sadiq*, through her mum. He was her mother's friend's son and was educated; he had a postgraduate degree in Engineering. The courtship did not last long (so there wasn't much time to get to know each other) and so was the marriage, which lasted a month and some weeks; but Zara told NewsWireNGR "those days were the longest of my life." He was verbally and emotionally abusive, which killed her silently and slowly until she could not take it anymore.
Amongst other things, the marriage taught her that "the very same people who talked you into doing what is not right for you will still be the same people who will blame you when things go sour." Reflecting upon it now, she realized that her marriage to Sadiq was forced, as she was not allowed to have an opinion in the decision-making; the knot was tied for selfish reasons. When this was not the case – as was her cousin's and friend's experiences – it led to happy marriages.
Despite her experience, Zara told NewsWireNGR, "of course I would agree to an arranged marriage." According to her research, 57 per cent of marriages are arranged globally and divorce rate is 8 per cent. This, to her, is an indicator of the success rate of arranged marriages. She attributes the success to parental guidance, without which marriages (especially love marriages) might not be able to navigate around complexities and problems in their marriage. Although all types of marriages have their advantages and disadvantages, Zara believes that for it to be successful, the couple should have an opinion on the matter.
The best thing about my cousin's marriage is that our families have been friends for generations. Apart from the relationship between our grand-aunt and his mother, our great-grandfather had a very good relationship with his grandfather so much that my father was raised by him. Finding love is undeniably beautiful – and Hollywood does a good job teaching us this – but falling in love with someone already pre-approved by your family is even more so. After all, in our culture, we believe that you don't just marry a man or a woman; you marry a family.
*Name changed to protect the identity of interviewee.