"Our in-law, Ajimobi is not dead" – Nigerians urged to disregard rumours of the demise of former Oyo State Governors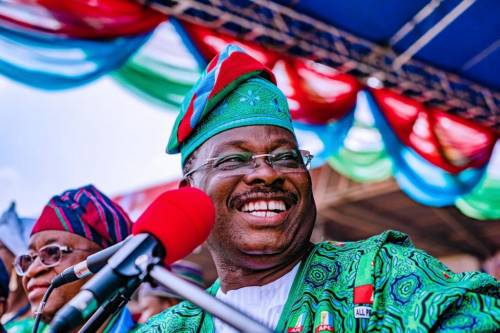 Estimated Reading Time: 1
The former governor of Oyo state and deputy national chairman of the All Progressives Congress (APC), is not dead, his media aide, Abiola Ajimobi, has said.
In a Facebook post on Thursday night, Bolaji Tunji, who also served as Ajimobi's special adviser on communication and strategy during his second term in office, asked for prayers for his boss.
"Kindly disregard all the rumours, just rumours. In all, we remain prayerful," he posted on Facebook.
Mr Tanko Yakassai, a media aide to the Kano State Governor has also refuted claims that the former Oyo State Governor is dead..
He wrote, "Our in-law @AAAjimobi is not dead please. Kindly disregard the rumours of his death. He was ill but recovering well now. May Allah continue to keep him safe and sound, and prolong his life. Amin".