Special Report: Fate of Nigerian women facing gender-based violence amid COVID-19 lockdown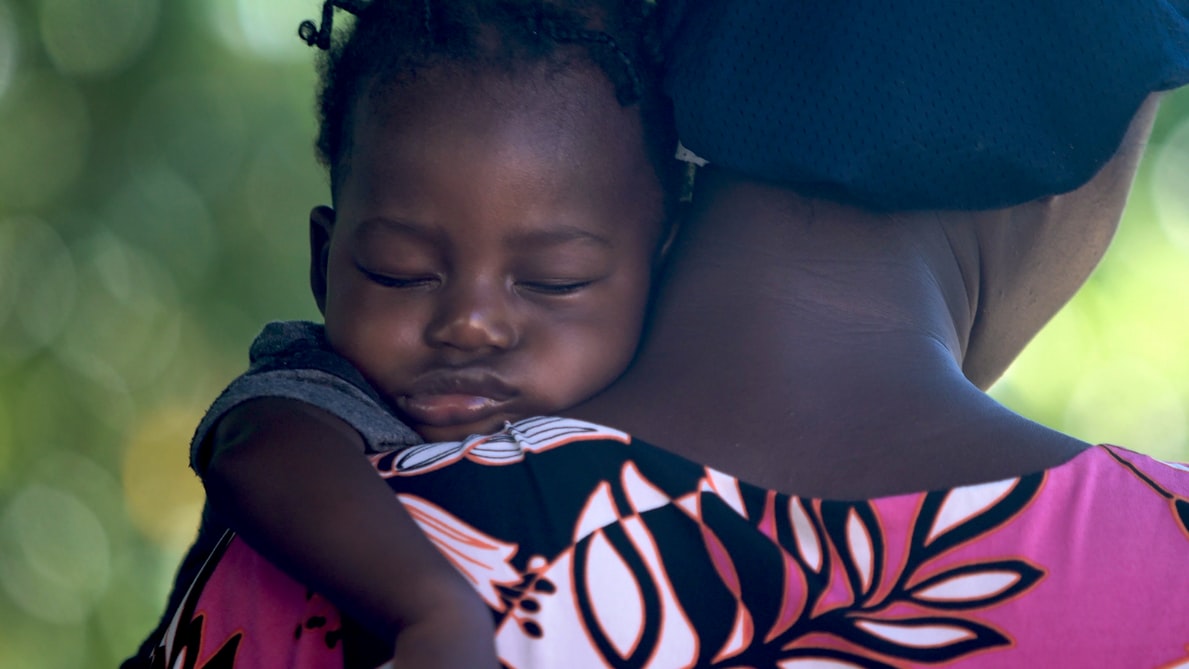 Estimated Reading Time: 11
By Elfredah Kevin
About 10:00 pm on a Sunday in April, Justina Chukwu-Emeka (not real name), was beaten black and blue with rods, belt by her husband because she forgot her phone while rushing to the market to get food items on the request of her husband to prepare food before the lockdown that will take effect the next day as announced by the state government.
Justina, a GBV survivor is married and her marriage is blessed with four kids, 2 boys and 2 girls. She observed that during the lockdown as a result of the coronavirus pandemic, unfaithful married men are uncomfortable staying at home as their girlfriends keep calling their phone numbers which was how it started in her home during the lockdown. She said her husband called her after eating into the room, locked the door and was beating and strangling her, "my children started crying and shouting, neighbours came and was banging on the door, that was how he left me ", said Justina.
She told NewsWireNGR that she had gone to several markets to look for the food item to buy but to no avail, she has to enter a vehicle to another market and saw few items needed while others were bought on the roadside.
Her words, "When I returned, my son said, my husband told him to call him when I am back which I ask him to inform him and he did. When he returned late night, I didn't waste time, I served his food and after eating, he called me to the room and started beating and strangling me", she bitterly lamented and her voice was full of pain.
Justina's eyes were badly affected as a result of the battering, she has gone to the hospital for several checkups and the doctor requested a new eye glasses.
Similarly, Joy Larry(not real name), a divorcee and GBV survivor, was often battered by her husband before she eventually left him 2 years ago. She told NewsWireNGR that the lockdown has made life difficult for her and her only child, a 12-year-old daughter. She said the shutdown has restricted her from travelling to Imo State, South-East of Nigeria to carry her daughter who secretly, in a telephone conversation uses her grandmother's phone crying for help. I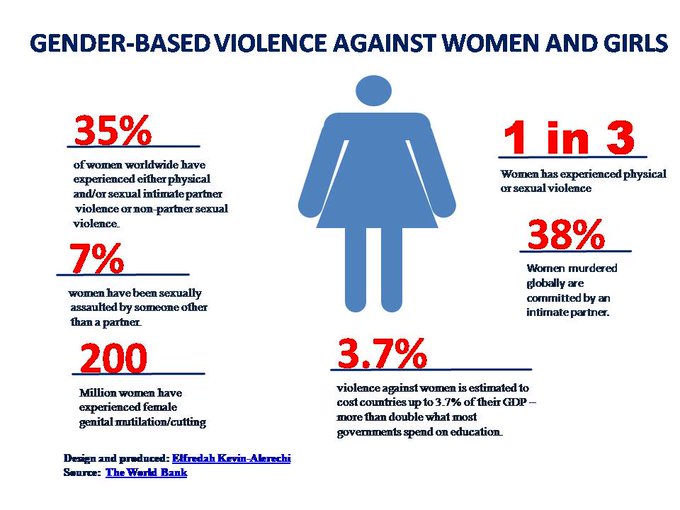 Source: The World Bank
Joy narrated; "My daughter called and was crying that I should come and carry her the next morning. She told me that she is suffering, her eyes are disturbing and it is difficult to get money to buy a sanitary pad. Another worry is that her father would prevent me from taking her, he has sworn never to give me the girl but she is suffering and crying. I would have travelled to Imo State to bring my daughter but the lockdown is hindering my movement", in deep agony Joy expresses her pain
Two weeks after the reporter spoke with Joy, she called and told the reporter that the calls from friends from different villages, calling her to come pick her daughter before her husband mother and sister kills her made her (Joy) to take the risk of travelling from Rivers State to Imo State through the thick bushes.
Although, the Rivers State Government had closed all borders, banned interstate travels and established surveillance across state borders but Joy took the ultimate price to save her daughter's life amid the coronavirus lockdown to take the risk by going through the bush to Imo.
"It was not an easy journey. I came back with my daughter through the bush without the noticed of her father. Her eyes were paining her and she was scared seeing the route but I have no option than to console her. Her grandma and sister were not happy for me to request my daughter without the knowledge of her father. ", Joy added.
Sexual and Gender-Based Violence, SGBV is so sensitive that even the victims are scared to share their experiences not only because of stigmatization but for the fear of being attacked by their abusers who are sometimes influential enough to hurt them.
The reporter encountered some survivors of SGBV who shared their ordeals and later called for their stories not to be used because of fear.
Even when anonymity was pleaded (names will not be mentioned). An instance was the case of a 10-year-old girl who was raped by her aunt's colleague but the aunt is scared of losing her job, therefore, would not want the matter to be in the media.
Justina and Joy are just two in the millions of women facing Sexual and Gender-Based Violence amid the coronavirus pandemic.
The emergence of COVID-19 globally with a focus on Nigeria has increased GBV, leaving survivors stranded as no vehicles to convene survivors to the nearest police stations as well as ease access to a safe place. Instead they are faced and lived in a confine enclosure with their abusers twenty four hours of the day, seven days of week, and the end of the pandemic is not in sight.
According to the United Nations Population Fund, (UNFPA), nearly 3 in 10 Nigerian women have experienced physical violence by age 15. The incidence of Gender-Based Violence (GBV) is growing astronomical with the activities of the insurgency in the North East. From forced and early marriages to the physical, mental or sexual assault on a woman,
In the year 2019, the Nigerian UNFPA Country Representative, Dr Eugene Kongnyuy stated that approximately 80 million women and girls are still victims of Gender-Based Violence, GBV.
Kongnyuy while speaking at the private sector High Impact Summit in Lagos, said that the statistics show that women still have a long way to go before attaining economic parity, social equality, agenda-setting powers and political power-sharing.
He explained further that the 2013 NDHS and MICS 2016 shows that 28 per cent experienced physical abuse, 7 per cent sexual abuse, 62.6 per cent child marriage and 25.3 per cent women with female genital mutilation.
Why Men Beat Their Wives
According to Sunny Ikegwuru, women speaking to men "disrespectfully" is reason enough for men to lose their temper and beat them. He claims his wife has insulted him and challenged him by asking, "Are you a man?
A self confessed abuser, Innocent Odabe said when there is no income coming into the home, women complain. He mentioned how he slapped his wife during an argument on child care at home amid the coronavirus pandemic. According to him"she allows the children to move about".
Innocent, a father of 4, threatned his family with violence because according to him; before the Rivers State government announced the shutdown, there was no money to stock food, and his wife and children on no account should eat more than two meals a day
The impact of lockdown on Non-Profit Organizations and security agencies
The emergence of coronavirus has caused economic meltdown globally, as most businesses were shut down, staff were laid-off and well-established organizations housing and caring for victims of Sexual and Gender-Based Violence to shut their offices as staff work from home.
Many victims of Gender-Based Violence within the coronavirus lockdown has no option than to stay with their abusers, this alone has increased the reported cases of Gender-Based Violence.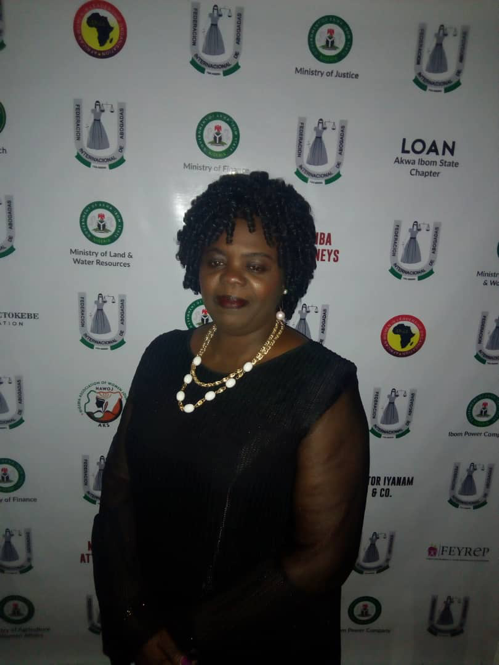 With the lockdown and ban of interstate travels as a result to the coronavirus, victims of Gender-Based Violence who would have ordinary escaped from their abusers to seek shelter from places of work, relative outside the state or organizations within the state would be forced to stay at home.
The Rivers State branch of the Federation of Women Lawyers Association, FIDA, said in late April when the association started recording cases of reported Gender Base Violence, it has recorded a total number of 13, 6 rape, and 5 domestic violence as at May 13.
The Rivers State president of FIDA, Ngozi Odukwe-Ighosevbe told the reporter that although the association has always stood for the truth to get justice for victim and survivor of Sexual and Gender-Based Violence but the lockdown has not only make it difficult to go to the court as some cases are lingering but have also made it difficult for survivors to report an attack. She said the number of calls FIDA receives during this coronavirus lockdown in the state is unbearable as the association is overwhelmed, unable to do much due to the restriction in movement.
Odukwe-Ighosevbe stresses that she has not failed to advise the women that if their life is at stake they should go to a nearer police station and report for the parties concerns to be called to other, "we had calls where people are stabbed with scissors and knife, it has not been a very palatable time in most homes. We counsel if the danger is such that is unbearable that your life is at stake while not relocate to alternate allocation", she discloses.
Odukwe-Ighosevbe added, "The issue of rape particularly minors is also on the increase. We had reports where a woman two daughters were late, but since the shutdown, in Obio/Akpor and Port Harcourt City, it will become very challenging for people to report"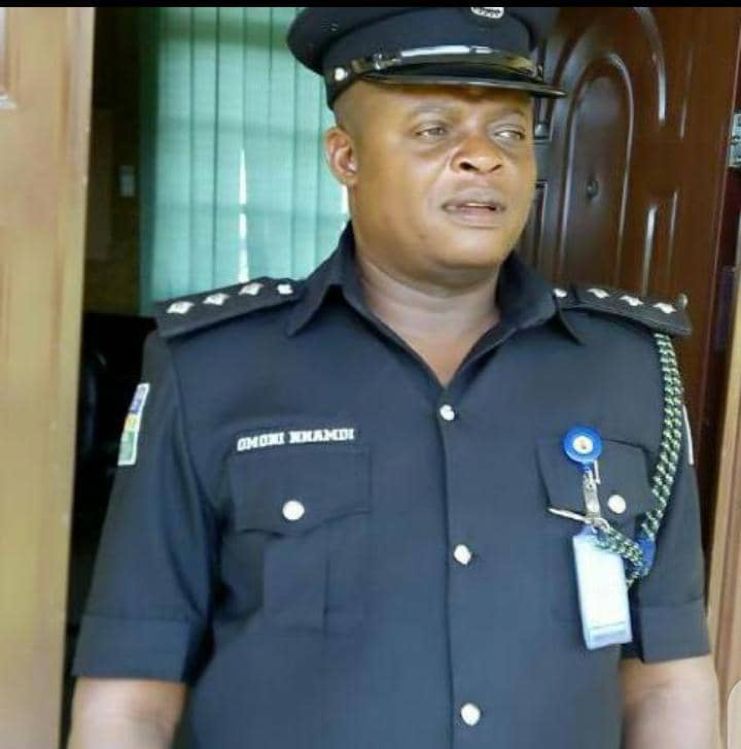 Also, the Nigerian Police officers who are on essential duties and front liners are not exempted from the impact of the coronavirus shutdown in discharging their duties. The Rivers State public Relations officer of the Nigerian Police Force, Nnamdi Omoni told NewsWireNGR that the police has recorded pocket cases of sexual and gender Base offences within this few periods of lockdown in the state.
"Two days ago, 2 cases were transferred to the state CID, one a homosexual case where a man of 36year old had an unlawful carnal knowledge of a boy of about 13 years old. We also recorded a case of 13 years old girl raped by a boy of 26 years old and the good thing is that we have done medical reports and it was confirmed that there was penetration for both the male and female", he said.
DSP Omoni who is also the officer-in-charge of Human Rights for the State Police Force noted that numerous cases of battery between husbands and wives have been recorded and many have been settled but lamenting that the challenge faced by officers is funding.
"Most of our officers do not have vehicles to convey them to the office during the lockdown. some of our officers could not come to work, some trekked from a far distance and that is why we need support from well-meaning Nigerians because the government can not do it alone", Omoni lamented.
Omoni worried that the Force has not been given any palliative other than the ones sent by the government but appeal to spirited well-meaning individuals and corporate bodies to help the police in cushioning the effect of the coronavirus pandemic on the police force.
Gender and Development Action, GADA, a non-profit civil society organization committed to gender equality and pursuit of sustainable development and social justice said her office in Cross Rivers State has been working but in Rivers State, it is difficult due to COVID-19 Lockdown, said the senior programs officer.
Senior Programs officer of GADA, Inyingi Irimagha, observed that GBV has increased this period of lockdown adding that the organization has been receiving online cases, but worries that "not all women facing GBV know who to call".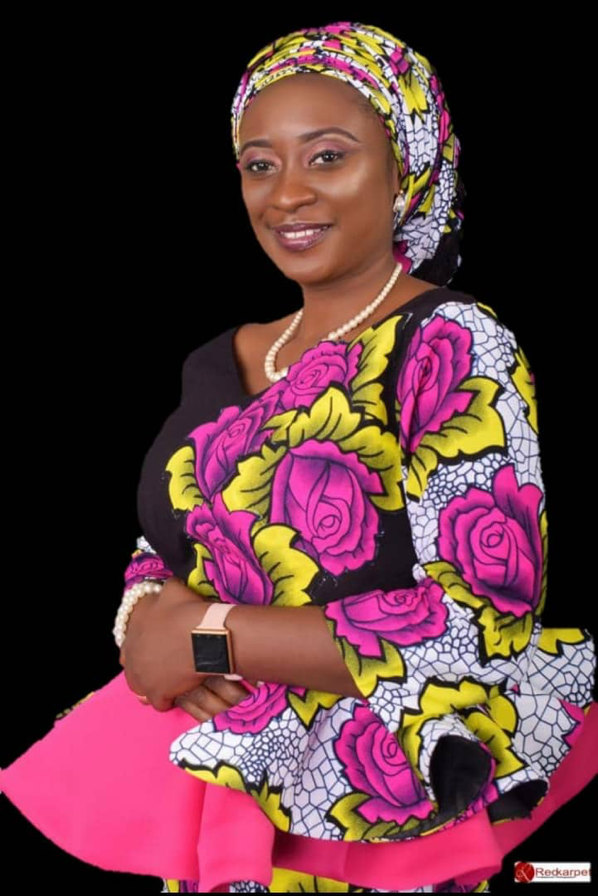 Health Implication of victims of Gender-Based Violence
Doctor Vetty Agala, the Rivers State President of Medical Women Association of Nigeria says Gender-Based Violence poses not just physical but emotional and psychological threats to health while various forms of GBV will lead to varying health conditions. She noted that physical abuse, assault or battery cause injuries leading to loss of eyes, limbs, head injuries, burns etc which bring along severe pains and may sometimes require surgeries.
Agala further explained that physical abuse or assault, battery and Sexual violence could lead to sexually transmitted infections including HIV with attendant complications of infertility, which could result to unintended pregnancy, unsafe abortions with complications of bleeding, sepsis among others.
Her Word, "Psychological and mental stress occurs from any kind of GBV and include depression, severe pains, feeling of worthlessness, suicidal attempts or even suicide, manslaughter or homicide. Harmful traditional practices like FGM could cause severe pain, bleeding and infections initially and difficulty in labour leading to obstruction, vagina or cervical tears, and fetal or maternal deaths"
Agala said everyone must first work to prevent GBV. She urges parents to shun gender stereotypes adding that both male and female children should do chores and be watch closely and more importantly give listening ears when they complain.
Agala stresses that to reduce depression, "parents & families must believe and support anyone that has been abused. Show them love, don't stigmatize or victimize them the more, don't accuse them because it's not their fault that they were abused. Psychological support is important and if need be get professional help".
Ways to stop increase GBV
Our laws needs to be set in motion, we need to secure more conviction of cases, said, Omowumi Ogunrotimi, executive Director of Gender Mobile Initiative.
Omowumi recounted that the number of convictions when compared to the reported cases is quite discouraging which she attributed as the reason a lot of people will not speak out.
"How many people that perpetrates the act know that the law is strongly against it. A lot of perpetrators of Gender-Based violence do not know what the law says if they are caught, therefore Government need to work with community base organizations to engage stakeholders in the community and lead campaigns of issues of GBV, this will also help survivors of GBV in remote areas to know who to call and when to seek for help", said the executive Director of Gender Mobile.
She urged government to have more Assault referral centres, adding that not all state has the Assault referral centre and with the coronavirus shutdown it is also difficult to access these centers.
This report is sponsored by PagedInitiative as part of the Reporting Gender for Inclusive Reporting project in Partnership with Free Press Unlimited