Nigerian farmers likely to go out of business due to COVID-19 Pandemic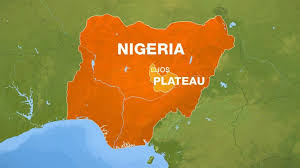 Estimated Reading Time: 2
Many farmers in Nigeria are likely to go out of business due to the COVID-19 Pandemic, unless the Federal and state governments come up with strategic plans.
NewsWireNGR reports that President Muhammadu Buhari had urged Nigerian farmers to embark on massive productive agricultural activities this farming season.
The President gave the advice on Sunday, shortly after observing the two raqa'at Eid prayer alongside members of his family and few presidential aides at the presidential villa, Abuja.
Africa Independent Television reports that farmers in Plateau State, North Central Nigeria are expressing concerns as they count their loses and just as another planting season comes around.
Many farmers on the Plateau are taking advantage of the lockdown to plant crops, even as they are yet to sell the previous ones.
Egg glut is one of the critical concerns.
Poultry farmers have continued to flood the market with eggs without available buyers.
Beside the COVID-19 issue, there is also the lingering crisis between farmers and herdsmen on the Plateau.
President Muhammad Buhari had recently admonished Nigerians to go back to the farms to produce what they will eat.
Unless government can attend to the needs of the farmers across the nation, the numerous challenges faced by them may lead to a dire consequence for food security, especially during the post COVID-19 era.
President Buhari, who spoke to State House Correspondents, said: "I hope the rainy season would be bountiful, so that we get a lot of food.
"I wish the farmers will go to farms and save their lives so that we can produce what we need in sufficient quantity so that we don't have to import food.
"In any case, we don't have any money to import food. So we must produce what we are going to eat.''
On the COVID 19 pandemic, President Buhari reiterated his advice to Nigerians to strictly adhere to guidelines and measures put in place against the spread of the deadly virus in the country.
He noted that the pandemic had reduced both developed and developing nations to the same level, and advised Nigerians to always be careful so as to avoid infections.
He said: "Nigerians can see that the COVID-19 has reduced us, both the developing and developed countries, to the same level. In fact, we have least casualties than they have.
"So, it's a very frightening development and I advise Nigerians to be very careful and take the advice of the Ministry of Health. Ministers of Health have been doing very well, speaking and educating the citizens on the deadly virus."
To continue telling under-reported stories, we need your support for the work we do, donate to https://paystack.com/pay
Also, kindly donate to the work we do using this interim PAYPAL ID https://www.paypal.me/NewsWireNGR.