Also Plagiarised and More Dangerous: Senate National Health Emergency Act is Another Case Study in Copy-and-Paste Governance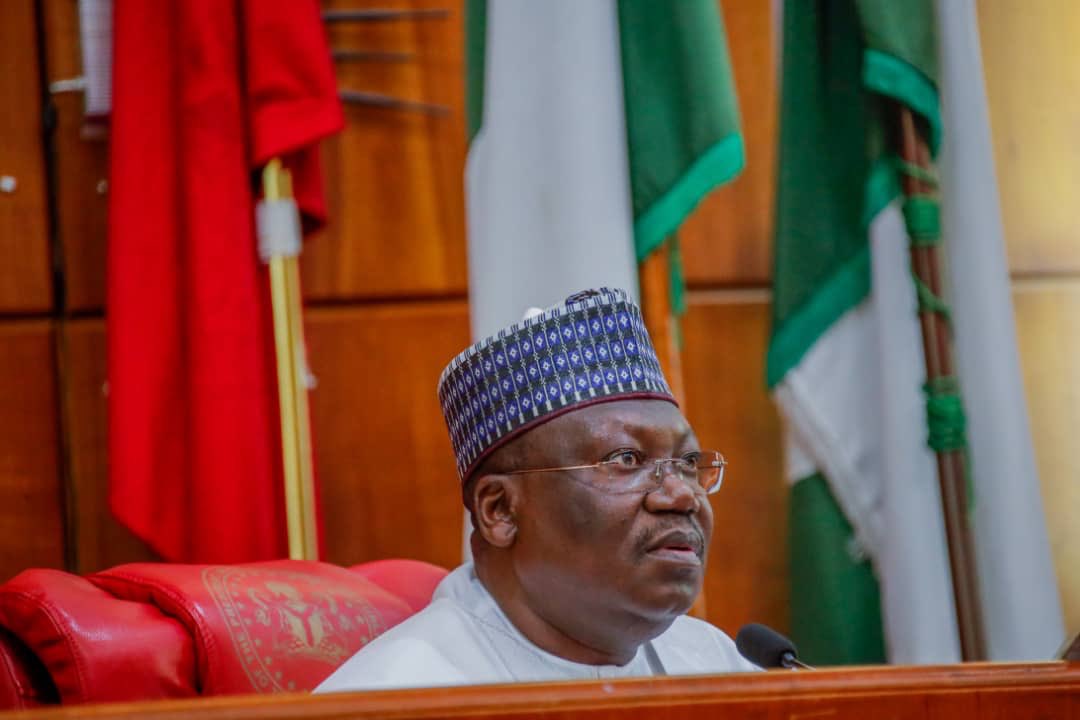 Estimated Reading Time: 7
Recently, the Federal House of Representatives announced that it would refer the contentious Infectious Diseases Act to a public hearing after the uproar it caused following its expedited movement through the House. It will be recalled that despite up to half of the House members not having actually seen the bill, it passed two readings and looked set to breeze through a third until NewsWireNGR published a deep dive into it, exposing it as a Trojan Horse for legalized human rights violations as well as a compendium of constitutional violations and a plagiarised document with up to 98 percent similarity to the Singapore Infectious Diseases Act 1977.
While the bill was referred to a public hearing following public outcry and an apparent victory for democracy was being celebrated, Senator Chukwuka Utazi representing Enugu North senatorial district and Senator Oloriegbe Ibrahim Yahaya representing Kwara Central senatorial district on May 6, 2020, quietly introduced a remarkably similar bill into the Senate. Intended to repeal the existing Quarantine Act and create a new legal basis for handling infectious diseases in Nigeria, this bill relegates the human and constitutional rights of Nigerians to less than a footnote, and it contains everything that was wrong with the House bill.
It is also plagiarised from the Singapore Infectious Diseases Act 1977.
Meet the New Bill, Same as the Old Bill
The bill's description reads as follows:
"A bill for an act to repeal the quarantine act, CAP.Q2,LFN, 2004 and enact the National Health Emergency [sic] 2020, to make provisions for regulating and preventing the introduction into and spread in Nigeria of dangerous infectious diseases, and for other related matters."
Like the House bill, it purports to provide a legal basis for the operation of the National Centre for Disease Control (NCDC) in managing infectious disease outbreaks, without making any reference to the existing NCDC Act. Like the House bill, it contains every single line of problematic wording, aggressive language and ambiguity, enabling potential abuse of power by the police and DG by giving them poorly-defined, sweeping, open-ended powers to do everything from warrantless arrest and indefinite detention without recourse to the court system, to unilateral seizure and demolition of property depending solely on what side of the bed the DG happens to wake up on.
Just like the House Bill, it is overwhelmingly plagiarised from the Singapore Infectious Diseases Act 1977, which was amended in 2003 and 2009. To make this point better, and in anticipation of the expected furious denial, I have uploaded both documents here in pdf format so that the reader can carry out a line-by-line analysis.
I also ran both documents against each other in a Copyleaks plagiarism check, and this was the result below.
Clearly, with 68.8 percent similarity, and with one dating back 43 years, it does not take much deduction to surmise that the new Senate Bill was brazenly copied from the Singaporean bill like its twin currently up for public hearing in the House. Yet again, Nigeria's legislature has displayed a blithe lack of regard for public opinion following the controversy of this very bill in its other iteration in the House just last week. It has also showcased a baffling desperation to get a widely unpopular bill passed in the face of the very mandate that it exists to serve.

Matters Arising With Plagiarised Singaporean Legislation
In the course of the interactions that followed NewsWireNGR's story about the House bill that is now up for a public hearing, something that repeatedly came through was the idea from the Legislature that "plagiarism does not exist in lawmaking." In several televised and written interactions with House spokesperson Benjamin Kalu and House Speaker Femi Gbajabiamila, the idea that a bill being copied almost word-for-word from another piece of legislation from halfway around the world is a bad thing was derided. According to both Kalu and Gbajabiamila writing on their Twitter handles and to print media platforms, "countries copy legislation from each other all the time."
On the surface, this assertion does hold some merit, especially considering that a large chunk of Nigeria's law was in fact merely repurposed from British colonial law. In fact the heavy influence of British legal practise over its Nigerian offspring can still be observed to this day in courtroom processes where advocates are required to wear wigs and robes, a tradition that can be traced directly to Nigeria's one-time colonial administrators. Much of Nigeria's jurisprudence is almost entirely British and in fact several legislative acts that are now Nigerian law were bitten off word-for-word from similar British legislation. Does this however mean that legislative plagiarism is fine, or as Ben Kalu put it "a nonexistent offense?"
What Ben Kalu, Femi Gbajabiamila and hundreds of their colleagues across both Houses of Assembly fail – or perhaps refuse – to acknowledge is that while their colleagues around the world do in fact often borrow and repurpose existing legislation from other jurisdictions, there is also a very defined structure and strategy for doing this. Australia for example, is also an ex British colony with many of its laws heavily influenced by British law, like Nigeria. Australian legislators sometimes use laws from the UK, Western Europe or the US for inspiration while passing their own, but there are two key differences between what they do and what the Nigerian legislature is doing.
First of all, they take inspiration in making laws from countries with whom they share similar legal and cultural similarities. Australia is a liberal democracy, as is the UK and most of Western Europe. Bills passed into law in such jurisdictions are likely to better reflect the needs and values of Australia than Bills from China or Vietnam, which is why Australia's parliament does not copy legislation from China or Vietnam. Since Nigeria is an electoral democracy with constitutionally guaranteed fundamental human rights, why is Singapore suitable as a source for legislative inspiration and guidance? Singapore is not an electoral democracy and Amnesty international's 2019 report identifies the country as a serial human rights violator.
In passing a bill that has significant implications on journalistic integrity and press freedom, why is Nigeria "taking inspiration" (or blatantly copying) from Singapore, which according to the 2020 World Press Freedom Index ranks at number 158 – below Nigeria at number 115? Why is Nigeria borrowing laws that have huge potential impact on democratic freedoms and human rights from a country that is far behind Nigeria on such issues? Why is the National Assembly not borrowing infectious diseases legislation from the U.S., Canada, Australia, Germany or the U.K., all of whom are electoral democracies that uphold the same values and rights that Nigeria claims to?
The second and equally important point that the National Assembly does not acknowledge is that model legislatures do not simply Xerox an existing document and then change "Singapore" to "Nigeria" as they have repeatedly tried to do over the past few months. Legislators are actually supposed to carry out readings and comb through these documents line by line to take what they find useful and change or discard anything else. During such readings, clauses that contravene the constitution and place the DG of a government agency above the constitution that gives the government its legitimacy would easily be spotted and shot down.
Instead, across both the House and the Senate over the past few weeks, these two bills which are really the same bill, have been sneaked through multiple readings without many senators and representatives even seeing it, in a process that makes nonsense of the very word "reading." It is this lack of reading that has ensured that despite containing a litany of constitutional violations like its twin in the House, this bill is set to pass through another reading when the Senate resumes sitting on Tuesday May 12, 2020.
I spoke to Solomon Igberaese, a legal practitioner who broke down the various legal problems in this bill. His summary was as follows:
"A cursory look at some of the provisions of the Bill, particularly juxtaposing it win fundamental right provisions of the Constitution reveal the following:
1. Section 13 of the bill is at variant with section 35 of the Constitution. The bill empowers the DG to detain/ isolate person only on suspicion infection contrary to the definitude of s.35(1) (e) of the constitution
2. Section 15 of the bill which empowers the Minister to declare any premises an isolation center irrespective of private ownership contrary to section 44 of the constitution and undermining the powers of the Governors under the provisions of the Land use Act.
3. Section 16 of the bill empowers the DG to violate the constitutional provision of section 40 relating to the right of persons to freely assemble. Moreso that the power of closure of any premises by the DG cannot be challenged at the court contrary to section 6 (6) (b) of the constitution relating to access to court.
4. Section 19 of the bill also runs at variance to the provision of section 40 of the constitution relation right to freely assemble. This violation can also not be challenged in court contrary to s.6(6)(b)
5. Section 53 (5) of the bill talks about requisition of vacant property without notice to the owner of the property also violate section 44 of the constitution and the provisions of the Land Use Act."
NewsWireNGR will continue to monitor the story and bring you updates as it develops.
---
To continue telling under-reported stories, we need your support for the work we do, donate to https://paystack.com/pay
Also, kindly donate to the work we do using this interim PAYPAL ID https://www.paypal.me/NewsWireNGR.