COVID-19: Lagos Breaks Record With 183 New Infections In One Day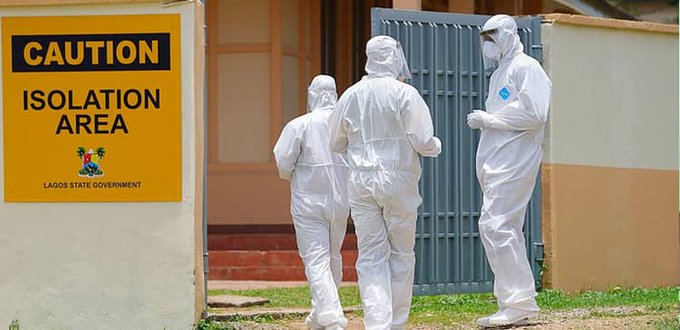 Estimated Reading Time: 1
Nigeria witnessed its highest number of infections in a day as The Nigeria Centre for Disease Control confirmed a total of 381 new cases for Thursday.
Lagos also broke it's own record as COVID-19 cases in Lagos surged by 183
It is the largest number of cases to be confirmed in a day since the first case of COVID-19 was reported in the country on February 27, 2020.
With 183 new cases, Lagos State's total confirmed infections now stand at 1,491 and it remains the epicentre of the pandemic in Nigeria, accounting for 42.3 per cent of the country's total cases.
The state has, however, received praise for its reaction to the pandemic from the Presidential Task Force on COVID-19 and many others.
It has also discharged 406 patients from its isolation and treatment centres.
Forty-eight of them were discharged earlier on Thursday.
Meanwhile, there have been concerns about the level of compliance with the guidelines released by the Federal Government for easing the lockdown in Lagos, Ogun and the Federal Capital Territory. There have also been concerns about the level of compliance with the interstate lockdown which is in effect.
---
To continue telling under-reported stories, we need your support for the work we do, donate to https://paystack.com/pay
Also, kindly donate to the work we do using this interim PAYPAL ID https://www.paypal.me/NewsWireNGR.