Breaking: Complete Lockdown Removal Imminent as NGF Offers First Glance at Proposed Terms for Restarting Economy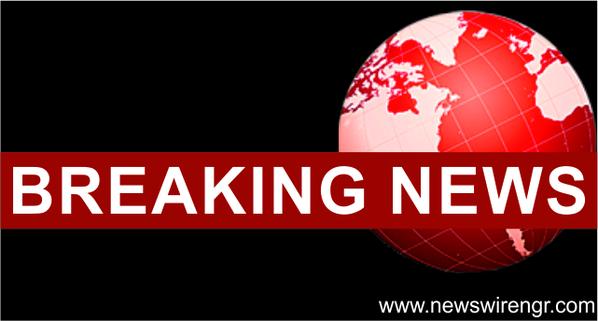 Estimated Reading Time: 3
After nearly 4 weeks of the ongoing full lockdown in Lagos, Ogun and the FCT, a leaked memo from the Nigerian Governors Forum (NGF) has offered the first insight into how and when the lockdown will be removed. It will be recalled that at the expiration of the initial 2-week lockdown order on Tuesday April 14, President Muhammadu Buhari announced a further 14-day extension due to expire on Tuesday April 28.
The document, whose authenticity was confirmed to NewsWireNGR by an aide to a serving southwestern governor, indicates among other things that subject to presidential approval, the next presidential address on COVID-19 due to take place on Tuesday April 28, will likely include a relaxation of internal lockdowns in all states of the federation, while maintaining a moratorium on all interstate travel and nighttime movement restrictions for the time being.
Lockdown Will Not be Lifted Fully Just Yet
The document, which contains recommendations from the NGF agreed during a teleconference with Vice-President Yemi Osinbajo on Wednesday April 22 proposes the partial removal of internal movement restrictions across Nigerian states. Daytime internal movement will be allowed, permitting most businesses to resume operations. Overnight curfews will be introduced instead, in a strategy similar to that employed by Kenyan authorities. All interstate travel will remain banned except that of essential goods such as fuel, food and beverages, agricultural products, and medical and pharmaceutical supplies.
Crucially, the caveat permitting interstate movement of agricultural products will permit Nigerian farmers to gain access to farm inputs which is a key consideration for food security. Previously, there were concerns that lack of access to fertilizer and other inputs would jeopardise their ability to catch the rain-fed planting season, which would have severe implications for food prices and availability across Africa's largest economy.
The proposed guidelines also prohibit large gatherings and assemblies for the time being, which would appear to preclude religious ceremonies, weddings, concerts and protests. As yet, no exact time has been prescribed for the proposed overnight curfew, but a similar curfew introduced last month in Kenya by President Uhuru Kenyatta mandates zero movement between 19:00 hrs and 05:00 hrs. All interstate flights will also remain grounded for the time being.
Perhaps most crucially, the new guidelines mandate wearing of face masks or face coverings in public, which signifies that the government's thinking in combating COVID-19 has switched from the general-isolation-and-restriction model favoured by the likes of China and Italy to a personal-protection-and-precaution model not dissimilar to those currently deployed in South Korea, Japan and Ghana.
Analysis of Impending Lockdown Relaxation
The news is likely to come as a boost for small and large organisations involved in trade, finance, transportation, logistics, and other activities that take place largely during daytime. Other sectors such as hospitality and nightlife which make the bulk of their revenues after dark are unlikely to see much of an uptick in business volumes.
The airline industry in particular will be hard hit as the ban on interstate flights will continue to cripple cashflow. It recently emerged that Air Peace and Arik have been forced to slash their payrolls and furlough staff until further notice. It remains unclear what the long term prognosis for the aviation industry is.
Giving his analysis of how the lockdown relaxation will impact Nigeria, BusinessDay Chief Economist Nonso Obikili told NewsWireNGR that the partial movement restrictions and mandatory face masks will be a fact of life in Nigeria until the virus outbreak subsides, albeit with the problem of implementation and enforcement. Speaking about the expected impact on business activities, particularly small businesses, he said:
"The authorities are trying to find a balance between instituting measures that slow the spread of the virus but still allow economic activities to continue. Overall it seems like a fair balance and should allow many businesses to resume their activities. No one is sure of the trajectory of the virus so any projections now will be premature. But the economy wasn't great before covid so we can expect a long and tough recovery period."