At Nigerian Senate Public hearing, Activist oppose the protection from internet falsehood and Manipulation bill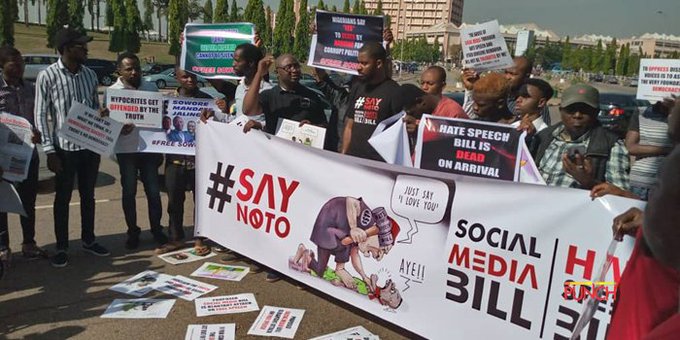 The bill seeking to regulate the social media has been widely opposed at the senate public hearing on its consideration.
At the hearing which was held in Abuja on Monday, more speakers opposed the protection from internet falsehood and manipulation bill, asking the lawmakers to drop it.
And one of the speakers is Activist, Omoyele Sowore who said "Nigerian Government Is the Biggest Purveyor of False News. It is categorically false for the government to tell us that the economy is working when the economy is not working" –
Among those who threw their weight behind the proposed legislation are the Nigerian army and the Nigerian Supreme Council for Islamic Affairs.
Earlier, activists had besieged the premisses of the National Assembly much before the hearing.