1 Million In Danger of Extreme Malnutrition As Presidential Committee To Rebuild North-east Unable To Account For N2.5 billion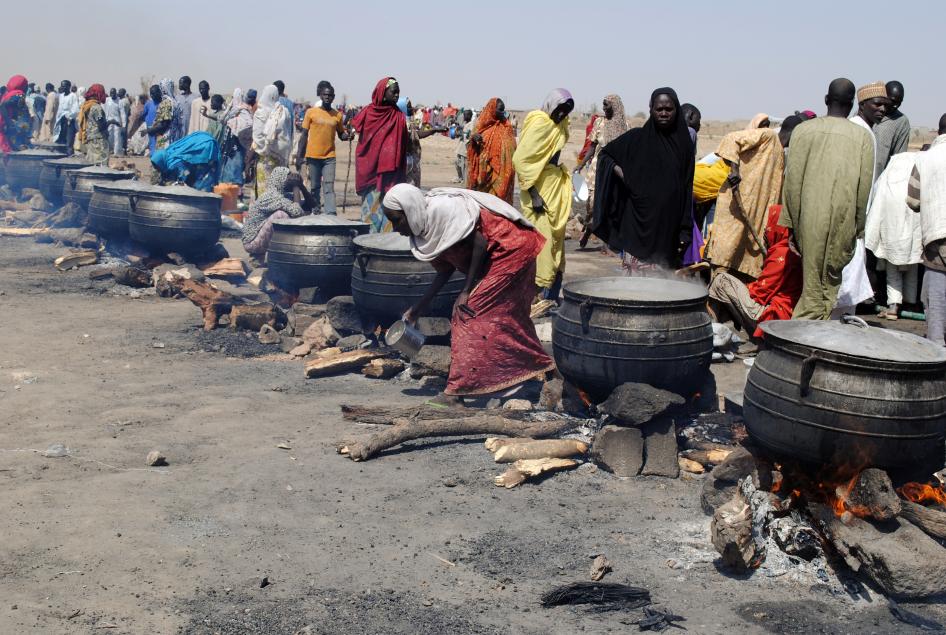 The Presidential Initiative for the North East, PINE, stinks of corruption and poor accountability standards thus hindering efforts at addressing the humanitarian crisis and rebuilding infrastructure in the region, lawmakers have said.
The Senate ad-hoc committee on the north-east humanitarian crisis uncovered what appeared to be cases of corruption, including phantom projects and inflated contracts at the PINE during a hearing on Tuesday, PREMIUMTIMES reports.
At the hearing, PINE could not properly account for about N2.5 billion, part of funds released for it for capital intervention.
In one case, PINE'S boss, Umar Gulani, claimed that the agency spent N203 million to clear taipa grass in Yobe State; but this was rebutted by the State's Commissioner for Information, Mohammed Lamin.
Mr. Lamin said "no taipa grass was cleared in the state by any federal government agency in Yobe State."
Mr. Gulani also claimed PINE expended N253 million on the clearing of invasive plants species around river banks in the state; and another N422.5 million to provide temporary shelter (tents) to displaced families in the state.
These were also disputed by the Yobe State representatives led by Mr. Lamin.
Also, PINE's claim of spending several millions of naira to renovate 18 schools completely destroyed by Boko Haram insurgents in Yobe State alone was also rejected by the commissioner.
Only three schools have been renovated by agencies outside the state, the Commissioner said.
With the way PINE's claims were shattered, the Senate Committee chaired by Shehu Sani (APC-Kaduna State) demanded evidence, including photographs and documents of contracts claimed to have been executed by the agency.
"The affected states said they were not aware of all the contracts executed by PINE; you people just decided to make money and that is why you decided to donate N50 million for a conference organised by an NGO," said a member of the committee, Theordore Orji (PDP-Abia).
As included in its statement of accounts, while PINE donated N50 million to an unnamed NGO, it spent N2 million to feed internally displaced persons who should form the central focus of any effort at addressing the north-east crisis.
The Senate had constituted the ad-hoc committee in October following a motion by Baba Garbai (APC-Borno) drawing attention to the crisis in the north-east and how funds meant for Boko Haram victims were allegedly being mismanaged.
PINE was established by President Muhammadu Buhari to fasten the pace of north-east recovery following the Boko Haram insurgency.
Also speaking on Tuesday, Ben Bruce (PDP-Bayelsa) said when the committee visited some IDP camps, many women cried out for provision of sanitary pads which he said could have been well taken care of if the N2.5 billion given to PINE out of the budgeted N5 billion was well utilised.
The situation of displaced persons in the north-east recently led to the United Nations raising alarm.
According to UNICEF, 4.5 million people are in dire need of assistance out of which 1 million are in danger of extreme malnutrition in the region.
UNICEF said over two million people were still trapped in areas controlled by Boko Haram and could not be reached for assistance due to security reasons.
However, the federal government over the weekend said the figures provided by UNICEF and other agencies were grossly exaggerated.