Boko Haram Forces 1 Million Children In Northern Nigeria Out Of School Says UNICEF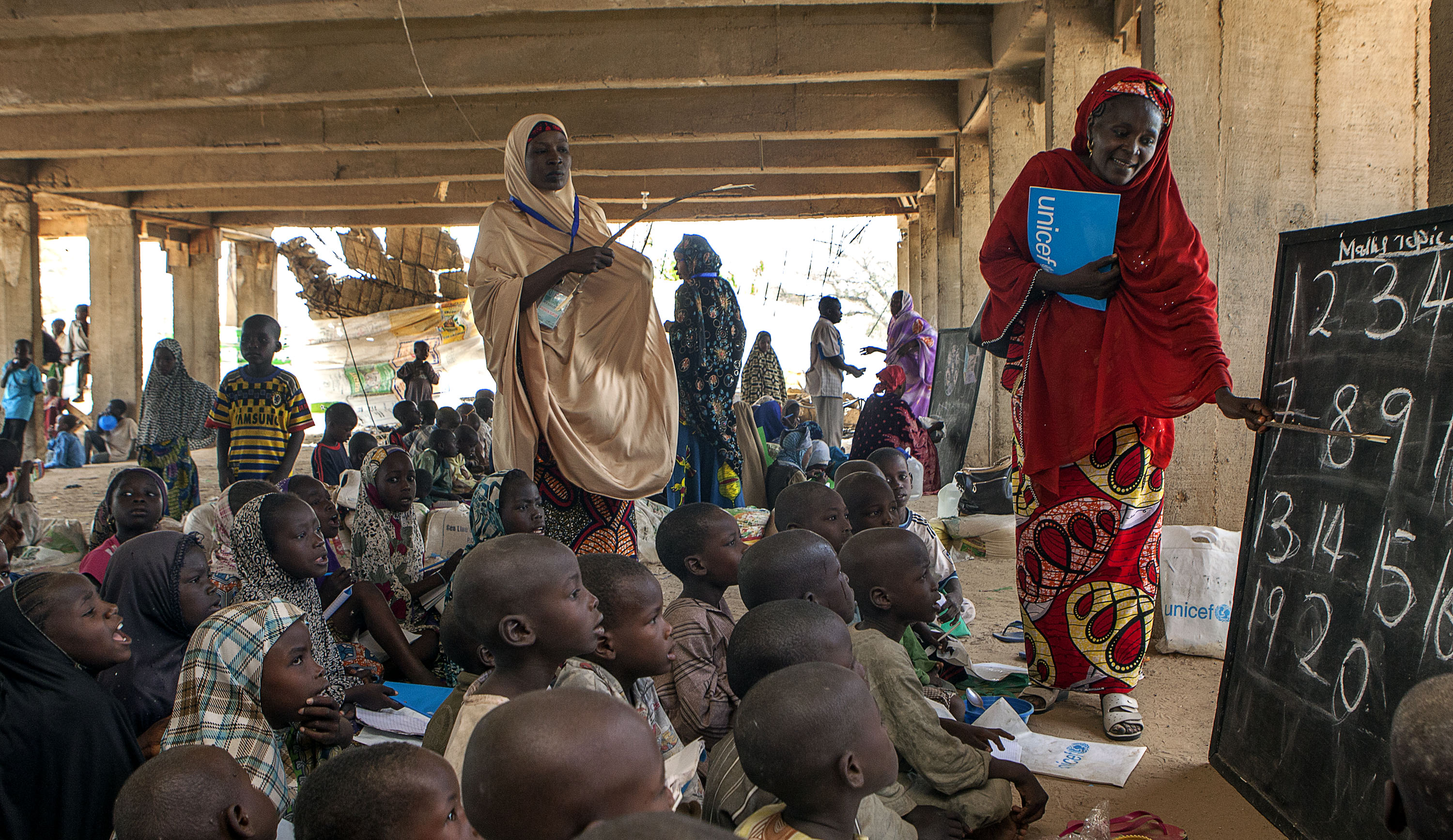 The United Nations Children's Fund, UNICEF, says violence and attacks against civilian populations in the north east and in countries along the northeastern border have forced more than 1 million children out of school.
It says the number of children missing out on their education due to the conflict adds to the estimated 11 million children of primary school age who were already out of school in Nigeria, Cameroon, Chad and Niger before the onset of the crisis.
"It's a staggering number," says Manuel Fontaine, UNICEF's West and Central Africa Regional Director.
"The conflict has been a huge blow for education in the region, and violence has kept many children out of the classroom for more than a year, putting them at risk of dropping out of school altogether."
More than 2,000 schools remain closed in conflict areas, and some have been closed for more than a year, in Nigeria, Cameroon, Chad and Niger.
Many have been attacked, looted or set on fire, and only one out of 135 schools closed last year in the far north of Cameroon has reopened.
More than 170,000 children have gone back to school in safer areas of Borno, Adamawa and Yobe where schools have reopened, but many classrooms are "severely overcrowded as some school buildings are still being used to house the large numbers of displaced persons seeking shelter from the conflict, according to UNICEF.
Classes are given on double shifts, manned by displaced teachers who have fled fighting, to help more children attend school.
But fear of attacks discourages parents from sending their children back to school and teachers from resuming classes.
An estimated 600 teachers have been killed since the start of Boko Haram insurgency.
"The challenge we face is to keep children safe without interrupting their schooling," said Fontaine.
"Schools have been targets of attack, so children are scared to go back to the classroom; yet the longer they stay out of school, the greater the risks of being abused, abducted and recruited by armed groups."