'No Internal Democracy In APC' Lagos Lawmaker, Kako Are Speaks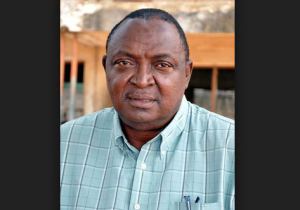 Estimated Reading Time: <1
While many are moving towards it, Hon. Dauda Kako Are, defected from the All Progressive Congress (APC) to Accord Party and clinched the Mushin Federal Constituency 1 sit, despite stiff opposition. In this interview, the Deputy Chairman, House Committee on Information, spoke why he left APC when others are rushing in, party politics and other sundry issues. Enjoy excerpts of the interview by DailyTimes.
You were a strong member of the progressives, why did you leave?
I want to also believe that Accord Party is also progressive. The issue of leaving the APC is all about internal democracy because those that must be in the party offices must be elected and not selected. What they have now are selections and the same selected executives cannot vote for somebody that is going to work for the elective party. So those are the areas where we have our conflicts, that is even progressive because anything that is progressive should be primary related. If anybody is going to represent you, you should have a voice, vote in who the person is and this is currently lacking in the APC and this is the main reason why we left.
Is it possible that you might go back to APC?
I don't want us to look at the fact that without APC we cannot win. I strongly believe that power belongs to God and the people of Odi-Olowu decided who to give their mandate to. In the House of Representatives election, they voted massively for me, when it came to the house of assemblies even though we had some issues, they voted for APC candidate. As to whether to go back or not, today, we are still Accord members and we still hope to maintain the party; although political issues in the future might determine whether to stay or not.