Breaking: INEC Declares Taraba Guber Polls Inconclusive, As 'Mama Taraba' Gets A Second Chance At History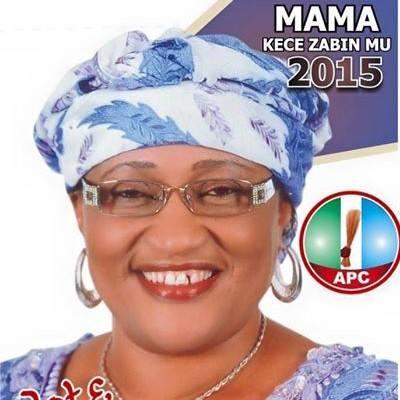 Estimated Reading Time: <1
The Independent National Electoral Commission (INEC)has declared Saturday's governorship election in Taraba state inconclusive. This would come as a relief to APC's gubernatorial candidate, Mrs. Al-hassan Jummai, who has earned the goodwill of most Nigerians as she bids to be the first elected female Governor in Nigeria.
Returning Officer for the election, Professor Muhammad Kariey, said there has to be a supplementary election because the total number of votes rejected and cancelled were more than the total votes with which the candidate of the Peoples Democratic Party, Darius Ishaku, led the runner-up, the All Progressives Congress' Aisha Al-Hasan.
Prof. Kariey stated that the difference between the PDP and the APC is 63,817, while the rejected votes from some troubled areas are over 100, 000 votes.
He said a supplementary election must be held within 30 days.
PDP had scored a total of 317,198 votes to APC's 262,386.
Reports say the elections in Donga, Wukari and Zing local governments were cancelled following alleged irregularities.
The Taraba governorship election is one of the most keenly contested, and perhaps the most watched by Nigerians, as one of the leading candidates is a woman.
Nigerians had expected that the election would yield the first female governor in Nigeria's history.
But as results of the election from the local government areas trickled into the office of the Independent National Electoral Commission in Jalingo, the Taraba State capital, Ms. Al-Hasan, fondly known as Mama Taraba by supporters, at some points overtook her main challenger, Mr. Ishaku.
This triggered nationwide celebration by people who thought Ms. Al-Hasan was on her way to becoming the first female governor.
However, after all votes in the election were collated, Ms. Al-Hasan trailed the PDP candidate by over 60,000 votes, but the electoral body declared the election inconclusive, thus giving her, a second chance with the Taraba electorates.
The Taraba governorship election is the second to be declared inconclusive.
On Sunday, INEC declared a similar election in Imo inconclusive, saying the number of cancelled votes (144,715) in relation to the margin of win (79,529) by the candidate of the All Progressives Congress, Rochas Okorocha, called for a supplementary election.
Mr. Okorocha was initially thought to have won the election after he garnered 385,671 votes compared to the 306,142 votes scored by the candidate of the Peoples Democratic Party, Emeka Ihedioha.
The APC candidate is ahead of Mr. Ihedioha by 79,529 votes, which is by far lower than the 144,715 votes cancelled by INEC as a result of irregularities in some wards.