UPDATE: 147 Killed In #GarissaAttack In Kenya; Siege Over As Four Terrorists Are Killed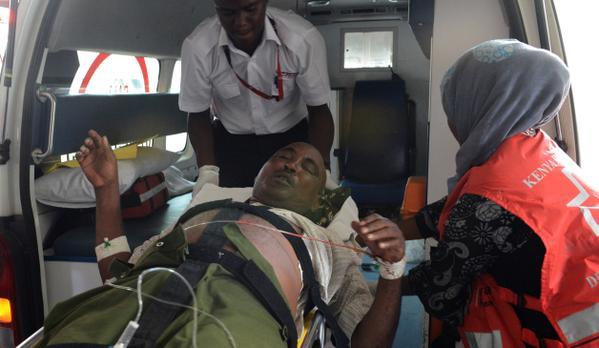 By Chris Nomjov
It's been a dark day for the people of Kenya as the death toll in the Thursday morning attack on Garissa University, in northeastern Kenya, by Somali insurgents, al-Shabaab has risen to 147 and the siege has ended, the country's disaster response agency said.
"UPDATE: 147 fatalities confirmed in the Garissa Attack," The Kenya National Disaster Operation Centre said on its official Twitter feed, adding that the operation had ended.
They added that the operation to secure the the Garissa University College campus was now over, with all four attackers killed.
The evacuation of surviving students is now under way. Meanwhile, an overnight curfew is being implemented in parts of the country.
Four counties near the Kenya-Somalia border, Garissa, Wajir, Mandera and Tana River, would have dusk-to-dawn curfews imposed, disaster management officials said.