Surprise and shock rented the political atmosphere of Nigerian politics on January 25, 2023, following the announcement of the death of Abia State Peoples Democratic Party 2023 governorship candidate, Professor Uche Ikonne.
The name, Uche Ikonne, might not resonate with many Nigerians as he is more popular in the academic world than in politics.
Biography
Popularly known as Prof Uche Ikonne, his full name is Professor Eleazar Uchenna Ikonne. He was a Nigerian professor of optometry and the 2023 gubernatorial candidate of the PDP in Abia state.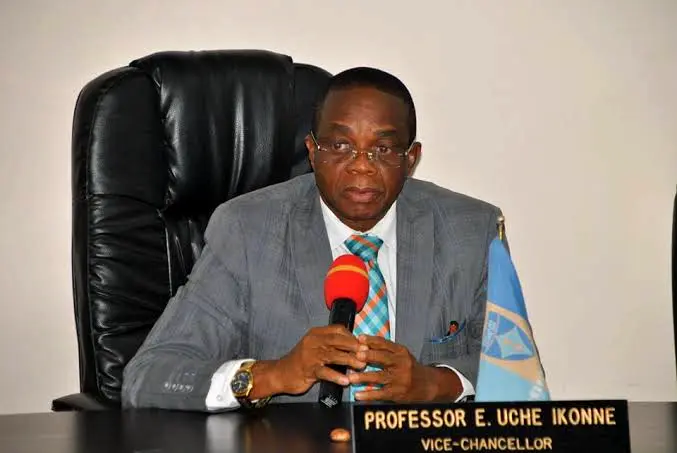 Where is Ikonne from?
He hails from Agburuike-Nsulu in Isiala Ngwa North Local Government Area, Abia State.
How old is Uche Ikonne?
Uche Ikonne was born on 15th August 1956. At the time of his death, he was 66 years old and would have been 67 years old later in the year, on August 15, 2023.
Is Uche Ikonne still alive?
Prof Uche Ikonne is dead. His death was confirmed by his son and published across most major media including NewsWireNGR.
in a statement by his son, Dr Uche Ikonne, on Wednesday, reads; "I regret to announce the death of my dear father, Prof Eleazar Uchenna Ikonne, who died at the National Hospital Abuja today January 25, 2023 by 4 am after a brief illness.
"He was recovering after taking proper treatment in the United Kingdom but relapsed a few days ago leading to multiple cardiac arrests from which he didn't recover from.
"Further details and arrangements would be made known to the public after deliberations and meetings are made within the family".
Family
Uche Ikonne, during his lifetime, was married to Barrister Lady Uzoamaka G. Uche Ikonne, Permanent Secretary/Solicitor-General, Abia State.
The marriage produced two sons.
Education
He attended the prestigious and famous Ngwa High School, Aba which later metamorphosed as the Faculty of Law and Aba Campus of the then Imo(now Abia) State University.
Uche Ikonne also had an academic stint at St. Augustine's Grammar School, Nkwere, where he obtained his Higher School Certificate before proceeding to the Philippines where he studied Optometry.
At the Manila Central University, the Philippines, young Eleazar Uchenna Ikonne displayed awesome and enviable brilliance as a student of Optometry, where he not only earned a degree of Doctor of Optometry but in addition, graduated in a Specialist Master's Degree programme in Hospital Optometric Practices and Administration.
Career before politics
On his return to Nigeria, Eleazar Uchenna Ikonne joined the former Imo (now Abia) State University, Etiti Campus, as a pioneer Academic Staff of the School of Optometry in 1986.
He obtained a Doctor of Philospophy Degree in Enviromental Health Science from Abia State University.
became a Professor in 2006.
Uche Ikonne served as the Rector, Abia State Polytechnic, Aba – (on Rescue Mission) 2014–2015.
In December 2015, he became the 7th Substantive Vice-Chancellor of the Abia State University.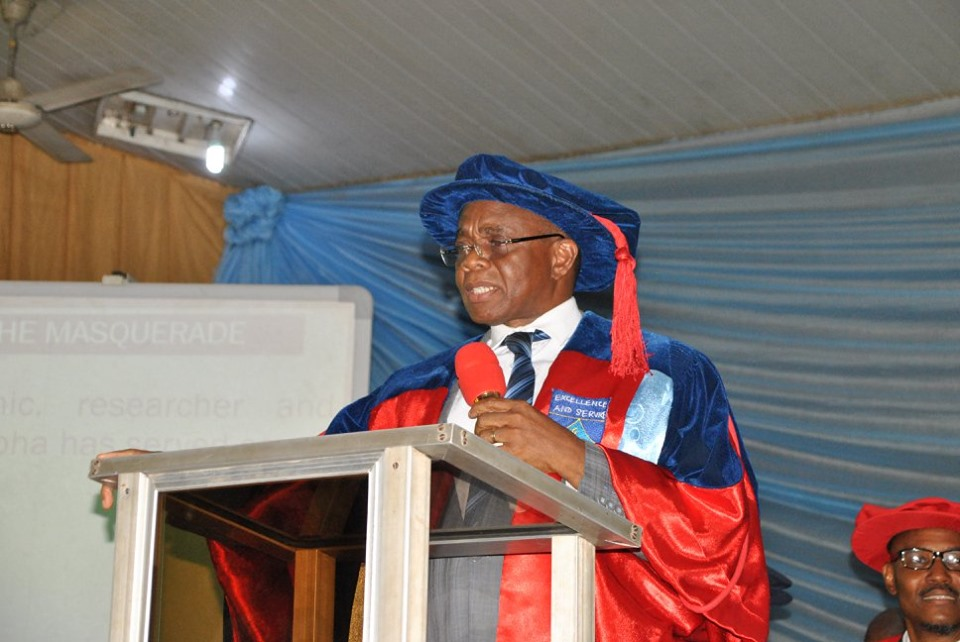 Other positions held by Uche Ikonne before he became the VC of Abia State University include;
Deputy Vice-Chancellor (Academic), ABSU- 2010-2014
Deputy Provost, College of Medicine and Health Sciences
Dean, Faculty of Health Sciences
Director, Institute of Distance Education (IDEA)
Head, Department of Optometry, ABSU.
Political career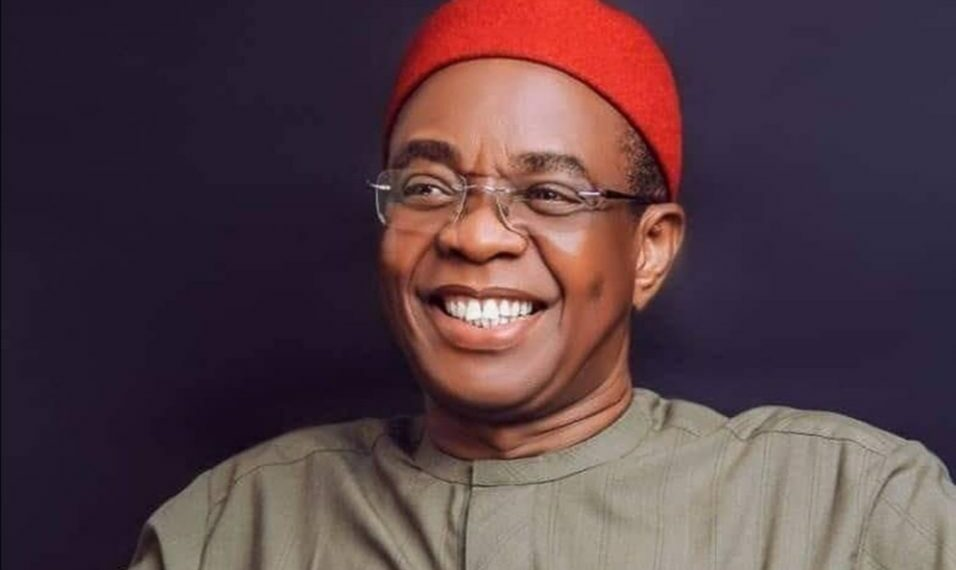 Professor Uche Ikenna emerged as the flag bearer of the PDP in Abia state in May 2022.
He polled 468 votes to defeat five other contestants in the exercise that took place under heavy security.
Mr Lucky Igbokwe came a distant second with 45 votes, while the only female contestant,Ngozi Merenge, scored five votes.
Other contestants, including Deputy Governor Ude Oko-Chukwu, Enyinnaya Abaribe, Emma Nwaka, had earlier announced their withdrawal from the race.
They were, however, credited with six, five and four votes, respectively.
Also, Greg Ibe, who formally defected to the All Progressives Grand Alliance on April 17, was also credited with two votes.
Other aspirants that withdrew from the race were Ncheta Omerekpe, Enyinnaya Nwafor and Chima Anyaso.
However, they were credited with three, four and five votes, respectively.
Prof Uche Ikonne running mate
He nominated the member representing Umunneochi state constituency in the Abia State House of Assembly, Hon. Okey Igwe, as his running mate.
Achievements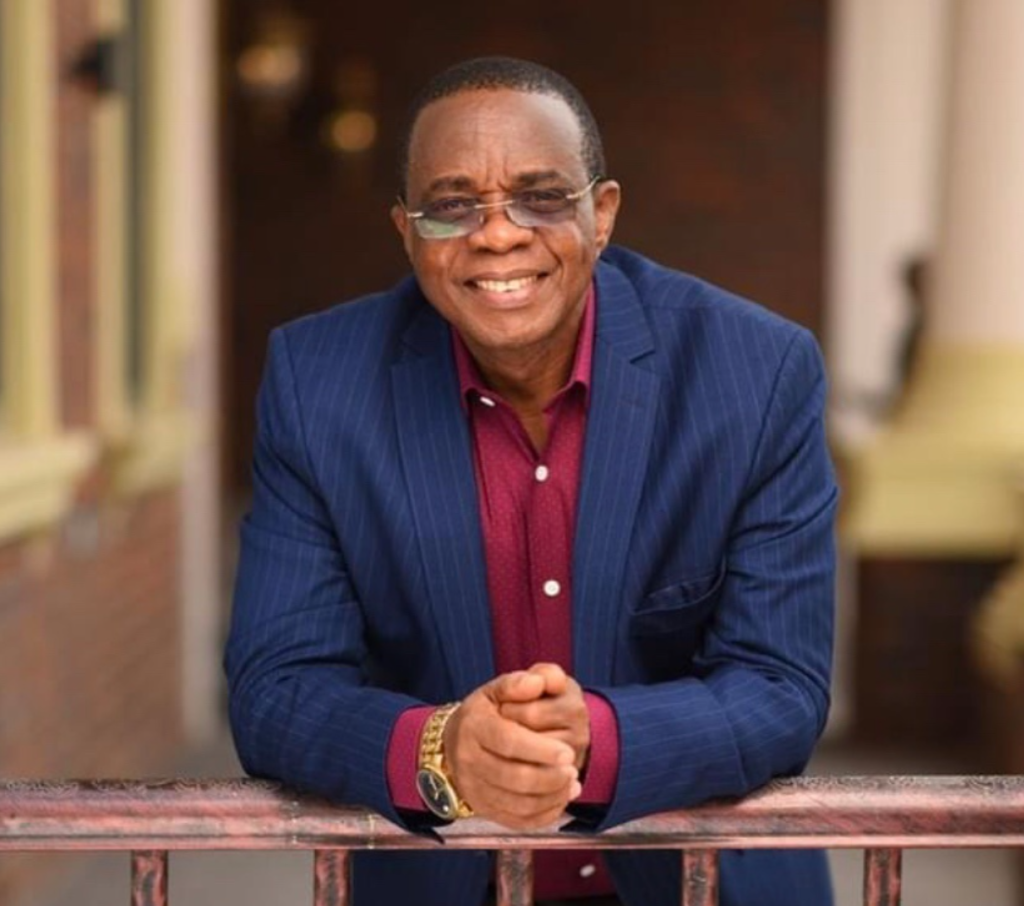 Professor Ikonne took Abia State University from 93rd position, on assumption of Office in 2015, to 27th and 2nd Best State University in Nigeria in the 2020 Nigerian University Ranking.
Awards and recognitions
He has numerous Awards of Excellence and recognitions, including:
Ikemba 1 of Agburuezeukwu
Ugo Mmuta of Abia State
2019 Most Outstanding Vice-Chancellor in Nigeria
Best Performing Vice-Chancellor (South-East) on Staff Welfare and Development
Icon of Nigerian Students
Senior Course Rep. Of ABSU Students etc.
Controversy
Health status cover-up
The whereabouts of Ikonne, a former vice chancellor of Abia State University, Uturu, prior to the announcement of his death was topical as he has been absent since the commencement of the campaigns ahead of the governorship election.
An activist, Cmr Duke Enyinnaya Ako-Atulomah had told LEADERSHIP that the health condition of the governorship candidate is worse than it's been portrayed.
Speaking during a live programme on Flo FM, Umuahia, Governor Okezie Ikpeazu said Ikonne was also present in his house when a gala night was organised in honour of the G-5 Governors "till 2am when he managed to give a speech and then he took ill".
"It is unfortunate that he is lately indisposed but I want to report some progress and the progress is that Prof. Ikonne is recovering gradually and progressively."
According to him, "Ikonne has left the hospital and is going through convalescence. I am sure that he will be strong enough in the future to join us."
Alleged mismanagement of TETFUND grant
Prof Ikonne was accused of mismanaging N5 billion development grant from TETFUND to the Abia University for various development projects during his tenure as VC. He has however denied the allegation.
Ikpeazu's endorsement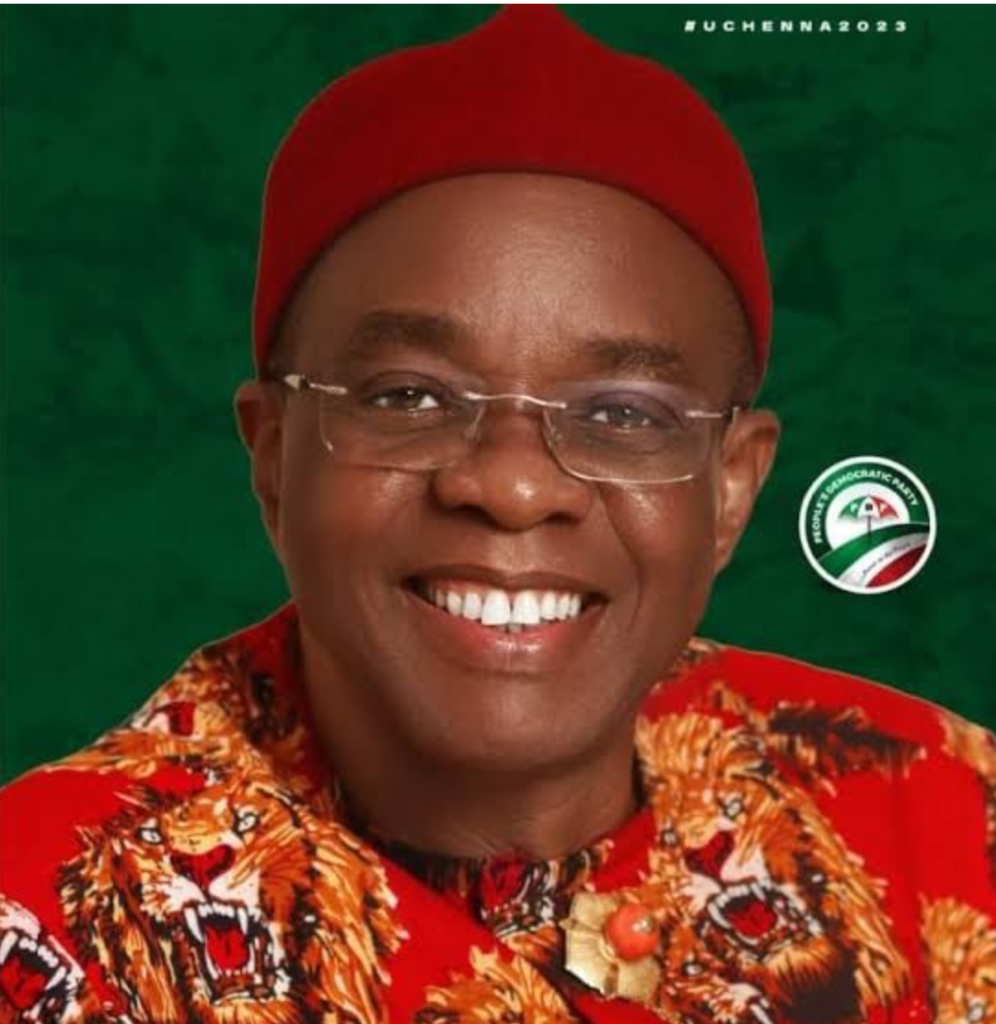 The incumbent Governor of Abia state, Dr. Okezie Ikpeazu, anointed Prof Uche Ikonne has his successor and ensured his emergence as the standard bearer of the PDP.
But Ikonne told his supporters at Umuahia, the capital city, which also doubles as the headquarters of Umuahia North council, that the governor did not pick him to become a stooge.
He said: "What is true is that the governor believes in my ability to advance governance in the state. I am a proud man who has the capacity to govern Abia State well if given the chance."
---
Disclaimer
The information in this article was curated from online sources. NewsWireNGR or its editorial team cannot independently verify all details.
Follow us on Instagram and Facebook for Live and Entertaining Updates.
Always visit NewsWireNGR for the latest Naija news and updated Naija breaking news.
NewsWireNGRLatest News in Nigeria
Send Us A Press Statement/News Tips on 9ja Happenings: [email protected].
Advertise With Us: [email protected]
LISTEN to NewsWireNGR PODCASTS