Ebonyi Governor says DSS should invite people for their social media comments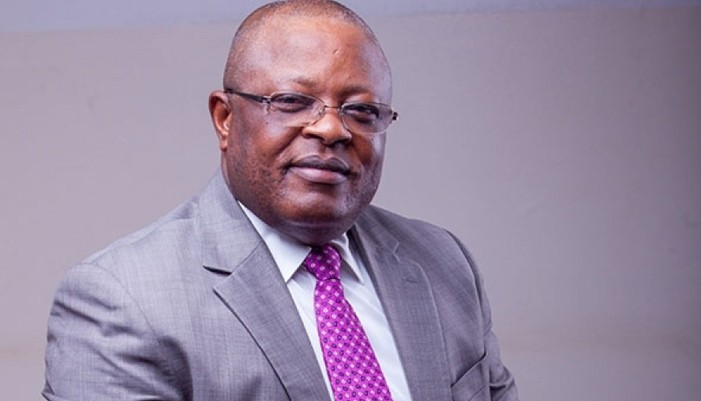 Governor Dave Umahi of Ebonyi State has said the Department of State Service and security operatives should invite any individual who make inciting statement against the president or the country.
Mr Umahi stated this on Thursday when he appeared on Channels Television's programme, Sunrise Daily monitored by NewsWireNGR.
Ebonyi, the southeastern state governed by Umahi has experience its share of violence and unrest that has affected different regions in the country.
At least 25 people were killed and over 125 houses burned down in armed communal fighting in the state in February.
Speaking on what he thought was the foundation of the rising insecurity, Umahi said insecurity is connected with a rising fall of patriotism in the country.
He said this lack of patriotism has made people and politicians freely say bad things against the country and its leaders. Hence, he advised that people should be made to defend their social media utterances.
"I think the level of crimes in the country is as a result of the unpatriotic act of a lot of us. We leaders come out in front of television and we speak against other regions and castigate the leader of the country amid other stuff'," he said.
"There is no patriotism at all and the way to solve this is that, if you are making unsubstantiated statement in the social media, you should be invited by the police and DSS to explain."
Umahi continued that these unguided utterances can make war break out in the country.
"And this is no politics because the country cannot fold our hands and let people to plunge the country into another war.
"If you are making a statement on social media to call it freedom of speech, you must come to substantiate it."
He also pinpointed the social media campaigns as the cause of the unending chaos in the state. He said people say wrong things about the state on social media and people who are in the dark with the happenings of the state consume the misinformation and act with it.
"The communal clashes in my state should have stopped but for the politicians who are making unguarded accusations and statements in social media. And then, people outside the state who are in darkness about the event will just cash in on that and the motion will rise and the problem will continue.
"People talk in such a manner that is dividing this country. It should not be so. Never in the history of this country have we been so divided because of politics because people want power by all means. So preventing crime is the duty of everybody."