Nigeria's Missing Millions: How N-Power stipends vanished into thin air under Nigeria's anti-corruption Czar; Muhammadu Buhari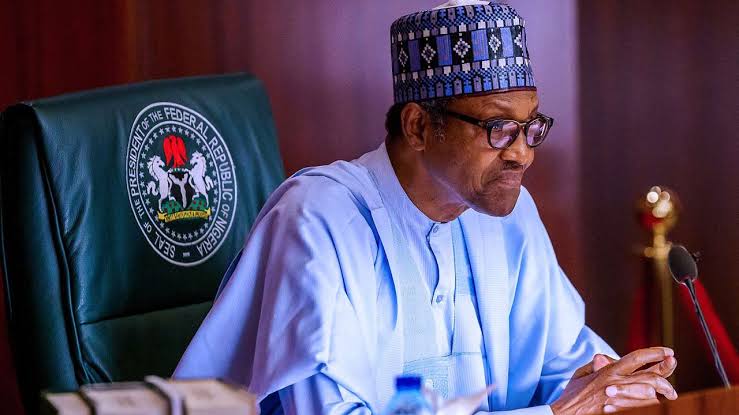 Estimated Reading Time: 12
"Kindly exercise patience as the funds would reflect in your account within 24 hours. The delay is as a result of the downtime we had earlier,"
This was Commercial banking company, Wema Bank's final response to multiple online inquiries to transactions made on August 19, 2020.
Chief among customers of Wema Bank who expressed worry at the time were beneficiaries (also called volunteers) of the Federal Government's famed N-Power scheme.
They had waited two months to receive their stipends for the month of June (30 thousand Naira, which is approximately 77 US Dollars), only to be informed by their bank around 7:35 PM on Wednesday, August 19, 2020, that "there has been a hitch with our banking service today".
Now, over 3, 360 hours have passed, as might be expected, normalcy has been restored by Wema as promised. But abnormally, dozens of bonafide N-Power beneficiaries who use Wema Bank have yet to be paid, and the government is turning a blind eye to the episode.
NewsWireNGR gathered that other bank users – except Wema Bank customers – received a credit alert in August 2020 when N-Power June stipends payment commenced by the FG.
How much was spent by Nigerian government as remuneration on N-Power graduate beneficiaries?
During the period N-Power Batches A and B beneficiaries were enrolled, every month, the FG spends about N15 billion as stipends on nearly 500,000 volunteers.
The Muhammadu Buhari administration prides the N-Power scheme – which started in 2016 – as one of its major achievements. It says it is one of the largest post-tertiary job schemes in Africa.
The National Social Investment Programmes NSIP (an initiative the N-Power scheme is one of its elements), which was formerly under the office of the vice-president, Prof. Yemi Osinbajo and managed by Hajia Maryam Uwais, special adviser to the president on social intervention, was moved to the ministry of humanitarian affairs, disaster management, and social development on October 1, 2019.
The N-Power scheme had sub-components as N-Teach, N-Agro, N-Health and N-Health.
About 26,000 non-graduates in the N-Build, which consist of automobile, hospitality and technology categories have been trained in 36 states and the Federal Capital Territory (FCT).
While Batch A graduate beneficiaries were exited in June 2020, their Batch B counterparts, who came on onboard in 2018, were withdrawn from the programme in July 2020.
'Govt never credited Wema bank users'
One of the recently exited beneficiaries who spoke to this reporter said the Federal Government did not credit the various Wema Bank accounts of the beneficiaries.
She also stated that neither the Ministry of Humanitarian Affairs, Disaster Management and Social Development of Nigeria which is saddled with N-Power duties, nor Wema Bank officially reacted to the snag.
"I smell corruption somewhere. N-Power said it is from the bank. The bank said it is from N-Power. Like 'we were never credited', that is what they [Wema] told us," the Lagos-based Batch A volunteer who does not want to be named said.
"And till now, we've not been paid."
Asked if it was the first time Wema Bank users will be solitarily affected in her four-year enlistment as an N-Power beneficiary, she said, "there was a month they delayed for like a week before we got the alert. The same Wema Bank. But that was the first time such is happening for Wema Bank.
"When this current issue cropped up, we thought we were going to get in the next two days. Now, it is over six months, it is still the same. We were never paid."
She added of the government: "They only told us to come and do verification in October [2020]. We went to do it in Alausa [Ikeja].
"We were many because some people had other issues too.
"We spent like the whole day there. We went a day to submit our statement of account. And then, we came again for physical verification.
"The State Focal Person was there, and some government officials came from Abuja.
"We sent mail back and forth [to Wema Bank], and they told us they've not been paid. That when they pay them, they'll credit us."
"I don't think it is only Lagos state. It is not only Lagos State.
"Some received their July own, but they didn't pay June."
Humanitarian Affairs Ministry never addressed unpaid stipends problem of Wema Bank users
The closest reaction the Federal Ministry of Humanitarian Affairs, Disaster Management and Social Development made as regards Wema Bank N-Power beneficiaries' cries was a October 2020 Statement by Nneka Ikem Anibeze, the Special Assistant on Media and Publicity to Minister Sadiya Farouq, where she blamed non-payment of stipends on "discrepancies in records of the beneficiaries".
A Wema Bank staff who spoke to this Reporter said that it is "highly impossible" for every single one of the bank's customers who are N-Power beneficiaries to have 'discrepancies in their records'.
There are about 14, 000 beneficiaries alleging non-payment for upward of four months. The Humanitarian Affairs Ministry's release in October 2020 was targeted at these people – generally.
At the time, Farouq had directed that opportunity be given to the affected beneficiaries to verify and re-validate their eligibility so that qualified beneficiaries can be paid for their participation in the N-Power Programme.
Another Lagos-based N-Power beneficiary, who simply identified himself as Bright, elucidated events when beneficiaries with stipends complaints reported to their various State Focal Persons for re-validation.
According to him, "the problem is definitely from the Federal Government".
"I think the problem is not from the bank," the Nigerian youth said.
"Because we spoke with the bank and they said they have not been sent fund to disburse to us."
He continued: "They [Nigerian authorities] called us for verification at Alausa.
"There are some they are owing more than five months, some six months. It depends.
"They called us to come to Alausa, October last year for verification, and the place was crowded, many people, that they were owing six months, seven months, one year. So it depends.
"We that they were owing June stipends also showed up for the verification too.
"They sent someone from Abuja to come and do the verification with us.
"They ask us to come with bank statement, to prove that we are being owed.
"When we got there and they saw that we were too much, they asked us to write a letter.
"At Alausa that day, we were plenty.
"They asked us to write our Batch, N-Power Volunteers Network (NPVN) ID, and stuff like that. Then how much we are being owed.
"Up till this period in January 2021, we have not seen anything.
"At the initial stage, my colleagues that reached out to the bank were actually told the Federal Government has not given them funds to disburse to us.
"At some point, all of us were sending mails to N-Power, that 'how far with payment?' they said it is ongoing.
"It took them a while before they replied my own mail. They said they are on it, this and that. That was what they were just telling us. Nothing else.
"This problem is definitely from the Federal Government.
"If Wema Bank had a glitch that day, why haven't we been credited our account till date?"
'We don't know what led to our awkward situation'
For Batch A Osun State beneficiary, Praise Olubunmi, she is in the dark about the occurrence.
"The last stipend [for Batch A] was paid in June. But not to all beneficiaries.
"Those using Wema were not paid. What led to that, we don't know.
"Just before the #EndSARS brouhaha, we were told to come for verification, we did. But the government has not fulfilled its own part."
Asked if she previously experienced a similar challenge, she explained: "In 2018, they did not pay me for like three months.
"When we lodged the complaint, they paid some fully. But I only got one month.
"I continued sending emails, they said they will pay, till this madam [Sadiya Farouq] took over. That instance was not a case of Wema Bank users alone though.
"But the last stipend that only Wema Bank users were affected, we can't really pinpoint the source of the problem."
Alaba Seun, a Batch A N-Teach beneficiary echoed his colleague's thoughts.
"Actually, when I chatted the Wema Bank customer care, they were telling me that they did not disburse the money to Wema Bank to pay us," Seun said.
"We reached out to N-Power too via their support mail. They were telling us 'they will contact us, they will contact us'. Till now, not a single one of us throughout the nation, using Wema has been paid for June."
Another affected ex-beneficiary, Yetunde Ajayi, from Ekiti State, alleged fraud.
She condemned President Buhari for not properly overseeing the affairs of the nation.
"Many actions of Minister Farouq as it concerns N-Power should have got her removed by Buhari," she lamented.
"It looks like the President is ignorant of many goings-ons in his administration.
"We thought Buhari said he is anti-corruption warlord, but how can millions of naira meant for the ordinary Nigerians' welfare end up in private pockets and Baba Buhari is not even scolding Farouq?
"I went to the nearest Wema Bank branch to complain. What they told me was that the money never got to them.
"I believe somebody, or some few persons must have fraudulently diverted this money."
N-Power payment platform
The Government Integrated Financial Management Information System (GIFMIS), an IT-based system, is the platform used to credit the various bank accounts of N-Power beneficiaries.
In a Press Statement in July 2020, the Ministry of Humanitarian Affairs stated that it had always processed, approved and remit necessary information for payments to the Office of the Accountant–General of the Federation (OAGF) whose responsibility is to credit the various accounts of the beneficiaries using the GIFMIS platform, as directed by Federal Government.
What is the OAGF doing to remedy the situation of Wema Bank users in respect of the June 2020 stipends of N-Power beneficiaries?
NewsWireNGR tried seeking an explanation from Dr. Nsikak Ben, the Director of the Integrated Payroll and Personnel Information System (IPPIS), but all efforts proved abortive.
Dr. Ben is responsible for the overall Management of the IPPIS Department and reporting to Ahmed Idris, the Accountant-General of the Federation.
Wema Bank 'sure' problem is from govt's payment portal
We put our findings to Wema Bank, they told us: "We pay organizational salaries too.
"Depending on the standing order we receive from employers, or even government portals, that is when we credit customers' accounts.
"So, if there is server downtime at that particular time when government was actually paying those people, then, there are other channels we can use.
"So, I'm sure it is from the government's payment portal, not the bank service. Because other organizations also use our services to credit their staff."
Earlier, a Brand and Marketing Communication staff of Wema Bank who prefers to remain anonymous told this reporter that "it could be" that the government, using the Nigeria Inter-Bank Settlement System Plc (NIBSS) did not credit the bank.
N-Power stipends: Buhari's Minister fails to keep promise
Despite the promise by Sadiya Farouq, the Minister of Humanitarian Affairs, to pay all outstanding stipends of exited N-Power beneficiaries before the end of 2020, the Nigerian youths are still as at the time of publishing this report, yet to get paid.
It would be recalled that Farouq had in a tweet on her verified Twitter handle in October 2020 assured former N-Power beneficiaries with "legitimate claims" that they'd be settled their arrears before the start of 2021. However that promise – like many pledges by Farouq and numerous Nigerian politicians – remains empty, NewsWireNGR findings through communication with several Batch A and B beneficiaries revealed.
"All legitimate claims and those on verified list will be paid before the end of the year," Farouq had stated in October 2020.
FG's dishonesties from the spectrum of N-Power
N-Power Impact Series: Were there really winners?
Back in November 2018, prior to the 2019 Nigeria General Elections, N-Power launched an impact series where beneficiaries can win up to N1 million.
The competition – open to all N-Power beneficiaries – was a social media competition for beneficiaries to share the impact the scheme has had on them and on their respective communities.
According to the N-Power, the winner, 1st, and 2nd runner-ups from each state will receive attractive cash prizes.
One beneficiary from the 36 states and the FCT will win one million naira each as first prizes while the 1st and 2nd runner up in each state will win 250, 000 and 100, 000 naira each respectively.
Numerous beneficiaries obliged to the call then.
However, checks by this reporter revealed that till date, winners have not been announced.
Afolabi 'promised beneficiaries permanent appointment', but swallowed his words
Afolabi Imoukhuede, the ex-N-Power-Job Creation Cluster Lead of the NSIP once promised beneficiaries permanency if they ensure the successful reelection of his principal, President Muhammadu Buhari.
The Edo-born technocrat who had prior to the 2019 general elections pleaded with beneficiaries to once more vote President Buhari to enhance their continuity in the programme, was quoted to have said earlier in 2020 that the N-Power heads are in talks with state governments for an exit package for beneficiaries.
He further said during a Live Facebook chat that giving permanent employment to 500, 000 volunteers under the scheme is "impracticable".
Critics of Imoukhuede wonder about the sudden change in tone and lamented the 'deceit'.
Majority of the beneficiaries desire absorption into civil service – state or federal. And they have been vocal about their demand, especially through peaceful protests.
"Your quest for permanence is directly tied to the continuity of Mr. President in office. So, I wanna turn the table to you.
"So, you can be sure that in his continuity, your quest for permanence will also be taken care of," Imoukhuede had said ahead of the 2019 Presidential election in Nigeria.
Meanwhile, President Buhari is currently spending his second term in office and the disengagement of the first two batches have already been confirmed.
83% of N-Power beneficiaries did not get their device
Approximately 83% of N-Power beneficiaries did not receive their N-Power device, a 2020 survey by Nigerian news website, AllNews uncovered.
At the time of its inception in 2016, all the N-Power Batch A and B beneficiaries were afforded the opportunity to select and own electronic devices to boost their knowledge.
Indeed, a chunk of the graduate pioneer set got their selected device. However, not a single person among Batch B received the device.
Recall that in a statement by Sadiya Farouq in 2020, the ministry admitted that Batch B beneficiaries (about 300, 000 enrolees) did not receive the tablet device, Even so, findings by this reporter revealed that some Batch A beneficiaries did not get their device.
"The Ministry is aware that Batch B beneficiaries have not received the tablet device, however, the prevailing economic exigencies exacerbated by the COVID-19 pandemic has made this untenable. This is regretted," the Minister of Humanitarian Affairs had stated.
In the 2021 budget proposal which President Buhari presented to the National Assembly in October 2020, N420 billion was earmarked for N-Power and other initiatives under NSIP.
The NSIPs include N-Power, National Home-Grown School Feeding Programme (NHGSFP), National Cash Transfer Project (NCTP), and Government Enterprise and Empowerment Programme (GEEP).
Despite the annual budget, the governmental body in charge sometimes does not expend all the money, and the N-Power scheme gulps a chunk of the budgeted funds.
N-Power, a laudable initiative all the same
The N-Power as part of President Buhari's NSIP is aimed at curbing the incessant increase of unemployment and poverty in the West African country.
Aside from their monthly stipends of N30, 000, some volunteers were given tablet computers to aid further learning.
The N-Power Volunteer Corp involves a massive deployment of thousands of Nigerian graduates, who assists to improve the inadequacies in Nigeria's public services in education, agriculture, etc.
The government is currently in the process of recruiting Batch C beneficiaries.
kindly donate to the work we do using our interim PAYPAL  https://www.paypal.me/NewsWireNGR