Four months after NewsWireNGR investigations, Nigeria to begin e-ticketing for train services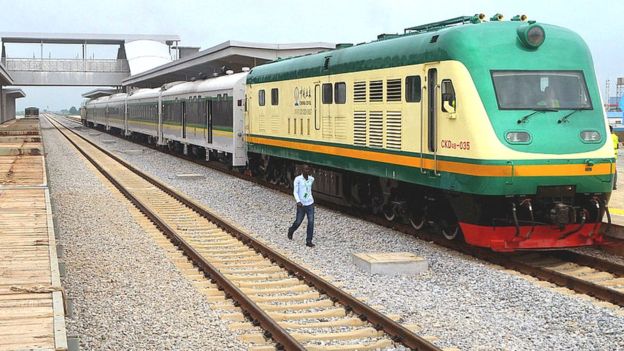 Estimated Reading Time: 1
Four months after an investigation by NewsWireNGR exposed the corruption and inefficiency in the country's railway transportation, the Nigerian Railway Corporation (NRC) has finally commenced e-ticketing for train services on the Abuja-Kaduna route.
The investigation titled 'Ticketing Corruption by Railway Staff, Soldiers, Policemen Derailing Abuja-Kaduna Rail Project #TheTrainHasDerailed' showed how difficult it is for majority to book their train tickets while passing the right channel.
The Abuja-Kaduna train has become the popular and preferred means of commute ever since kidnappings and insurgency increased when residents travel by road.
However, in an announcement by the NRC Managing Director, Mr Fidet Okhiria in Abuja on Wednesday, the government will introduce e-ticketing to smoothen the process of booking tickets.
He said that the process would be test run for a week before its formal inaguation on January 20.
"We have commenced the e-ticketing for the Abuja -Kaduna train service today. We intend to test-run this process for about a week after which the formal inauguration will be done at the Ministry of Transportation on Jan. 20," he said.
"The essence of this e-ticketing is to enable people to access tickets easily with fewer hurdles and especially during this period of social distancing due to the COVID-19 pandemic."
Also the Minister of transportation, Chibuike Amaechi made the anouncement via his Twitter handle on Wednesday.
Amaechi wrote, "Yes, we have commenced test bookings on the NRC E-ticketing platform, starting with the Abuja-Kaduna rail line. Next week, we'll launch fully. Check it out and make bookings at: https://nrc.tps.ng"