In Nigeria, Lagos Boys Bleach their lips and dare the consequences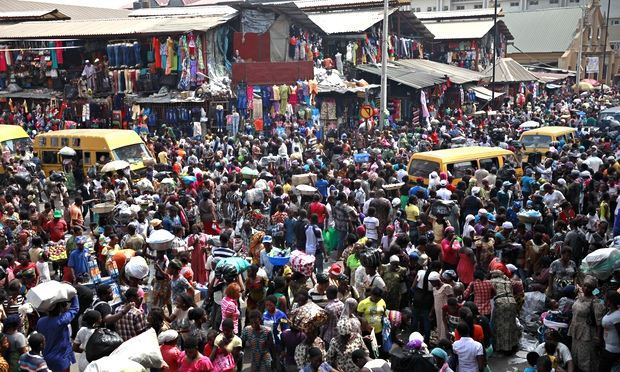 Estimated Reading Time: 7
For months, twenty-two years old, Vincent Onatauro secretly admired the lips of his male friends. He had consistently watched these fellow young guys turn their once black, dull lips into a brightly pinked shade.
By May, he decided he has had enough. He searched the internet for the benefit of men having pink lips and the risk involved in bleaching it to a brighter shade. Having convinced himself that he could bear the 'few' risks of bleaching his lips, he reached out to his friend, Simon Ashu, 27, an online pink lips balm seller and made his purchase.
It is well over one month of applying the pink-jelly like substance on his lips twice a day and Vincent is amazed at the result. His lips are brightly pinked and his face is more attractive. Vincent has a message for everyone and that message is that we should normalise lips bleaching among men as mere body enhancement.
"I didn't have dark lips but my lips were very dull. They were colourful, they were not bright" Vincent tells NewsWireNGR.
"So I wanted something shining because when I saw other people's lips, other people that purchase the balm, their lips were glowing, it was shining. That is why I made the purchase to know how effective the balm is and trust me, it is very effective."
Like Vincent, an increasing number of young men are bleaching their lips for the lure of a more attractive face.
In the heart of Ikeja, Lagos city, as soon as you walk through under the famous bridge, you will come across a bank of young men, clad in coloured socks, fancy hairstyles and knickers, with each of them holding about six or ten small containers. That container is a little transparent plastic, and its content is a pink, jelly-like substance that reddens the lips.
Odogwu Philips, in his 20s is one of these people. He produces, packages and sells his brand of pink lips balm, Odogwu pink lips at the underbridge daily. The balm costs ?500 – ?800 depending on the buyers' negotiation skills.
Odogwu tells NewsWireNGR "I sell an average of 8-10 pink lips daily. The buyers are majorly young men within the range of 18 -35 years old"
Despite the check and balance kept in place by some gatekeepers, Odogwu says the market is recently experiencing an influx of sellers because of the boost in the product sales.
"If you had come here some months ago, you would only see a few of us sell this cream. But market dey increase, so you see us more."
So why are young men increasingly bleaching their lips?
Skin bleaching has long been classified as a woman thing. In November 2018, when American reality TV star, Blac Chyna came to Lagos to launch her $250 per jar (100 grams) of skin lightening cream, the spotlight was on women and their obsession to enhance their physical features. The belief was that men are not judged by their physical characteristics so they would not go near bleaching. But with the prevalence of social media and celebrity hype, today's young men are changing the narratives and equally embracing body enhancement.
Many people bleach their lips for different purposes but for Vincent, he didn't first feel comfortable with it. "Previously, I thought people who use these balms and take care of their body exhibit homosexual tendencies. But my perception has changed now. After observing many people use the balm and look attractive, I felt swayed by the results. I also noticed that ladies love guys with pink lips and they would walk up to you if you have. And those ladies who don't like it are just jealous that we have what they don't have (pink lips).
Maryam Abokiaa, a 19-year-old aspiring model, says it is becoming normal for men to go extra length to look attractive. Ever since she used balm to beautify herself, her male friends were impressed with the results and they have always requested that she gets the balm for them.
Another reason for the rising number of lips bleaching is the increasing number of smokers. Smoking reduces blood flow within the lips and exposes it to nicotine and tar. The continuous round of smoking eventually darkens and wrinkles the lips and gums. This condition is called hyperpigmentation.
"We are witnessing an increasing number of youth smokers, says Odogwu. I suspect that many of our buyers are people who smoke and do not want the blackening effects of smoking in the lips to be visible."
Emeka Ike (name changed), 25, a fashion model who bleached his lips with a balm he got from Ikeja, says that he has had to use the balm because of his modelling career. "While many will not say it openly, I think pink lips make a guy finer. And because I smoke, I have had to correct the blackening effects it does to my lips. You know my business needs me to be fine."
While these young men may have used these pink lips to look more appealing and take more Instagram worthy pictures, they may have triggered an opposite effect.
A criticism against the use of the balm is that it makes the lips look unnatural. Some look too bright, some do not bleach uniformly and some do not just rhyme with the face of the user.
Efemena Yesioh, a 20-year-old Lagos fashion model who decries the trend among male models, says it looks unnatural and fake. "A lot of male models use it, but I don't like it because it feels unnatural. I think a guy can groom himself in other ways like oiling the body well, keeping neat nails, and using beard oil, etc."
Funny enough, she says, these guys deny using it when we taunt them about it."
The effects of these balms go beyond the unnatural look. Just like skin lightening, it reveals an underlying snow white complex of body beauty, that 'lighter is better' and black is unattractive. It also poses a threat to the user's health.
Tabitha Awolumate, a 24-year-old lady, believes that men who use this balm suffer from self-esteem issues. To her, "they are not okay with their normal face so they want to change some part of their body. Do you know how soft their lips become after they use it? It is very absurd. If you are (naturally) blessed with it (pink lips), good and if you are not, leave your lips like that. Arrh."
Another cause of worry is that a lot of these pink lips balm fail on health and safety grounds. The fake balm sellers are not cosmetic professionals that follow health guidelines while mixing different chemicals, they are merely faceless hustlers that add different chemicals together.
Simon tells NewsWireNGR that the Ikeja brand of pink lips is majorly fake and unhealthy. "What those guys sell as pink lips balm is a mixture of Caro white, Colgate closeup, carotone properties and colouring.
In 2018, I spent N12,000 to learn how to make the balm in Ikeja. But my clients told me that their lips become darker whenever they stop. Not wanting to destroy the business, I had to pay N10,000 to go learn elsewhere. I now produce and sell a better brand of pink lips balm"
The risks go deeper than darker lips. Contracting cancer from the application of pink lips balm might seem too far but certified Cosmetologist of HO Organics, Hameedah Oladimeji says cancer, skin irritation and swelling are possibilities if users use a balm mixed from harmful mixtures.
"Most people who mix Caro white, vaseline, toothpastes and all those nonsense did not learn skin care production. They just go online, check YouTube and search for what they can mix together to get something. But if you went through a class or proper training, you would know how to make all these things right from scratch. Not just melt and pour.
If you apply toothpaste on your lips, you should expect that it will have effects. Then especially that Caro white. There has been a lot of controversy surrounding it. It contains hydroquinone because there is a certain percentage of it that must be in a cream. And even with that percentage, I think it should not be over 2%. Hydroquinone is not safe and you don't know the quantity used."
She warns that users may not witness the harmful effects of using these risky cream in the short term but a continuous application can cause health damages like cancer, skin irritation and many more.
Hameedah who also makes pink lips balm says that there is no social wrong in men brightening the colour of their lips. Emphasis should only be placed on using the safe organic method.
"Making an organic balm from beetroot is one of the simplest things. You just make it into a balm. You add oils, water and other essential ingredients plus that fruit. That is how you form an organic pink lips balm. If you go with the organic lip balm, there will be no side effect because what you are using is fruit. You are using fruit, you are using water, oils. These things are natural, it has no side effects. And the organic one works naturally. It doesn't happen at once. It brightens it naturally, and it is not obvious. It only gives that slight shade of pink."
However, despite the health risks and uncertainties surrounding pink lips balm, Vincent believes it is a worthy risk to take. "I think if I stop using it, my lips will become darker amidst other likely risks. But I am ready to bear the consequence if I get to that bridge."