Rape In RCCG; Uwa's murder raises questions about the safety of Nigerian women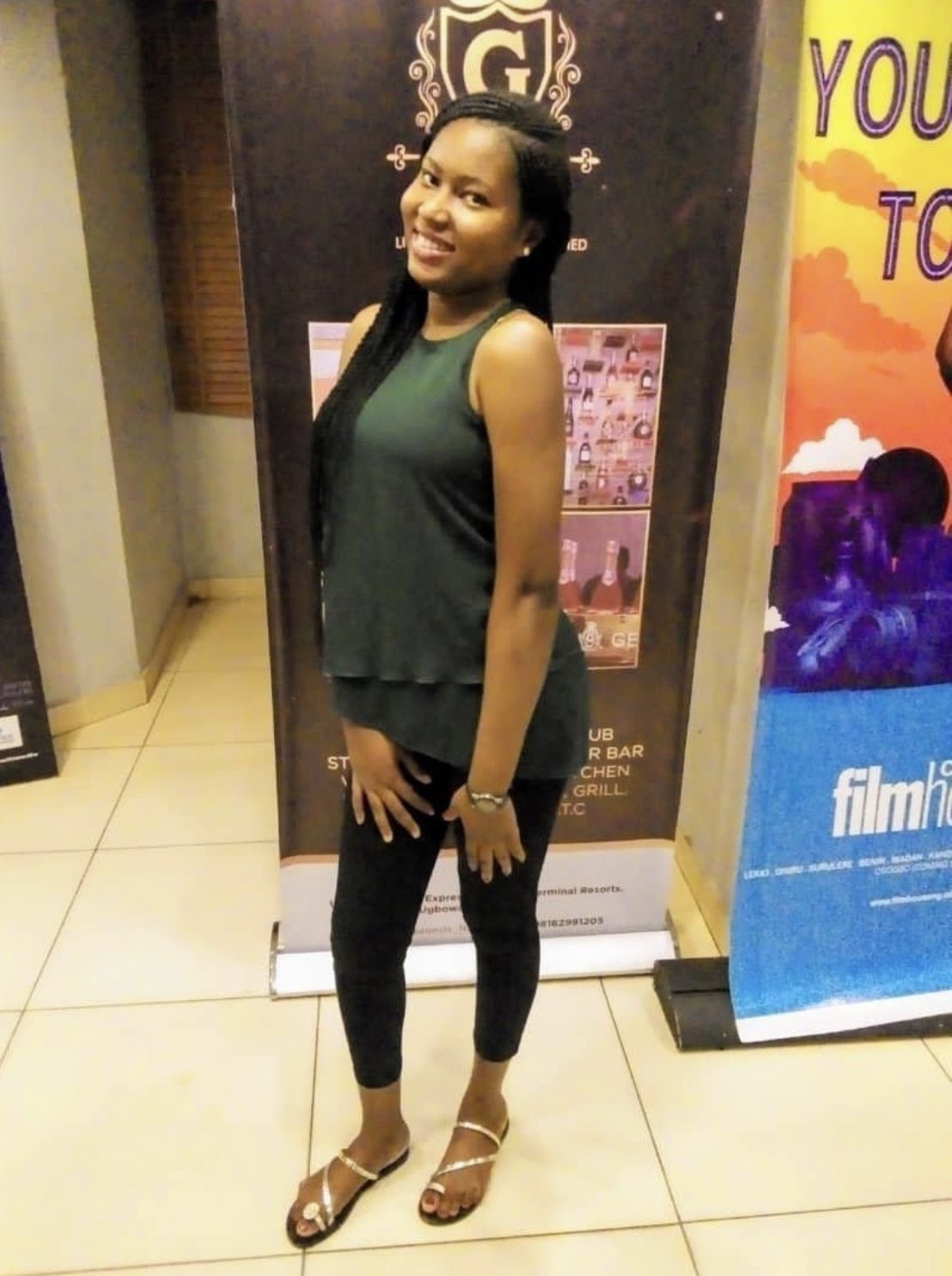 When Vera Uwaila Omozuwa, fondly called Uwa by her friends and schoolmates, went into her local church, presumably for some much needed peace and quiet to study, she couldn't have known it would be a brutal journey of no return.
The 22-year-old was a first year Microbiology student at the University of Benin was a member of The Redeemed Christian Church of God, Edo Province 10, Ikpoba Hill, Benin.
For Uwa, church wasn't just a place for spiritual growth, it was a place that offered refuge where she could spend time to read in peace; so she would go there everyday for some much needed study time. 
On Wednesday May 27th, Uwa had gone into the church and settled in as usual. According to a family source; When the church's security officer resumed to collect the keys to the church from its keeper, hewas told that there was someone in the church already.
He was the one who found her.

According to the source, he got to the church and found Uwa in a pool of blood with her face bashed in; Next to her was the murder weapon. A fire extinguisher
He raised alarm and she was quickly taken to the University of Benin Teaching Hospital. This is the statement issued by the University of Benin.
Uwaila died midnight Saturday.
Who Did It?
In the brief moments that Uwaila was concious at the hospital, she revealed that she was attacked by Unknown men who came in to the church and attacked her. She was beaten so severely, it is doubtful she could give any description of these men.
The case has been reported at Oregbeni police station in Benin but a statement about whether or not an investigation is being conducted has not been made. 
Nigerian women are not safe
As news and gruesome photos of Uwa's rape and murder flooded Nigeria's social media space, the collective gasp and expressions of outrage and anger has been loud indeed. This is not unexpected; considering the alarming statics of sexual violence against women in Nigeria.
According to Women At Risk International Foundation; findings from a National Survey carried out in 2014 confirmed one in four females reported experiencing sexual violence in childhood with approximately 70% reporting more than one incident of sexual violence. In the same study, it was found that 24.8% of females' ages 18 to 24 years experienced sexual abuse prior to age 18.
Speaking about a recent report released by NOIPolls, the CEO, Dr Chike Nwagwu said "Trends show that only one percent marginal decline has been recorded in the fight against the prevalence rape between 2014 and 2019 in Nigeria.
While these statistics show the enormity of the problem in numbers, it doesn't always capture the social reality that Nigerian women actually live in. The Nigerian woman is not safe. Whether at home, on the streets or even in religious spaces, she knows that the possibility of rape is always high. Uwa's story is a hash reminder of this reality.
A statement on Mirabel Centre's official twitter page puts it rather succinctly:
There's a general air of helplessness at the seeming inability of Nigerian women to get Justice when rape cases are reported. According to recent NOI Polls, about 3 in 10 perpetrators of rape do not get prosecuted even when reported to the police.
This need for justice has given birth to several voices and platforms on social media.  StandToEndRape is one of those platforms.
Speaking to NewsWireNGR; STER says "Uwa's case is yet another reminder that women and girls are not safe anywhere in the country and a call for us all to raise our voices louder in demand for justice for all survivors/victims and reform of our laws and legal system."
The Executive Director of the organisation; Ayodeji Osowobi tweeted
There have been calls for religious organisations to speak out against sexual violence. Nigeria is a highly religious country with religious bodies playing major roles in shaping beliefs, but having the capacity to effect changes in attitudes and behaviour.
As story after story is reported of sexual violence taking place in religious organisations, many times with the perpetrators being religious leaders, more questions are being asked about what is being taught in those spaces and when the conversations will open up in those institutions.
Nigeria's religious leaders have been outspoken and not hesitated to lend their voices to political issues. Nigerians await when they would speak up for women.
According to Nigerian film-maker and content producer Jola Ayeye; "I hope the church decides to speak on sexual and gender-based violence now.
And not "place a curse under the unction of God from the pulpit" or use church speak. Speak about it, condemn it, offer to work with the police"
The General Overseer of the Redeemed Christian Church Of God, Pastor E.A Adeboye as at press time has not issued a statement on Uwa's rape and murder.
As women's voices continue to speak out against sexual violence, Nigerians (and the world) wait to see Uwa's attackers arrested and Justice prevail.