$18.34 million paid as ransom between June 2011 & March 2020: Inside Nigeria's lucrative kidnap industry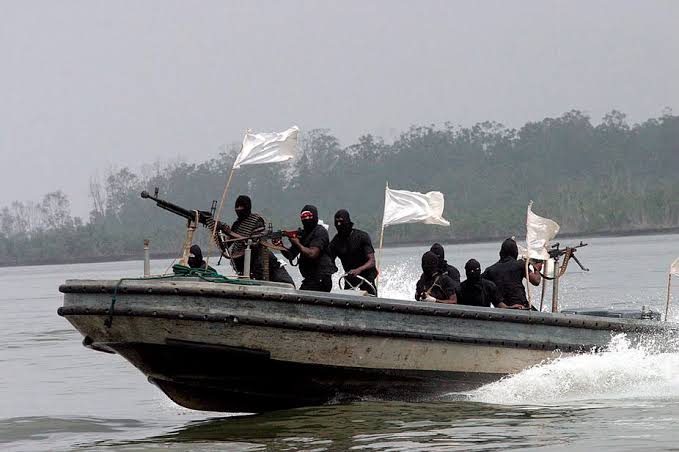 Estimated Reading Time: 6
August 20, 2019, the Nigerian Police arrested alleged notorious kidnap Lord, Hamisu Bala popularly known as Wadume in his hideout at Layin Mai Allo Hotoro area of Kano state. For months, the Police had trailed him and earlier arrested him on August 6, 2019 .
But the first arrest turned messy as some military officers attached to Battalion 93, Takum on the orders of a Nigerian Army Captain, Mr Tijani Balarabe attacked and killed the three Police officers. Wadume to the surprise of many was spared from the shootout and released.
This incident stirred an online controversy between the Police and the Army. The Chief of Defence Staff, General Abayomi Olonisakin eventually constituted a panel to investigate the circumstances that led to the killing of three policemen by soldiers of 93 battalion.
Wadume alongside Captain Tijjani Balarabe and 18 others were eventually charged to court and slammed with 16 count charges bordering on terrorism, murder, kidnapping and illegal arms running against the Taraba kidnap kingpin, Bala Hamisu (aka Wadume) as reported by The Nigerian Voice.
Amidst the many high profile cases of kidnaps, his gang on February 16, 2019, carried out a kidnap on petrol dealer, Usman Garba. His gang demanded N200 million as ransom, but despite receiving N106 million, they murdered the victim.
Wadume's arrest, Usman Garba's kidnap, Wadume's relationship with the Army Capain, the ghastly exchange between the soldiers and Police officers, and the earlier arrest of another kidnap kingpin, Chukwudimeme Onwuamadike (Evans) points to one thing – Kidnapping has become a huge business in Nigeria.
In the past 5 years, Nigeria has experienced a marked increase in insurgency. Besides the notorious Boko Haram group, many terror groups ranging from bandits, highway robbers, Fulani herdsmen, cultists and sea pirates have all caused different security fracas and endangered their communities.
These terror groups are always in need of a fast source of liquid cash to fund their operations so it is not surprising that many have turned to small-scale and large-scale kidnapping as a source of this money.
SBM Intelligence, an Africa-focused geopolitical research and strategic communications consulting firm, conducted a study spanning June 2011 to March 2020 and documented the huge numbers involved in kidnapping. This 21 page report titled Nigeria's kidnap problem: The economics of the kidnap industry in Nigeria analysed and detailed the economics of kidnapping, the mode of kidnapping in different regions and why Nigeria has found it difficult to tackle insurgency.
Economics
Despite the public outcry and government response, kidnapping and insurgency have continued to grow in Nigeria owing to the large economics surrounding it. The findings in SBM Intelligence shed more light on this growth.
The report reveals that a minimum of $18.34 million (about N7.1 billion) was paid as ransom to kidnappers between June 2011 and the end of March 2020.
More damning financial statistics reveal that
Between the $545,000 paid to secure the freedom of Ernest Ohunyon in Edo state in November 2011, and the $6868 paid to free Ojo Ekundayo and Benjamin Iluyomade in Ondo state at the end of March 2020, at least $18,343,067 changed hands between victims and kidnappers.
Kidnappers demand between $1,000 to $150,000 as ransom, depending on the financial resources of the victims. Crime, in this case kidnapping, does appear to pay.
In the early years where there were fewer kidnapping attempts, more huge funds were asked but as kidnapping grew, ransom prices reduced. But it became more money for the industry.
Kidnapping in each region
While kidnapping is more frequent in the South, the operations are usually more targeted and well-planned. The kidnappers study the worth of their victims, estimate how much he can pay and do not negotiate ransoms once asked. Hence, victims are less expendable, and fewer people die in the entire process.
But in the North, the kidnapping attempts are more random, more people are kidnapped and ransom is asked en mass and negotiated. This approach causes more fatality as a victim's family has to pay as quickly as possible or face death.
On how kidnappings are done in different regions, the research says,
In the South South, their hunting ground is on the highways. They divert passengers on the highways and sometimes trail victims into the streets.
In Kaduna, North-West Nigeria, they break into victims' homes, kidnap them on the road and divert them to their camps.
In Adamawa, North-East, the kidnappers target people who live in the outskirts of the town. They have less protection and would cause less stir while they were being kidnapped.
In Enugu, where some of these kidnappers are identified as cultists. Before kidnapping their victims, they make research on the person's worth and do not back down on the ransom once asked. They trail their target's car to a tight corner and pull them out in their cars, and drive them to an uncompleted building where they use their phones to reach out to their families.
In Nasarawa, North-central, the kidnappers utilise highways as hotbeds for their activities.
Why it has failed to drop
The continuous kidnappings and insurgency happening in all parts of the country have stretched the military and the Police Force that have only a capacity of about 637,000 officers for a population of 200 million people. But there is no fire without smoke. The study links the rise in kidnappings to the increasing rate of unemployment, large ungoverned mass land and lack of a good justice system.
Nigeria's unemployment rate rose from 18.8 percent in the third quarter of 2017 to 23.1 percent in the third quarter of 2018. United Nations estimates for youth unemployment last year were above 20%. This persistent unemployment problem makes some of these youths readily available for crime.
The large mass of land in Nigeria without security presence has also made kidnapping easier. They zero in on isolated communities and build their dens in the unknown places. Sambisa forest, a former game reserve which now home to the Boko Haram group spans about 60 kilometres and approximately 60,000 square kilometres, that is about 17 times more than Lagos state.
With the Covid-19 pandemic plunging more Nigerians into economic hardship, there is the possibility that crime rates will spike. The report concludes that the government should make frantic efforts to rebuild the economy and beef up security by "including effectively training, equipping and deploying police and military assets into the most affected areas, addressing inter-agency conflict in order to foster cooperation and coordination, and upskilling police across the country.
The federal and state governments must also create the soft regulatory framework to enable effective policing – sensible regulation and economic reform that includes a Marshall like Plan for the North East and North-West regions and significant sub-national autonomy that will significantly satisfy the southern regions, particularly the South East and the South South."
The rule of law should be well implemented that people caught will be dealt with easily. In this Lagos Unrests: Citizens' response lighten a glimmer of hope article, I wrote that the world works with a reward system and as long as the money keeps flowing into the kidnapping business, it is normal to see more people dare the consequences and go where the money is.
But it is time we reinvented the wheel and swapped that money for a long time in jail.