COVID-19: Kano Opens Separate Isolation Centre For Women Only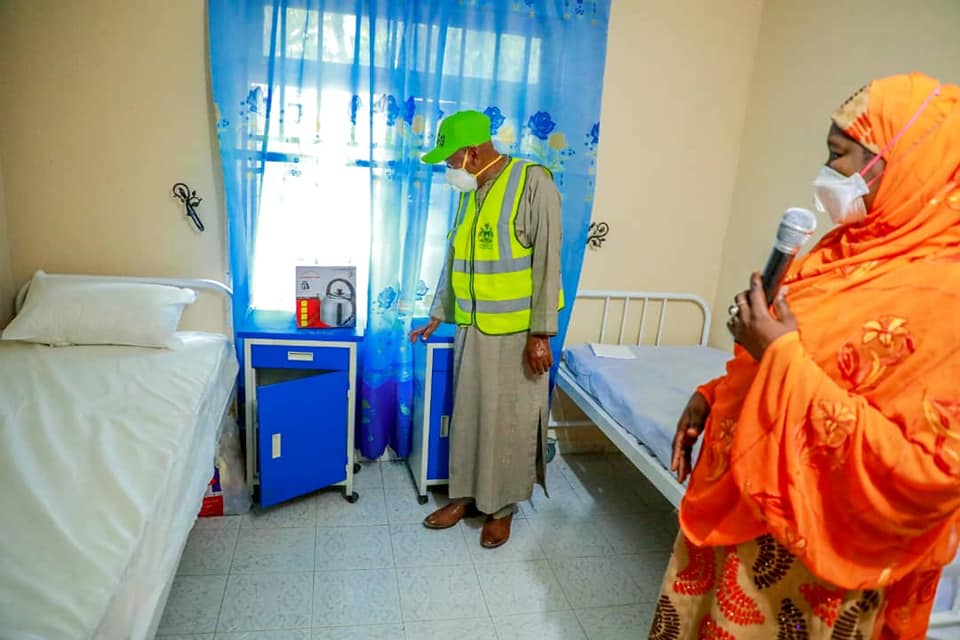 Estimated Reading Time: 1
Gov. Abdullahi Ganduje of Kano State on Thursday inaugurated a female only coronavirus isolation centre in Kano.
Mr Abba Anwar, the Chief Press Secretary to the governor, announced it in a statement in Kano. He quoted the governor as saying that the state government considered establishing the centre in order to avoid agitations at isolation centres as witnessed earlier.
Speaking to the staff of the isolation centre, the governor said "We don't want to hear complaints from any patient here and you need to understand the psychology of your patients."
He advised the staff to provide the female COVID-19 patients, with the necessary items they may require, and stressed the need for the staff to keep the patients updated about their status and what they were expected to do.
NAN reports that the female isolation centre located at Daula, is designed with a 100-bed capacity to handle mild cases. This brings to seven the number of isolation centres created to handle COVID-19 cases in the state.
---
To continue telling under-reported stories, we need your support for the work we do, donate to https://paystack.com/paynewswirengr
Also, kindly donate to the work we do using this interim PAYPAL ID https://www.paypal.me/NewsWireNGR.