Prominent Individuals and Businesses are Spreading COVID-19 in Nigeria: A Special Report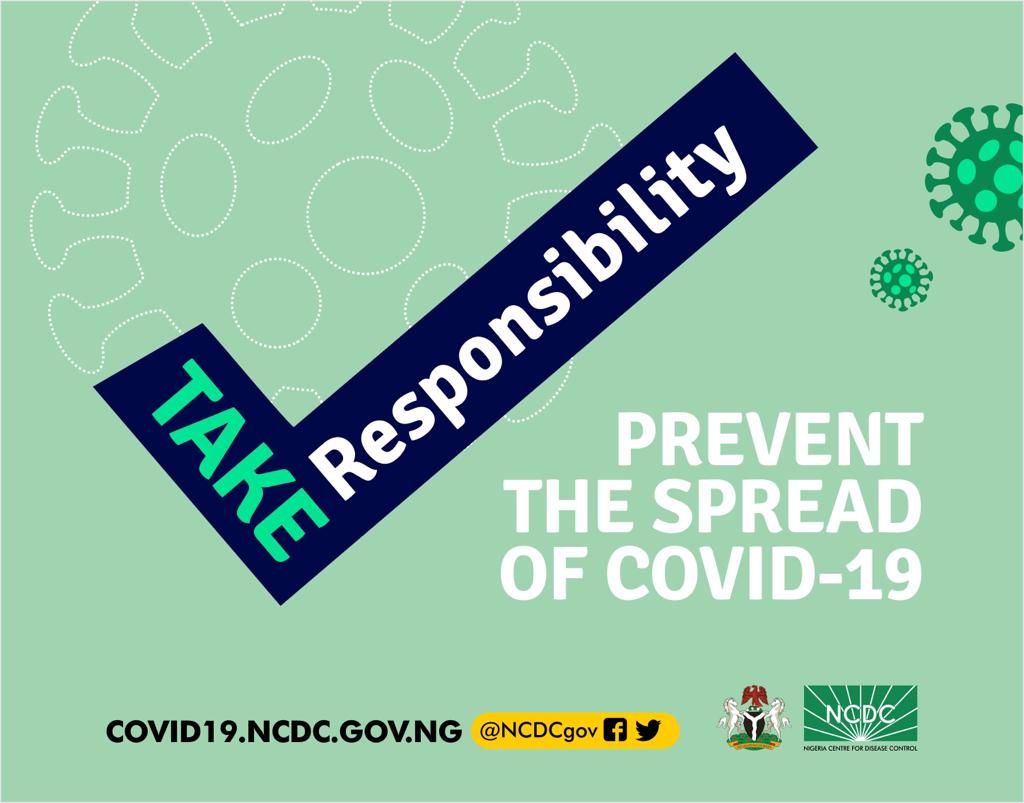 Estimated Reading Time: 7
The news of Chief of Staff Abba Kyari's positive test result for the COVID-19 novel coronavirus after being exposed in Germany, is old hat at this point. Kyari, who is a septuagenarian with the sort of health history that makes COVID-19 especially dangerous, is smack in the middle of the demographic that must ideally be protected from the pathogen at all cost because of how deadly it is to them. Yet, after returning from Germany where he knew there was a risk of getting exposed to it, he did not self isolate and wait for test results before proceeding on something of a who's who tour of Nigeria.
Having returned to Nigeria on Wednesday March 18, Kyari was photographed over the next few days with everyone from Aliko Dangote to Kano State governor Abdullahi Ganduje, even attending a traditional wedding of Hassan Muhammad Adamu, son of current Police Inspector General, Mohammed Adamu.
The next few days would reveal the extent to which Nigeria's political and commercial elite have elevated hubris to the status of a religion, in the process endangering their own lives and those of millions of Nigerians while purporting to lead the country in desperate need of direction in a time of unprecedented crisis.
Here is what happened.
The Ignorant National Assembly Members
Two weeks ago, Senator Bassey Albert, Chairman, Senate Committee on Petroleum Upstream Resources attended a 3 day international training program in London. The training, organised by the Skills and Career Support Centre (SCSC) was to build capacity for the Petroleum industry Bill, and it was held in London on Friday March 13, 2020. He attended the training with an undisclosed number of his colleagues, who all returned to Nigeria last week.
Disregarding directives to get tested or self-isolate in the typically hubristic manner of Nigerian public servants, they returned to Abuja and went about their normal activities.Senate spokesman Senator Godiya Akwashiki (APC, Nasarawa North) even briefed journalists at the National Assembly's crowded senate press center on Thursday March 19.
It was later reported that a memo, purportedly originating from the Presidency's Chief of Staff came through to the leadership of the National Assembly, urging members who recently traveled to get tested for the pathogen.
When journalists tried to ascertain the authenticity of the memo, Rep Benjamin Kalu responded to their questions at the national assembly with an evasive response that rambled on for 4 and a half minutes without really saying anything at all.
Yesterday, the news finally emerged that at least 10 senators and 15 House of Representatives' members tested positive for COVID-19. In the coming days, these numbers are expected to skyrocket as more and more of their primary and secondary contacts get tested. It is unclear exactly what capacity Abuja's healthcare infrastructure has to care for dozens or perhaps hundreds of COVID-19 victims needing intensive care and intubation.
Only two things are sure – the capacity is not close to enough, and the entire situation could have been avoided if Nigeria's lawmakers and leadership figures abided by the very rules that they supposedly exist to uphold. Their hubris may yet become the entire country's downfall.
The Cut-Throat Construction Company
The China Civil Engineering Construction Company (CCECC) is one of the largest and busiest construction businesses in Nigeria. Naturally, it has a large workforce of labourers, engineers, surveyors, site foremen and so on. Its operational hub at the Ebute Metta railway compound typically has more than 200 staff congregating every morning before dispersing across Lagos to various work sites. This should have been discontinued last week, per advice from the NCDC and the Federal Ministry of Health.
Covertly captured images from yesterday morning at the compound gate however, reveal a completely different reality. Workers are still streaming in every morning and congregating in a small, cramped space before dispersing to their work sites as normal. If any of them happens to be a COVID-19 carrier, this virus is effectively hitching a ride across the whole city, courtesy of a cut throat business that will not obey the laws of the land.
The only kind of rudimentary precaution in fact, is two tables with non medical company personnel checking temperatures of those going out and coming in with electronic thermometers. This has long since been exposed as a meaningless precaution because COVID-19 is communicable long before victims become symptomatic. It is entirely possible – even likely – that an unaware and asymptomatic coronavirus carrier has walked righ through that check every morning and spread the virus to his colleagues, who in turn spread it across a city of 21 million everyday.
CCECC it will be recalled, has a notorious reputation for being something of a slave-driving outfit, with poor employee remuneration, near-zero job security, workplace abuse and bullying, poor accident compensation and no paid time off. Based on its continued insistence on congregating workers and dispersing them across Lagos every morning against the directives of the authorities, it may likely soon add "COVID-19 virus hotspot" to the list of feathers in its hat.
At press time, all attempts to reach CCECC proved abortive.
The Lying Police PRO
All of the above cases pale into insignificance next to that of Zone 2 Public relations Officer of the Nigeria Police Force, Dolapo Badmus. Badmus, who was in London last week to attend the 80th birthday celebration of Justice George Oguntade, Nigeria's High Commissioner to the UK, initially made no secret of her presence in the country, uploading several images on her Instagram page and even doing a live Instagram video.
Upon returning to Nigeria however, Badmus ignored the NCDC's directive for all returnees from high risk countries like the UK to self isolate for 14 days. While that may not seem so different to what her peers in the National Assembly and Aso Villa did over the same period, what makes her case particularly egregious, is that when publicly tackled by a vigilant Instagram blogger, @cutie_julls earlier today on the subject of her visit to the UK, Badmus then flatly denied having been there. In a DM exchange published by cutie_julls, Badmus claimed "It is on record that I was in my office on 17th March."
In fact, not only did Badmus upload multiple pictures from different parts of London tagged with their locations, but several Instagram users also confirmed that they witnessed Badmus's live video on the said date. Her defense was that there is no evidence that merely tagging a photo upload with a location is proof that she was actually there at the time of upload. According to her, she would upload photographs with deliberately incorrect geotagging information so that "her location would not be trackable."
Presumably, a Nigerian Police PRO taking evasive measures reminiscent of Bond villain is normal because she is apparently such a valuable international target, for reasons unknown. To buttress this point, Badmus then quickly uploaded another image with the geotag "Guangzhou, China" and the caption "I'm here who is joining me??"
The problem with her attempt to establish plausible deniability is that a simple Google search with the key phrase "Dolapo Badmus Justice Oguntade" returns different stories from different publications written by different journalists specifically mentioning "Police PRO Dolapo Badmus" among the names of those present at the celebration. Anticipating an inevitable attempt to hide these embarrassing stories as is typical in the Nigerian public space, NewsWireNGR has saved archived versions of both web links here and here in case they are taken down.
Either Dolapo Badmus is the victim of an international media stitch-up alongside a social media uploading coincidence and an undiscovered quantum technology glitch within the Instagram app that allows people to stream themselves live in London when they are actually in Lagos, or she is telling a bare-faced lie and putting hundreds of her colleagues in danger.
Since the possibility that a Zone 2 PRO of the Nigerian Police Force was the sole target of a rip in the space-time continuum can be safely ruled out, it is logical to conclude that Badmus is lying to cover up an act of reckless irresponsibility. A highly ranked officer of the law is openly and shamelessly defying a directive from the Federal Ministry of Health, and if history is anything to go by, she will get away scot free with this brazen act of impunity.
What makes the picture particularly weird for those looking from the outside in, is that while different highly placed individuals in government and private enterprise continue to put people's lives in danger by acting recklessly, an organisation that has been proscribed by the federal government as a terrorist outfit has indicated that it will take a break from its anti-government protests so as to help prevent the spread of COVID-19.
Speaking to NewsWireNGR yesterday March 23, a source from Ibrahim El Zakzaky's Islamic Movement of Nigeria said,
"The movement is considering taking a break from the protest due to the rise of COVID-19 cases around the country. But, you know the protest is about saving the life of our ailing leader. Islamic Movement in Nigeria is sensitive to the plight of Nigerians. Hence, we are considering taking a break until the virus is contained."
If a "terrorist" entity in Nigeria is now acting with a greater sense of social responsibility than Nigerian lawmakers and law enforcement officers, there really is nothing more to be said.