"Even God Rested On The 7th Day" – Femi Adesina Reaction To Buhari's Medical Trip Abroad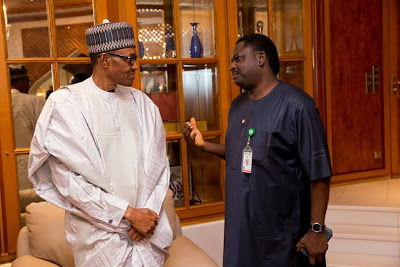 Estimated Reading Time: <1
Femi Adesina, special adviser to the president on media and publicity, says there is nothing wrong with the president embarking on a 10-day vacation, as God himself rested on the seventh day after doing the work of creation for six days.
On Thursday, the senate had annouced that President Muhammadu Buhari's intention to embark on a 10-day vacation, during which he would undergo "routine medical checkup".
The president's vacation meant Vice President Osinbajo had to cut short his trip at the World Economic Forum in Davos, Switzerland.
Speaking with journalists in Abuja on Thursday afternoon after the president's departure, Adesina said it was absolutely normal for Buhari to take some rest.
"The president is going to rest. You know that God did work of creation for six days and on the seventh day he rested," he said.
"So if God needed to rest, how much more human being? So the president is just going to rest and the statement we have released is straightforward. He will go on this leave and during the leave he will do routine medical checkups."
Asked if there was anything to worry about, Adesina said: "Nothing, absolutely nothing.
"We need to show goodwill towards our leaders, particularly President Muhammadu Buhari, who is working to give Nigeria a new footing, a new orientation. Nothing absolutely to worry about but a lot of goodwill, a lot prayers are necessary at all times."
Buhari himself expressed surprise at questions over his vacation, simply saying: "What's wrong with going on vacation? Didn't I go last year at the same time?"