T.B Joshua Says people Need Spiritual Understanding To Interpret His "Hillary Clinton" Prophesy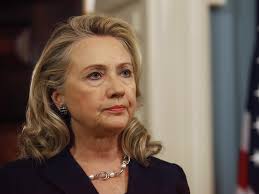 Head of the Synagogue Church of All Nations, Temitope Joshua, popularly known as Prophet TB Joshua, has said his prophesy on US election was not off the mark. He added that people need spiritual understanding to be able to interpret it.
During a service at the headquarters of his church at Ikotun, Lagos on Sunday Prophet TB Joshua said, "there was nothing controversial about the prophecy. It is human beings that are controversial."
He stated that his words were misinterpreted because,"we are not on the same level (of spiritual understanding)", an explanation which drew applause from his congregation.
Last week, Prophet Joshua, in a video that went viral prophesied that Hillary Clinton would win the US presidential election.
He told his congregation that he "saw" a woman winning.
The statement about the Prophesy reads, "Ten days ago I saw the president of America with a narrow win… What I frankly saw was a woman," said the post, reiterating comments made by Joshua in an address to his congregation on Sunday.
TB Joshua was widely mocked on social media when people noticed that the post had been removed, though many of his supporters on Facebook said they still considered him a prophet despite calling the election wrong.