Senate Rejected The Gender Equal Opportunities Bill Beacause Bill Will Turn Women To Prostitutes, Lesbians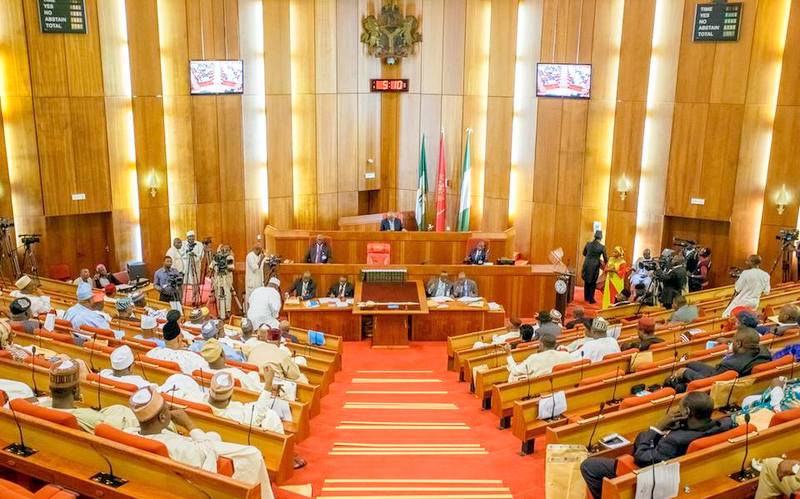 The senator representing Abia South Senatorial District, Eyinnaya Abaribe, has said the Senate rejected the Gender Equal Opportunities Bill because some lawmakers feared the legislation could give women unfettered freedom to engage in immoral activities.
Mr. Abaribe said many senators expressed deep concerns over the blanket freedom the bill would give women because many of them would ignore their immediate responsibilities and turn to prostitutes and homosexuals, urging the proponents of the bill to find a way of replacing some of its languages.
PREMIUMTIMES reports say Mr. Abaribe spoke during a forum on political rights of women in Nigeria organised by the Civil Resource Development and Documentation Centre (CIRDDOC) on Wednesday in Abuja.
"The bill was defeated at the second reading when its details were highlighted to the senators," Mr. Abaribe said. "Some lawmakers started expressing deep worries about some parts of the bill that they think could give women too much freedom and lead them to prostitution, lesbianism and other social vices."
Mr. Abaribe called on all those championing the bill to make efforts at modifying some aspects of it in order to make it acceptable to all lawmakers for passage.
"The reason why we're here is that we think that we should be able to restrategise, we should be able to look at the bill again and see those contentious areas we may need to modify. We should be able to find those critical constituencies within the senate that we must have to address.
"We should be able to look at the narrative of the bill and how it is being presented to the public and change that narrative and make it a positive narrative.
"For example, the bill is not a north versus south bill. The bill is not a Christian versus Muslim bill. The bill is not a male versus female bill. The bill simply seeks to extend to every Nigerian all the rights that are they should enjoy. And if women by virtue of our culture, by virtue of our historic antecedents are being behind, then we need to also drag them into the economy by giving them every right that they can use to be productive members of the society and that is all that we're trying to do.