Over 100,000 Persons Displaced, 12,000 Families Affected In Benue Over Fulani Herdsmen, Farmers' Crisis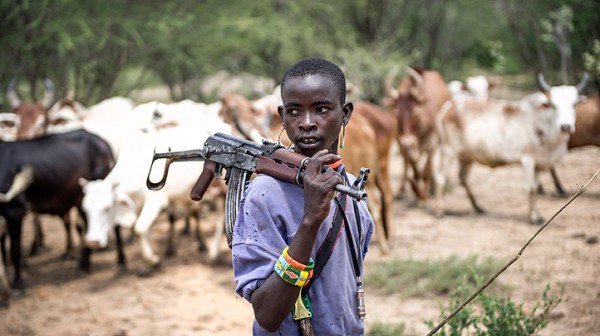 About 100,000 persons were displaced from their ancestral homes in parts of Benue state in the crisis between Fulani herdsmen and farmers.
The Executive Secretary of the Benue State Emergency Management Agency, SEMA, Mr. Boniface Otese, who made this known yesterday in Makurdi, , said about 12,000 families were affected in the mayhem.
Otese stated that 17 of the 23 local government areas of the state were affected in the attacks while an area like Moor in Kwande local government area was still being occupied by the marauders.
According to him, "The most affected local government areas in the crisis includes Agatu, Buruku, Tarka, Kwande, Logo, Makurdi and Guma, where some council wards, including Mbalai, Mbadwen, Uvir, Ndzorov and Saghev were wiped out.
"Most of the riverine communities in the state were also not spared, as they all came under severe attacks due to their unique vegetation and enormous endowment in the Benue valley."
The Executive Secretary stated that Governor Samuel Ortom was working closely with the Federal Government and all relevant security agencies to ensure an end to the bloody crisis and the rehabilitation of the affected persons and communities.
Otese pleaded for more assistance from the Federal Government, corporate organisations, public spirited individuals and Non Governmental Organisations, in the rehabilitation process.