Buhari Promises Better Welfare For Internally Displaced Persons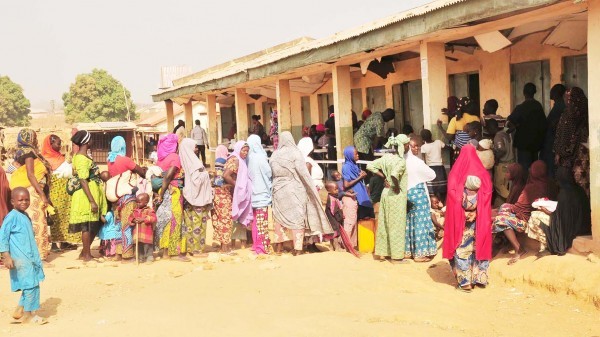 Estimated Reading Time: <1
President Muhammadu Buhari has assured Internally Displaced Persons (IDPs) in Nigeria of a better welfare and the government's commitment to resettling them.
The President made the promise at the the Malkohi IDPs camp in Yola in the southern part of Adamawa State, during a visit to the state.
Displaced as a result of the activities of the Boko Haram sect in the north-east, the IDPs have found the camp as their new homes, but the President reassured them that they would be going home soon.
He told the displaced persons that the Boko Haram terrorists do not represent any religion, stressing that terror group is set to disintegrate Nigeria.
Unfortunate Condition
He described the condition of the IDPs as unfortunate and called on them to remain calm, as the government was working towards returning them to their homes.
The President said: "The government is proactive about rebuilding your Schools, hospitals and homes".
The Chairman of IDPs in Malkohi camp, Mr Nicholas Samuel, thanked the Federal and State governments for coming to their aid and appealed to the President to facilitate their return to their homes.
Governor Mohammed Umaru Jibrilla of Admawa State had earlier told the President that one of the major concerns of the State government was the welfare and wellbeing of the displaced persons.
The Director General of the National Emergency Management Agency (NEMA), Mr Sani Sidi, told the President that at present, the camp had 80 pregnant women and 175 unaccompanied children.
Before President Buhari visit the IDPs camp, he had decorated brave war heroes with a Purple Heart medal, an award given to troops who fought for 6 months under 'Operation Lafiya Dole'.