"Buhari Should Be Held Responsible If Anything Happens To Sambo Dasuki"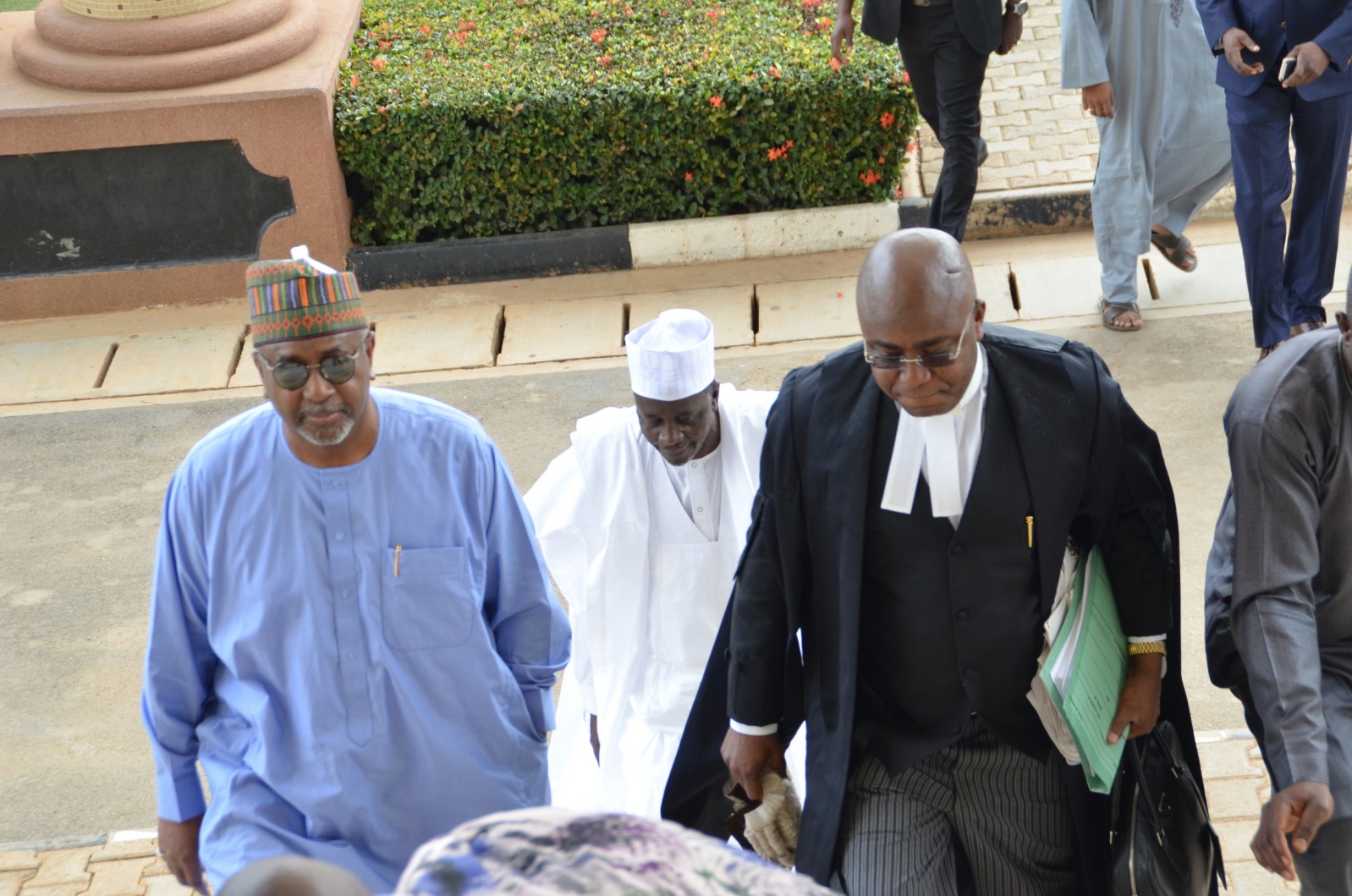 Estimated Reading Time: <1
Governor Ayodele Fayose of Ekiti State, has said that President Muhammadu Buhari should be held responsible should anything untoward happen to the former National Security Adviser (NSA), Col Sambo Dasuki (retd).
In a statement on Friday, by the Special Assistant to the governor on Public Communications and New Media, Lere Olayinka, Fayose said: "The Department of State Services (DSS) placement of the former NSA under house arrest despite court order that his international passport be released so that he can travel abroad for medical treatment is wicked, inhuman, dictatorial and a clear attempt to deny him of his rights to life as enshrined in the Constitution of Nigeria."
The governor, who hailed today's Abuja Federal High Court ruling, ordering the DSS to allow Dasuki to travel out of the country for medical treatment, added that, "Nigerians, especially men of the judiciary must join hands to shake dictatorship off the body of President Buhari and his hatchet man, Alhaji Lawal Daura."
Fayose said he was particularly happy that Justice A?demola Adeniyi, insisted that court order must be obeyed and that his own orders will not be flouted, pointing out that "Nigerians, who fought late General Sanni Abacha to a standstill will fight this emerging Buhari's 'militocracy,' which is a clear threat to our hard-earned democracy."
The governor said he was already vindicated on his earlier position that the Director General of DSS, Lawal Daura who is President Buhari's kinsman, was an instrument of political persecution.
He likened the Director General of DSS to Mohammed Lawal Rafindadi, of the Nigerian Security Organisation (NSO) that was also used by Buhari as instrument of political persecution between 1984 and 1985.
Governor Fayose said President Buhari should be reminded that the Nigeria of 1984 that he ruled like a fiefdom is different from that of 2015.
The governor said: "President Buhari seized late Chief Obafemi Awolowo international passport and prevented him from travelling abroad for medicare in 1985, thereby leading to his (Awolowo) untimely death of 1987.
"Buhari also hounded former Bayelsa State Governor, Diepreye Alamieyeseigha to death all in the name of fighting perceived political opponents.
"Therefore, it has become necessary to raise the alarm that nothing must happen to Dasuki.
"The fate that befell Awolowo in 1985 must not be allowed to befall Sambo Dasuki in 2015 and Nigerians must rise against this Buhari's dictatorship and his instrument of oppression, Lawal Daura."