Despite Being Granted Bail, Dasuki Invited For Interrogation By Security Agents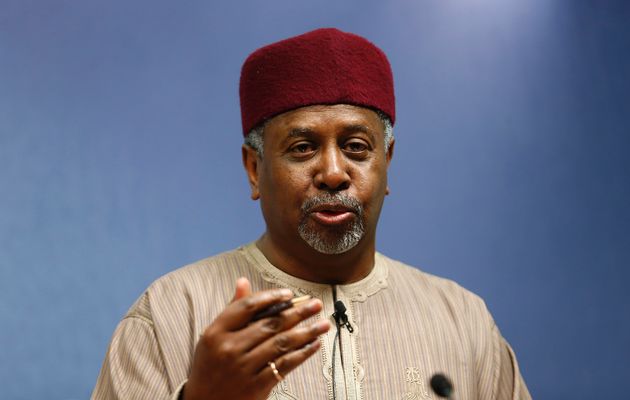 Estimated Reading Time: <1
Despite having been granted a judicial permission to leave Nigeria for treatment, a former national security adviser, Colonel Sambo Dasuki, was asked to answer questions associated with "fresh security matters".
The Abuja court yesterday ordered that the travel documents of the ex-military official be released. According to The Nation, however, shortly after Dasuki had left the court building, he was invited for questioning by the security.
Moreover, Boni Haruna, the former governor of Adamawa state, who stood surety for Dasuki, was said to have been invited for a "chat" immediately after the court proceedings were over.
Reports say the federal government was not satisfied with the ruling allowing Dasuki to travel abroad while the case of treason against him was still active.
In his reaction, Dasuki told the security to go to court over any allegations, instead of inviting him for a private chat. Still, there are indications that he might not be allowed to travel until he honours the invitation.
A security source who pleaded for anonymity narrated:
"Immediately after the court session, the security invited Haruna, who was the surety in line with the laid down conditions by the court, for interaction.
"They asked him why he went to court; whether he had foreknowledge of the likely ruling of the court and how did he emerge as Dasuki's surety.
"Haruna simply told them that he only followed his friend to the court and when it was time to provide a surety he fitted into the bill. They asked him to produce his friend (Dasuki). They even followed him to Dasuki's house in a car.
"But Dasuki asked: 'Why will they see me? Why are they inviting me again? Why can't they approach the court if there are new charges against me?'
"They called Dasuki's counsel (Raji) to produce his client to 'come and clarify another matter'. They were not forthcoming on what exactly it is but when Raji got in touch with Dasuki, he insisted on due process through the court."
It should be added that the judge yesterday directed Dasuki to return his travel documents to the court within 72 hours after his return. The case was adjourned till November 26.
Dasuki is reportedly being investigated over various allegations, including money-laundering.