Buhari Again Assures That The Nigerian Army Will End Boko Haram By December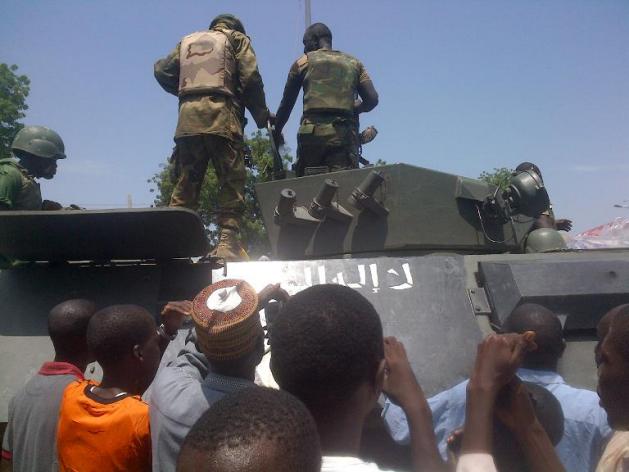 Estimated Reading Time: <1
President Muhammadu Buhari has again restated his confidence that the Nigerian Armed Forces would checkmate the sect's ability to attack, seize, ravage and hold any Nigerian territory by end of December.
President Buhari who said this at an audience with the Commander of United States Africa Command, Gen Da­vid Rodriguez noted that with greater support from his ad­ministration in terms of improved training, equipment, lo­gistics and welfare, the Nigerian Armed Forces were now well positioned to meet the December deadline which they have been given to end the Boko Haram insurgency.
General Rodriguez told President Buhari that he was in the country to strengthen Nigeria/United States military relations, and also explore further options for assisting the Multinational Joint Task Force established by Nigeria and her neighbours, to fight Boko Haram.
Special Adviser on Media and Publicity, Femi Adesina in a statement said the President restated his appreciation of the United States' support for Nigeria's efforts to over­come terrorism and insurgency.
"We must thank the United States of America for send­ing training teams and equipment to us. The positive re­sults of our collaboration are evident.
"Structured attacks by the insurgents have reduced and by the end of the year, we should see the final routing of Boko Haram as an organized fighting force, " the Presi­dent said.
Buhari appealed, however, for greater cooperation from the United States in securing the Gulf of Guinea through which stolen Nigerian crude oil is shipped abroad.
He decried the severe revenue losses, which Nigeria suffers from crude oil theft, adding that his administration was determined to end this criminal practice and would welcome more support from the international community in this regard.