AIG Joseph Mbu Was At The National Human Rights Commission Over Case Of Abuse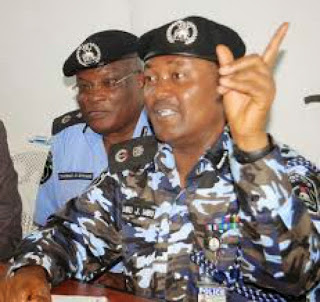 Estimated Reading Time: <1
Assistant Inspector-General of Police, Joseph Mbu yesterday appeared at the National Human Rights Commission (NHRC) to defend an allegation against him of torture, threat to life and abuse of human rights.
Mbu appeared at the Commission's office in Abuja after disobeying several summons.
Executive Secretary, NHRC, Prof. Bem Angwe told journalists yesterday at the commission that Mbu honoured the third and last invitation which if he had turned down, the powers of the commission would have been invoked on him.
On his part, Mbu said his refusal to turn up before the commission was not deliberate as the previous invitations sent to him arrived while he was out of the country on vacation.
He said he was not above the law as he stands for justice against anyone who goes against the law.
Mbu who was at the commission for a two-hours was interrogated over a petition by one Suleiman Yerima indicting him and Director of Operations, Economics and Financial Crimes Commission (EFCC) Iliyasu Kwarbai for unlawful detention, abuse of rule of law, torture and infringement of human rights.
According to the petition, he and Antia were arrested and were "mercilessly" tortured under the directive of AIG Mbu hence "while the torture was going on, two calls came in from Kwarbai and the other from AIG Mbu enquiring if Mr. Antia had made any confessional statement. When the officers told them that there was no confession from him, Mr. Joseph Mbu ordered that the officers should do more and if he dies, they should throw his body in the lagoon."
Speaking to journalists, Mbu said he handed all the suspects over for detention in good health so he wasn't to be held responsible for anyone's death.