Buhari Says President Jonathan Compromised Presidential Debate, He Used 'Expo'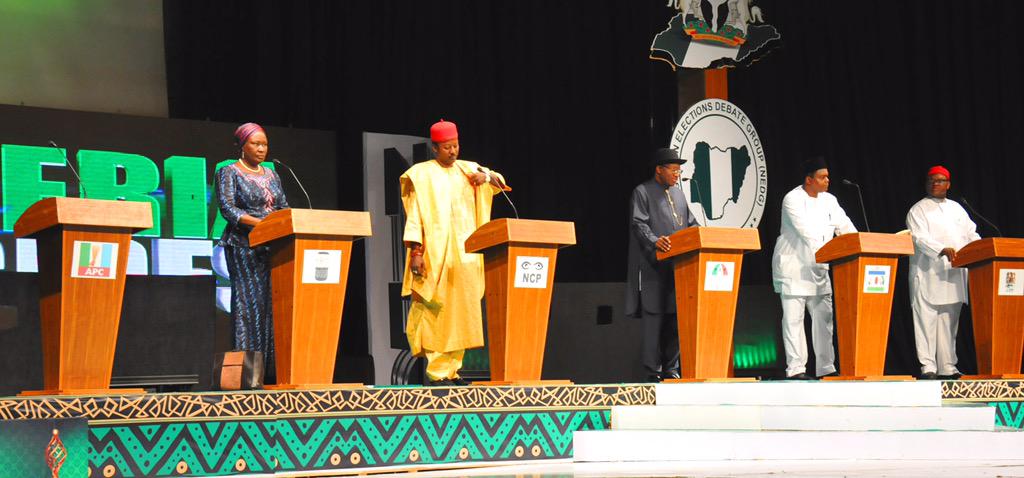 Estimated Reading Time: <1
by Musa Abdullahi
The graft allegation against the Nigeria Election Debate Group (NEDG) has vindicated the All Progressives Congress' stance that the debate was compromised by President Goodluck Jonathan, the Muhammadu Buhari campaign organisation has said. The opposition campaign media and publicity director Malam Garba Shehu said the sordid details coming out of organizations of the debate would have tainted the APC candidate had he presented himself to the group.
A civil society group, Value and Integrity Group alleged at a press conference on Friday, that a First Bank account opened for the NEDG had the founder of a private television network as sole signatory, even though he is not listed as one of the directors of the NEDG. According to leaders of the Value and Integrity Group, Sina Odugbemi and Popoola Ajayi, co-ordinator and secretary respectively, "an initial deposit of N1 million was paid into the said First Bank account, and on March 28, 2011, another N20 million belonging to the NEDG was paid into the personal account of the said founder of the leading private television network."
The Buhari campaign said "We at the APC Presidential Campaign got the eye-opening news of the press conference by the Value and Integrity Group accusing the Nigeria Election Debate Group, the crux of the allegation being that some members of the NEDG have been monetarily influenced."It added that "although the group failed to mention from what source the monies came from, we had taken a position, based on intelligence made available to us that the PDP has compromised the integrity of an unnamed few in the NEDG with huge and ridiculous sums of money."
"And watching President Goodluck Jonathan reading from a prepared script gleefully as he answered questions in the debate confirmed our suspicion that there will be "EXPO". "These two scenarios: The allegation of corrupt inducements in the NEDG and the president reading from a prepared script during the debate validates our reasons for abstaining from the debate," Shehu said.