Now They Know!! Kano People Didn't Know Major 'Kundlila Flyover Bridge' Is Jonathan's Project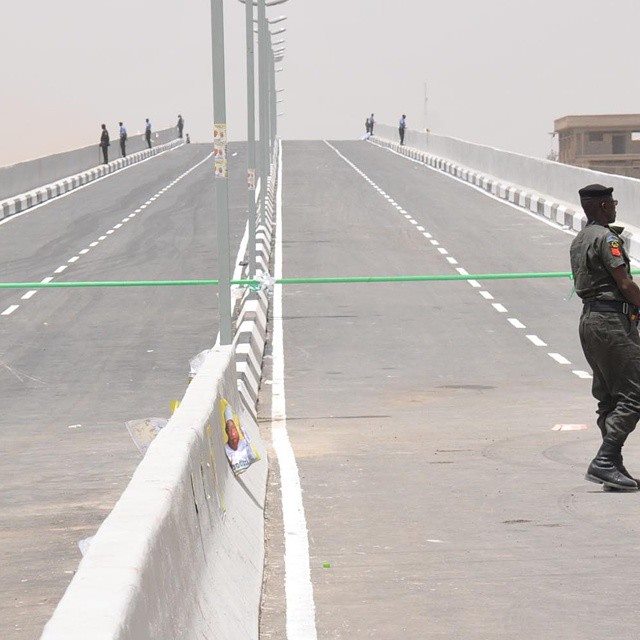 Estimated Reading Time: <1
Last Saturday, President Goodluck Jonathan inaugurated the Kundila flyover bridge in Kano on the ever busy Zaria road. The flyover which was constructed by the Federal Government was named after the late Emir of Kano, Alhaji Ado Bayero.
The inauguration of the flyover sparked intense conversations as some saw the inauguration as a show of some the President's several silent achievements in Kano while other viewed it as a purely political move designed to win the hearts of electorates in the metropolis who are loyalists of the late Emir.
The Kundila flyover is seen by a section of residents in Kano as an achievement of the incumbent Governor Rabiu Musa Kwankwaso from the comments we gathered. One of the commenters, Danladi Abubakar Kankara said "this is not GEJ's work, it belongs to Kano government", corroborating the false claim was another commenter Ibrahim Bello who said: "Kwankwaso build bridges Gej inaugurates them." The commenters also said that the APC has been showing off the projects as Kwankwaso's.
Another commenter Haruna Gama, was enthusiastic as he witnessed the event of the flyover inauguration performed by President Jonathan, "I was at the venue and the people of Kano are very much happy with naming the bridge after Late Emir of Kano. For this kanawa assured Mr. President that we will all go for you this coming saturday." he said.
The Kundila roundabout is at the crossing of Zaria road with Hospital and Maiduguri roads. The bridge is strategically located at the intersection of two Trans- Saharan Highways, namely; Ndjamena- Dakar and Lagos- Algiers. The scope of work comprises the construction of 120m long reinforced concrete (8 No spans of 15m each) dual carriage flyover bridge over Zaria road at Kundila roundabout. It also involves construction of 200m and 165m lenght of ramps with reinforced concrete cantilever walls on both Zaria and Kano approaches respectively.
The project was commissioned by the President Jonathan administration in 2011 as part of his transformation in the area of Infrastructure, providing the necessary boost for commerce in one of Nigeria's largest commercial centers.
"This is part of my administration's commitment toward making life easy for the people in the country." President Jonathan remarked.
Sponsored Article..