Military Reclaims Bama; As Troops Keep Up Bid To Rid North East Of Insurgents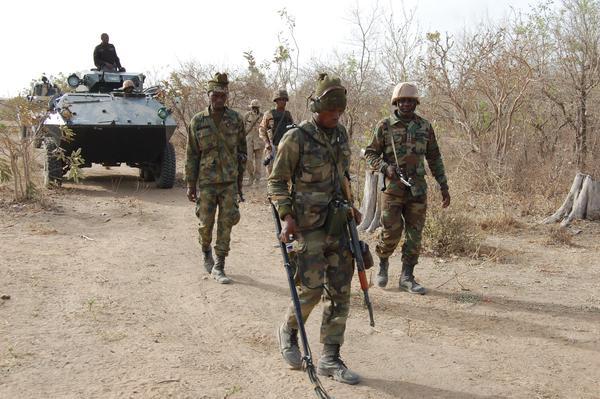 By Chris Nomjov
Gallant Nigerian troops continued their onslaught against territories captured by Boko Haram insurgents, as they successfully recaptured the commercial city of Bama, Borno State, having snuffed out the threat of the insurgents.
The Defence authorities stated in a tweet on the official twitter handle of the Nigerian military on Monday that the ground troops recaptured the town from the insurgents in the afternoon of Monday(today).
The tweet added that the soldiers had commenced a mop-up operation in the town.
"Flash: Nigerian troops have this afternoon routed terrorists from Bama in Borno State. Mopping up operation is ongoing," the tweet read.
The Nigerian military had commenced the operation against the insurgents on March 5, 2015, with what was described as targeted bombing of identified terrorists enclaves in the commercial town, reputed to be among the largest towns in Borno State.
It was gathered that the military had deployed massive human and material resources for the prosecution of the campaign to recapture Bama from the insurgents.
The Air Force was said to have pounded identified terrorists location for about five days before the ground troops were deployed for what was said to be one of the most difficult battles the military had with the insurgents.
The insurgents were said to have fortified the city and swore to defend their control of the town.
Military and intelligence sources said the military had to approach the battle in a most painstaking manner because the insurgents planted mines around the town.