Lion Of Bourdilion: Court Stops AIT From Airing Documentary On Bola Tinubu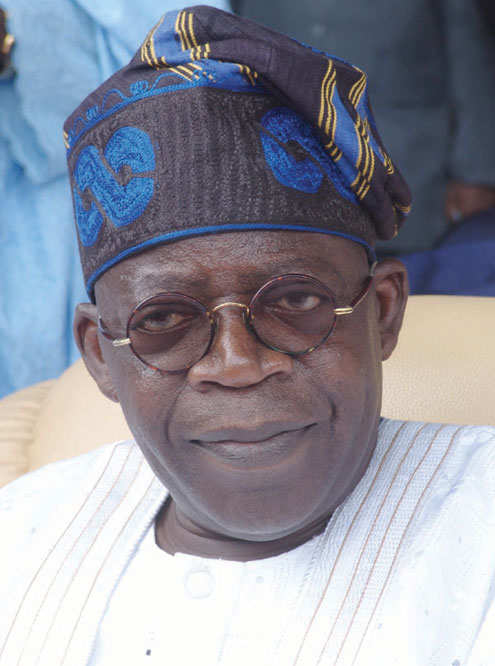 by Deji Abiodun
A Lagos High court in Ikeja Monday granted an interim order restraining the Africa Independent Television(AIT) from broadcasting a documentary titled "Lion of Bourdilion" allegedly aimed at tarnishing the image of former Lagos State Governor, Chief Bola Tinubu.
Justice Iyabo Akinkugbe arrived at the decision after Tinubu's counsel, Chief Wole Olanipekun, SAN, made an oral application asking the court to grant an interim order restraining AIT from airing the contentious documentary.
"The defendant is hereby restrained from further airing, publishing or disseminating broadcasting the documentary "Lion of Bourdilion", pending the determination of the interlocutory application," Justice Akinkugbe said.
In the suit, Tinubu is claiming N150billion as damages against AIT alleging that the documentary was libellous and aimed at tarnishing his image.
Tinubu, through an ex-parte motion, among others, sought an order to restrain the TV station from continuing the broadcast of the documentary, which it started airing on March 1st and had been repeating daily, pending the hearing and determination of the motion on notice dated March 5, 2015.
The motion further noted that damages would not adequately compensate applicant/claimant if the ex-parte order was not granted and prayed that the rest of the suit may be extinguished if the ex-parte order was not granted.
It also noted that there was real, imminent and urgent threat and danger of continuing to decimate the person and integrity of Tinubu by AIT by continuing to air the "offensive" broadcast if the ex-parte motion was not granted.
During yesterday's proceeding, Olanipekun sought to move the interlocutory application but counsel to AIT, Chief Mike Ozekhome (SAN), objected the move arguing that he had not responded to the application.
Ozekhome said he was only served the application last Thursday and needed time to respond in the interest of fair hearing.
He therefore asked for a short adjournment to file the reply and the court granted his request.
Ozekhome, however, objected to the application, but Justice Akinkugbe upheld the it and adjourned the matter to March 20, for argument on the interlocutory application.