January 15: Nigeria Marks Armed Forces Remembrance Day, With Wreath Laying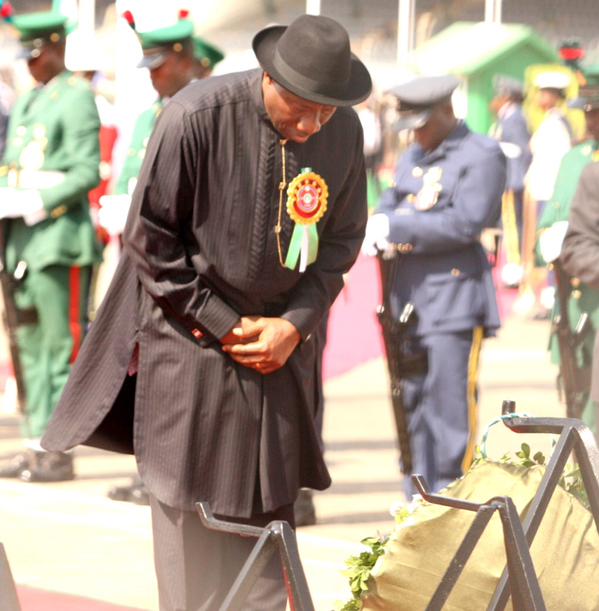 Estimated Reading Time: <1
Nigeria's Armed Forces Remembrance Day, January 15, is set aside each year, to remember war veterans.
This year's event is significant as the Nigerian military has been involved in the war against insurgents in the north eastern part of the country.
Pictured above is Nigeria's President Jonathan at the 2015 Armed Forces Remembrance Day ceremony in Abuja today where he lay wreath at the grace of the slain soldiers.
To mark this year's edition, the federal government urged Nigerians to spare a thought for those who have given their lives to ensure the peace and unity of the country.
In Abuja, President Goodluck Jonathan led federal government officials to lay wreaths at the tomb of the unknown soldier.
The event which is used to honour the veterans who are alive as well as the families of the deperted also featured inspection of guard of hounor by the president as mounted by the gaurds brigade.
Other government officials who joined the president in the laying of wreaths include Vice President Namadi Sambo,senate president David Mark and the Deputy Speaker of the House of Representatives Honourable Emeka Ihedioha.