France To Grant Citizenship To Malian Credited With Aiding Fellow Hostages In Market Attack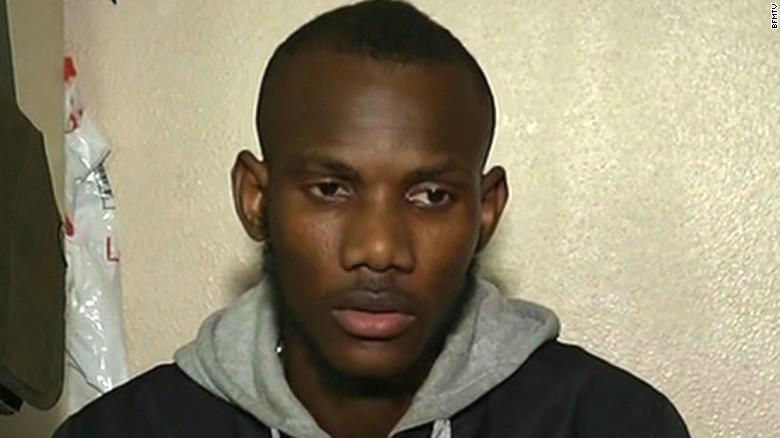 Estimated Reading Time: <1
Lassana Bathily risked his own life to help save others; he is a Muslim who protected Jews in the face of an armed terrorist.
Now the French government is helping out Bathily — by making him a citizen. The Malian native's citizenship application, which he filed in July 2014, will be expedited, Interior Minister Bernard Cazeneuve announced on Thursday.
Cazeneuve will conduct Bathily's citizenship ceremony himself on January 20.
This event will add to what has been an emotional few weeks for Bathily, starting with his heroic actions last Friday, after a gunman burst in while he was working at the kosher Hyper Cacher grocery store, near Paris' Porte de Vincennes.
The man took several people hostage, but not the 15 that Bathily led downstairs into a walk-in freezer. Bathily, who describes himself as a "practicing Muslim," told CNN affiliate BFMTV he switched off the freezer, turned off the lights and told everyone to stay calm.
Bathily told BFMTV that he went up after the hostage-taker — whom authorities have identified as Amedy Coulibaly — "asked us to all come upstairs."
If they didn't? "Otherwise, he would kill everyone who was downstairs," the young man said.
So Bathily did go upstairs, taking up a freight elevator. But he didn't go toward Coulibaly. Instead, he ran outside. Police apprehended Bathily there, and he told them the location of the freezer and gave details about those inside.
"When (the hostages) came out, they congratulated me," Bathily told BFMTV.
That's because his actions might have saved their lives. Four people, plus the gunman, ended up being killed by the time the hostage situation ended.