#Erotica101 : More Than I Could Chew [18+]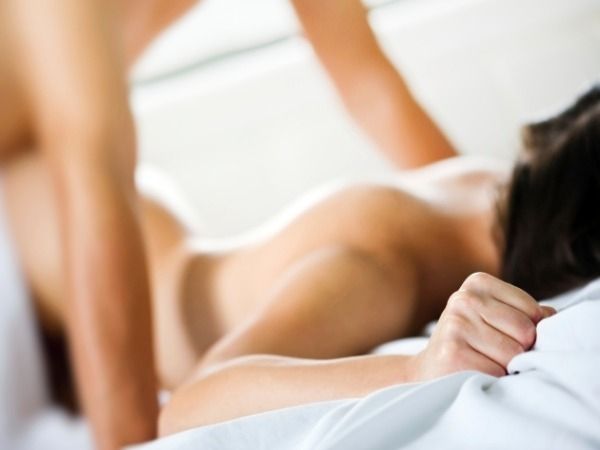 Estimated Reading Time: <1
As the door-knob turned, I rolled over and t hissed. Where did ninety minutes elope to or was it just half-time? Well, I remember he had come in at half-time with a glass half filled with Hennessy, he was running commentary for me; telling me how Messi had taught Ashley Cole some lessons down the touchline, how Iniesta was unduly awarded a yellow card and how Cech had been Chelsea's only saving grace. I was never interested in all these but I nodded as he analyzed and described with a lot of gesticulations. When he left to continue the second period of the Champions League game he had been yelling about all week, I continued working on my self… I thrust my fingers deeper than I expected down the walls of my temple, the walls were beginning to feel wet and that got me really excited. Steve had stopped caring or so he made me believe. The sweet Steve who broke my hymen and effectively made me a woman no longer cared about anything but his job and his insatiable thirst for football matches; EPL, La Liga, UEFA champions league, name it! What hurt me the most is the fact that he now watched the Nigerian Premier League too and preferred watching those Elephants from Aba than making me feel whole and complete as a woman?
As the door knob relapsed, I had been caught this time. I forgot to use the lock. I was stark naked and well spread all over the bed. Before he turned the knob, I had my index finger deep within me while my other hand squeezed my left boob; the bigger one tightly. By the time Steve walked in, I had managed to pull out my index finger not without leaving some sharp pain in my temple. My right hand still held my left boobs while the index finger now rested on my bottom lips. Pamelaaaaaaaa!!! He screamed as he looked at me with his eye balls bulging out like Snooker balls. He screamed again but I didn't utter a word; he had starved me of sex enough that I didn't feel guilty finding pleasure for myself. I stood up and moved towards the wardrobe as he stayed frozen to that same spot where he had screamed my name from. I picked up my pink g-string and wore it again. I adjusted the waistline and let it make that flap sound.
'Steve, you have really treated me like a maid…Baby, you have been so unfair to me…why treat me like your slave? Why do you abandon me? Are you seeing someone else…?' I wanted to say more but my voice had failed me, I was sobbing and stuttering. I was backing Steve as I began to wear my pyjamas… Suddenly, I began to hear sobs louder than mine as he moved closer; he held me from behind and started kissing my neck. Between every kiss, I could hear the words…'sorry pam…Sorry pam'. He said in such a way that the words were having a sort of rhythmic balance.
Few minutes later, I was moaning and pressing my hands deep into the duvet while he said those words still. This time around my moans made those words a perfect song. The movement of his waist was rhythmic as he thrust into me. He thrust into me each time he mentioned my name, 'Pam'. At a point the 'sorry' had gone on exile and all I could hear was 'Pam, Pam, Pam'. In a swift move, he threw my legs on his shoulder and kept on pumping in and out like he was vulcanizing. I cried, giggled, laughed, cried and moaned again. I never knew he still had so much energy in him. As he thrust out finally, I was glad he had made me feel great once more but he wasn't done. He slapped my butt, turned me around, hit me from the back hurriedly…kpa, kpa, kpa, kpa, kpa … those sounds I could remember. Damn! It was so painful.
He pushed me to the bed once more, tied my left leg to the burglary proof by the west-side of the room and the right leg he threw on his shoulder. After he licked me real good and dried my temple with his tongue, he took a position to fire on. At that point, I realized I had asked for more than I could chew. I looked at him with tears in my eyes and smiled