#Erotica101: Wesley's Wild Wednesday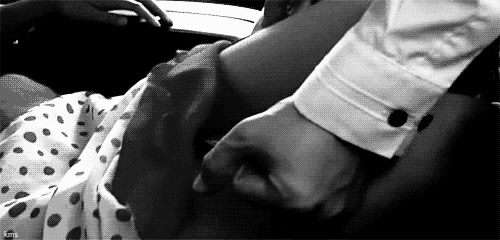 Estimated Reading Time: <1
I and my male colleagues at the railway corporation would often spend the weekends together drinking coffee, discussing the state of the nation, playing monopoly and of course sharing our different experiences with ladies.  On this particular weekend, it was my turn to host these mad men I had made my best friends. We were all considered eligible bachelors who had decided not to marry but the people who thought so were not to be blamed as we gave them reasons to believe such.
Okon, Wesley and Jide were all chronic womanizers and so was I. Our penises were always willing to travel down any road be it deep, shallow, rough or smooth at the slightest opportunities. The work load for members of staff at the corporation increased every year but our benefits never did. Periodically, we were faced with the sad news of our other colleagues who had been retrenched for reasons we considered extremely silly. We wondered how a government would be incapable of paying its workforce and therefore come to such a resolution as to lay off its workers.
Wesley was the first to talk about how he had inserted his fingers into his secretary's pussy at the end of work the previous Wednesday right inside his office. He narrated how she had come into his office to drop off some files which he had made her work on late into the day. As she strolled into his office, he asked her to come closer to his table. As she leaned over to point out some discrepancies she had corrected in one of the files, he had noticed her well-oiled and deep cleavage. Wesley said immediately he noticed her cleavage thoughts of having his dick in between her boobs ran through his mind. As if that was not enough, he told us of how she had kept on explaining and explaining. 'A man got to be a man', he told us as he kept on narrating how his dick had become so hard and he just wished he could devour her right away. Wesley could not take it anymore so he immediately stood up, grabbed her by waist while he took his seat again making her sit on his laps and very erect pound of flesh. Jide would often tell us that he man has got two brains; the one in his head and the one between his legs. He would often joke that both brains never worked together as the one in the head switches off whenever the one between the legs comes on.
This must have been the case with Wesley who told us that as she sat on his thighs with her heavy derriere, he started feeling cold within while sweat rushed out of his pores. He never knew when he put his hand inside her skirt, tore her pants and began to feel the warmth inside her. He had forgotten the door was only close and not locked as she grabbed his dick which was already at 90 degrees. She was already massaging his rod as he began to kiss her cleavage after turning her around. She had gone on her knees and was about unzipping his trouser before the telephone on his desk rang brought them back to life. It was at this point my dear friend had remembered his door was not locked all this while. He calmly asked her to leave the office but she only did after they shared a sloppy kiss. As soon as she left, he said he had bowed his head on his desk and then shook his head before returning the call he had missed. At this point, there was a roar of laughter in my living room as Okon puffed a cigar while Jide refilled his glass.
While it was my turn to talk about my experience, we joked about Wesley expecting a mighty query or facing a tribunal in the coming weeks. 'Dickson talk your own joorh', he bellowed at me.