Nigeria's Jonathan Appoints Five New Judges For Abuja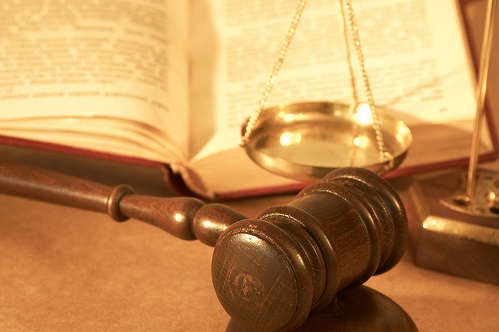 Estimated Reading Time: <1
The President, Dr Goodluck Ebele Jonathan, has approved the appointment of five new Judges for High Court of Justice of the Federal Capital Territory, Abuja.
The appointment was made on the recommendation of the National Judicial Council.
A. statement signed by the NJC's Acting Director of Information ?gave the names of the new judges as follows:
1. Muawiyah Baba Idris, a private legal practitioner from Taraba State
2. Bello Kawu , the Chief Registrar at the Code of Conduct Tribunal. He is from Gombe State
3. Udukwu Umar, a chief magistrate from Ebonyi State
4. Ogbonnaya Kezieh Nwamaka , the Head of Litigation at the Abuja High Court. He is from Enugu State.?
5. Anriete Okon Ebang, a Chief State Counsel at the Federal Ministry of Justice. He is from Akwa-Ibom State.
The new judges will be sworn in by the the Chief Justice of Nigeria, Hon. Justice Mahmud Mohammed, GCON, on Thursday, 18th December, 2014 at the Supreme Court of Nigeria.