I Won't Mind A Muslim Running Mate But Nigerians Are Too Sensitive With Religion – Buhari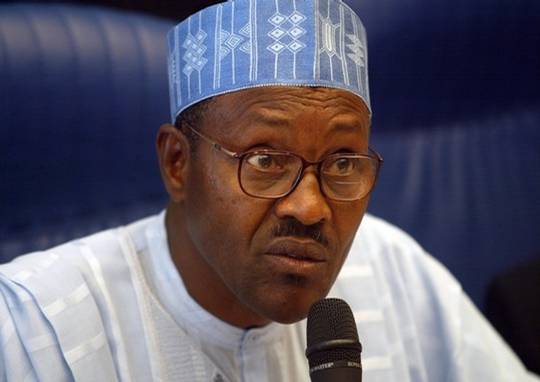 Former Head of State and Presidential aspirant of the All Progressives Congress (APC), General Muhammadu Buhari has said that he is keeping an open mind about the possibility of picking a Muslim as his running mate if he gets the presidential nomination of the All Progressives Congress (APC).
In an interview with TheCable, Buhari said he has shown times and again that he is not a fundamentalist as his opponent always accuse "there is nothing more I can do. Nigerians will always uncover impossible room for manoeuvre for politicians. I had to face one of the governors during one of our party's meetings [over the issue of religion].
"In 2003, I chose Chuba Okadigbo as my running mate. He was a Roman Catholic. He was an Igbo. In 2007, I picked Edwin Ume-Ezeoke. He was a Roman Catholic. He was an Igbo. And in 2010, I chose even a pastor. Tunde Bakare. "Honestly, what do Nigerians want me to do? If they don't believe I'm not a fundamentalist, what else can I do?"
He likened his situation to that of Moshood Abiola, a southern Muslim, who picked Babagana Kingibe, a northern Muslim, as running mate in the 1993 presidential election. The Muslim-Muslim ticket went on to win an election that is still considered by many as the most credible in Nigeria's history.
"I have not absolutely closed my mind to picking a Christian or Muslim as running mate if I get the ticket. Because I firmly believe that Nigerians, having gone through what they have gone through, realise it is not a matter of religion, but a matter of Nigeria.
"And the main religions, Christianity and Islam, they know and they believe in the almighty God. The question of stealing and short-changing people in the name of religion should stop," he said.
He said that the new religious opposition is one that is brought about by political confusionists and, not that the people are opposed to the idea.
"This new phenomenon of religion is another blackmail political confusionists in Nigeria are bringing to the fore," he said.
"For goodness sake, the children of these political leaders were bred and brought up by Christian mothers. You think those people, wherever they participate, they will bring a religious issue? What kind of people are we? Nigerians will always bring something to cause confusion while we are trying to stabilise the system," he said.
The party hierarchy would have preferred to field Lagos Governor, Babatunde Fashola as Buhari's running mate but are skeptical about Nigerian Christians' acceptance of such and have decided on Rotimi Amaechi of Rivers state.