Podolski Explores Opportunity Of Leaving Arsenal Soon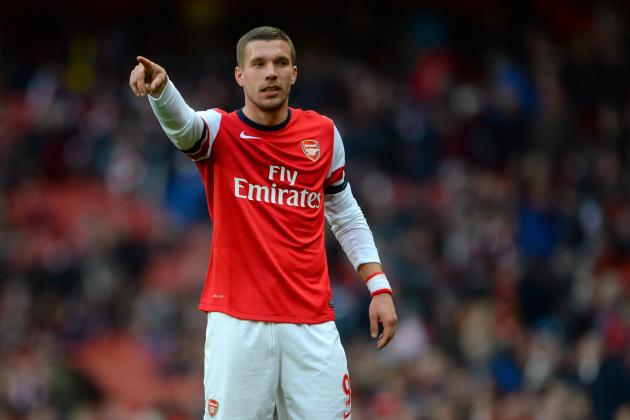 With Danny Welbeck fast becoming Arsenal's preferred first-choice striker, Lukas Podolski seems to be looking elsewhere already.
The German has only featured for 27 minutes for the Gunners in the Premier League this season. Clubs like Juventus and Wolfsburg indicated interest in the 29-year-old last Summer but Arsenal chose to keep him especially as Olivier Giroud was out injured.
Now that the German is not getting playing time, he has spoken of the chance of seeking game time elsewhere:
"I am a full-blooded player, a street player and I love competition".

"If I don't have that competition every weekend, then a change must occur," he told RTL Television.
The World cup winner's current contract with Arsenal runs till 2016 but he may gone before then.