Costa Confirms He Will Play Against Arsenal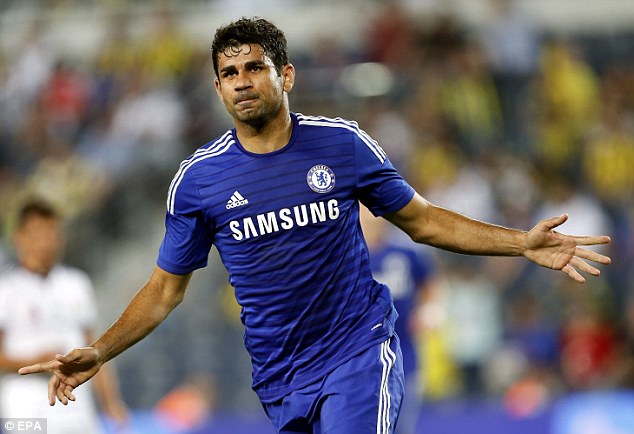 Brazilian born Spanish striker, Diego Costa has confirmed he will be fit for Chelsea when the English Premier League leaders square up against London neighbours, Arsenal on Sunday.
Costa's hamstring problem has been a recurring decimal in Mourinho's press conferences this season. The fierce looking striker played for the entire duration of Chelsea's Champions league match against Sporting Lisbon on Tuesday.
Speaking to Martin Lipton of Daily Mirror, Costa confirmed he will be available for the Arsenal game this weekend:
"Of course I will play against Arsenal. I am certain. I played 90 minutes [in Lisbon] and now I can have a rest. I do not see a problem.

There are a few niggles that are annoying me, but I am working to treat them during the week with the physios and the medical staff. Every day I feel closer.

Yes, there are days when I do not train so I can prevent problems, but there are other days when I can train. It is a matter of communication between me and the medical staff to find the best way possible to move forward and get over the problem."