OAU Moves Suspected Ebola Victim To Lagos For Proper Evaluation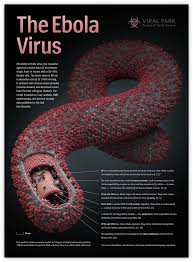 Estimated Reading Time: <1
The Obafemi Awolowo University, Ile-Ife has confirmed that one of its students is a what they 'a secondary contact' of the Ebola virus.
This was contained in a statement by the Public Relations of the university, Mr. Biodun Olarewaju late on Tuesday who said the suspected student has been evacuated to Lagos for proper evaluation and treatment.
"A female student of the OAU, Ile-Ife who is suspected to be a secondary contact of the Ebola Virus Disease in Port-Harcourt, presented sick at the University Health Centre.
"After a clinical assessment by the Ebola Surveillance Preparedness and Response Committee of the University, the authorities thereafter contacted the State Ministry of Health, the Federal Ministry of Health and the World Health Organisation(WHO).
"The female suspected secondary Ebola contact has since been evacuated to the appropriate facility in Lagos for further investigations to confirm her status."
He however, said the student's illness is not a confirmed Ebola and that proper steps are been taken to decontaminate the University Heath Centre.
He added, "In the meantime, the National team and the World Health Organisation team on Ebola Control have promptly decontaminated the University Health Centre despite the fact that the case is yet to be confirmed.
"The University authorities wish to emphasise the fact that the case is not a confirmed case of Ebola Virus Disease and therefore request all members of the University Community to remain calm as the situation is fully under control."