Kenyan Okwiri Oduor Wins 2014 Caine Prize For African Writing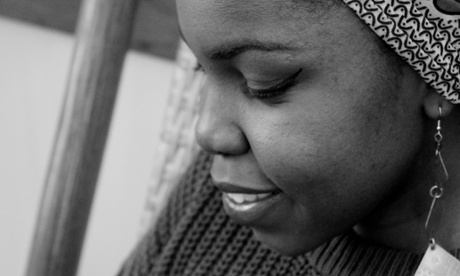 Kenyan author Okwiri Oduor has won the 2014 Caine Prize for African Writing for her short story My Father's Head.
Described as "an uplifting story about mourning," Nairobi-born Oduor's 2013 work begins with the narrator's attempts to remember what her father's face looked like as she struggles to cope with his loss, and follows her as she finds the courage to remember.
"Okwiri Oduor is a writer we are all really excited to have discovered," said Scottish author and chief judge Jackie Kay, as the prize was presented at the Bodleian Library in Oxford tonight. "My Father's Head' is an uplifting story about mourning – Joycean in its reach. She exercises an extraordinary amount of control and yet the story is subtle, tender and moving. It is a story you want to return to the minute you finish it."
Now in its fifteenth year, the annual £10,000 award celebrates short stories written by African authors published in English as reported by Guardian UK Newspaper.
Oduor, who is now working on her first novel, had been shortlisted with South Africa's Diane Awerbuck for her short story Phosphorescence, Efemia Chela from both Ghana and Zambia for Chicken, Zimbabwe's Tendai Huchu for The Intervention, and Kenya's Billy Kahora for The Gorilla's Apprentice. Each will take home £500 prize money.
Oduor will be able to take up a month's residence at Georgetown University in Washington DC, and will be invited to appear at the Open Book Festival in Cape Town in September, the Storymoja Hay Festival in Nairobi and the Ake Festival in Nigeria.
The Caine Prize is named after the late Sir Michael Caine, former chairman of the Booker Prize management committee.
Previous winners include Nigeria's Tope Folarin in 2013 and Zimbabwe's NoViolet Bulawayo in 2011.